Hughes works on changeup vs. Twins prospects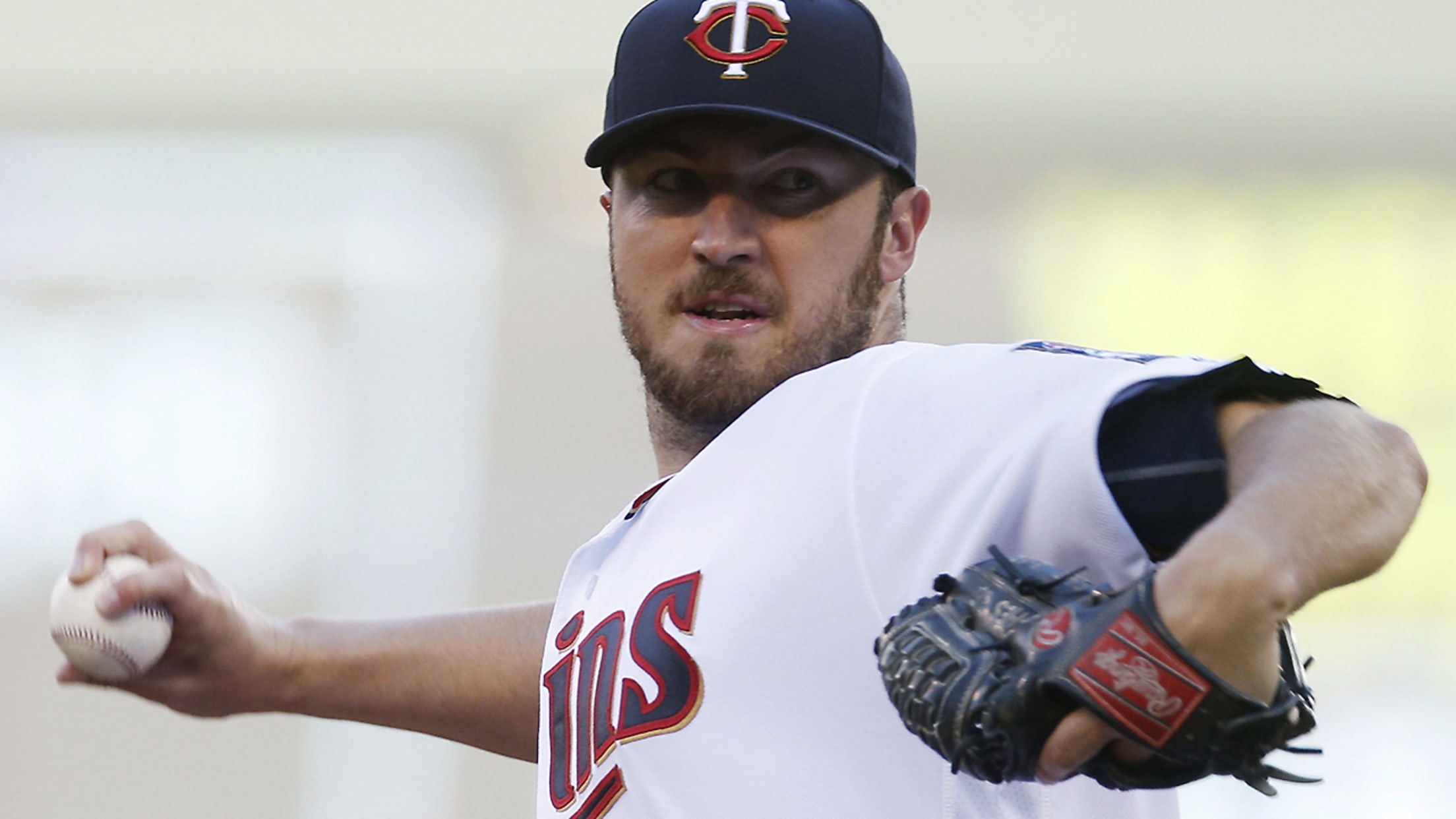 Phil Hughes worked four scoreless innings against Minor Leaguers on Tuesday. (AP) (Jim Mone/AP)
FORT MYERS, Fla. -- While the rest of their teammates had an off-day on Tuesday, Twins right-hander Phil Hughes and catcher Chris Gimenez participated in a four-inning game against Minor Leaguers on Bill Smith Field at the CenturyLink Sports Complex.Hughes, who is returning from thoracic outlet syndrome, remained on his
FORT MYERS, Fla. -- While the rest of their teammates had an off-day on Tuesday, Twins right-hander Phil Hughes and catcher Chris Gimenez participated in a four-inning game against Minor Leaguers on Bill Smith Field at the CenturyLink Sports Complex.
Hughes, who is returning from thoracic outlet syndrome, remained on his scheduled day, and he had success against a group of prospects, tossing four scoreless innings while allowing one hit and hitting a batter. He also struck out four and walked none. But more importantly, Hughes said it allowed him to work on his changeup, as he threw it an estimated 25 times out of his 59 pitches.
"It was a good opportunity to throw a ton of changeups," Hughes said. "A lot of times in big league Spring Training games, you get caught up in the competitiveness and you're just looking for outs. But today, the focus was to throw as many as I could to get a good feel for it."
• Spring Training: Info | Tickets | Schedule | Gear
The changeup is a pitch that Hughes rarely threw last year, as he went from throwing it 4.8 percent of the time in 2015 to 2.6 percent of the time in '16. But it's a pitch that pitching coach Neil Allen emphasizes, so Hughes is trying to work it in more this season.
Hughes was happy with the results of his changeup on Tuesday, locating the pitch where he wanted, while also working in his fastball (which topped out at 91 mph), his cutter and his curve.
"I was able to throw it in the bottom of the zone and get some check swings and swings and misses," Hughes said. "That was encouraging."
But Hughes was concerned after hitting Minor Leaguer Travis Harrison with a pitch on his hand in the first inning. Hughes tried to throw an 0-2 fastball up and in, but it hit Harrison, who is expected to get a precautionary X-ray exam.
"I felt really bad about that," Hughes said. "Neil has been harping on us to change some eye levels and throw inside. I thought it would be a good idea to go up and in. I felt really bad because it got him square on the hand. I hope it's all right."