Phillies' single-game tickets on sale now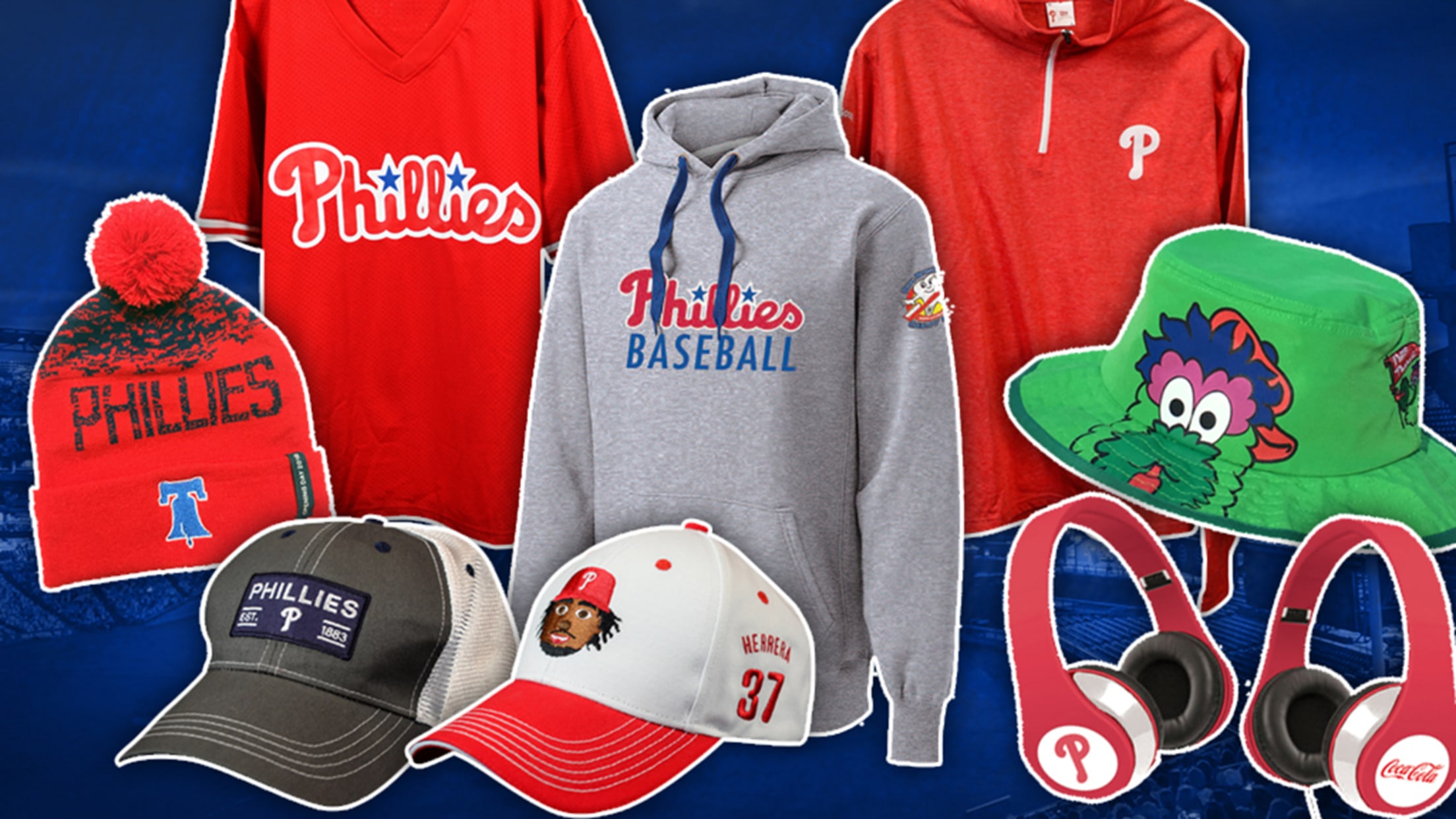 Baseball season's just around the corner! Phillies single game tickets for all 80 regular season home games at Citizens Bank Park are on sale now. Fans can also call the Phillies Phone Center (215-463-1000)."We look forward to joining our fans to celebrate the return of Phillies baseball, starting with our
Baseball season's just around the corner! Phillies single game tickets for all 80 regular season home games at Citizens Bank Park are on sale now. Fans can also call the Phillies Phone Center (215-463-1000).
"We look forward to joining our fans to celebrate the return of Phillies baseball, starting with our Home Opener on Thursday, April 5," said John Weber, Phillies Senior Vice President of Ticket Operations & Projects. "From our manager Gabe Kapler to our core of talented young players, as well as a great schedule and promotional lineup, there's a lot of excitement surrounding the 2018 season."
TOP 5 THINGS TO KNOW! PHILLIES PROMOTIONS & GIVEAWAYS PREVIEW
For the most up-to-date Phillies promotions and giveaways, visit phillies.com/promotions. The Phillies will also host a variety of theme nights, with many of these events including a unique giveaway item, exclusively available to fans that purchase a Theme Night ticket at phillies.com/themenights.
1. Celebrating the return of Phillies baseball!
Gabe Kapler and the 2018 Phillies will take to the field for the first time at Citizens Bank Park during Nemours Opening Day (4/5). There's a lot of Phillies fun surrounding that day's 3:05 p.m. game against the Miami Marlins, including a pre-game Budweiser Opening Day Block Party, as well as an on-field ceremony to officially celebrate the start of the season! Plus, all fans will receive a Commemorative Knit Hat.
Opening Weekend continues with a McDonald's Opening Night T-Shirt (4/7, fans 15 and over), and Cavity Busters Kids Opening Day (4/8) featuring a Hooded Sweatshirt (children 14 and under). Then, the Cincinnati Reds are in town (4/9-4/11) to complete the first homestand of the season, with promotional highlights including the first of three Hatfield Phillies Franks Dollar Dog Nights (4/10, 4/25 and 5/8).
2. Throwback events paying tribute to great moments in Phillies history
2018 marks the 10th anniversary of the 2008 World Series Champion Phillies - and there are some big pre-game plans in store to celebrate this epic moment in Phillies history during Toyota Phillies Alumni Day (8/5), also featuring a Brad Lidge Bobble Figurine (all fans). This event culminates Toyota Phillies Alumni Weekend (8/3-8/5), which also features Toyota Phillies Wall of Fame Night (8/4), among others.
The Phillies are planning another look-back event in honor of the 25th anniversary of the 1993 National League Champion Phillies, with a special pre-game salute on Chevrolet Father's Appreciation Day (6/10) with a John Kruk 1990s BP Pullover (men 15 and over). Also featured: 1990s Retro Night (6/8), with lots of 90's fun before and throughout the game.
Also new this season: Throwback Thursdays! On select Thursday home games the team will sport powder blue uniforms from the 1980s. More details for all of these throwback promos to come at a later date.
3. Weekends at Citizens Bank Park to feature player and Phanatic giveaways, and more!
There will be lots of fun giveaways and promotions for kids this season, including the popular Citizens Bank Phanatic Birthday (4/29) - featuring a special pre-game birthday celebration for the best mascot in baseball, and a Phanatic Bucket Hat (children 14 and under). Other kids' highlights include a Tastykake Odubel Herrera Emoji Cap (4/22, children 14 and under) and Comcast Phanatic About Reading Night with Phanatic Children's Book (5/12, children 14 and under).
Here's another event families won't want to miss: Herr's Mother's Appreciation Day (5/13), the perfect way to celebrate mom, featuring a pre-game mom salute, plus Ladies Pullover (women 15 and over).
Fans can also celebrate Memorial Day Weekend at Citizens Bank Park, with MLB Play Ball Day proudly supported by Chevrolet (5/26), featuring youth baseball-related activities, with kids receiving a Phillies Water Bottle (children 14 and under). Plus, there's a Toyota Rhys Hoskins Starting Lineup Figure (5/27, children 14 and under).
4. Save the dates for postgame concerts and fireworks!
This season's schedule features a Zedd Postgame Concert (4/27), who will be bringing his live EDM experience to the ballpark, with fans 15 and over receiving Coca-Cola Phillies Headphones. Fans will also be treated to a Postgame Country Concert (8/17, performer TBA). Each game ticket is also a concert ticket - no additional purchase is required to attend.
Fans can also celebrate the Fourth of July holiday early, with a weekend of the ultimate Phillies XFINITY Fireworks Shows (6/29 & 6/30)!
5. From Star Wars™ Night to PEANUTS™ Night, Phillies Theme Nights return!
The Phillies will once again offer special Theme Night tickets (phillies.com/themenights) throughout the season, providing fans with similar interests the opportunity to come together and enjoy a game at Citizens Bank Park. Highlights include: Nurses Night with Scrub Top (5/9) and the return of Star Wars™ Night benefitting Stand Up to Cancer (5/23), featuring a Phillies Star-Wars themed giveaway and Star Wars characters at the entrance gates! Also, on the schedule: PEANUTS™ Night with Phillies-themed Snoopy Bobble Head (7/3).