OD starter Nola feels 'good' after 3-inning start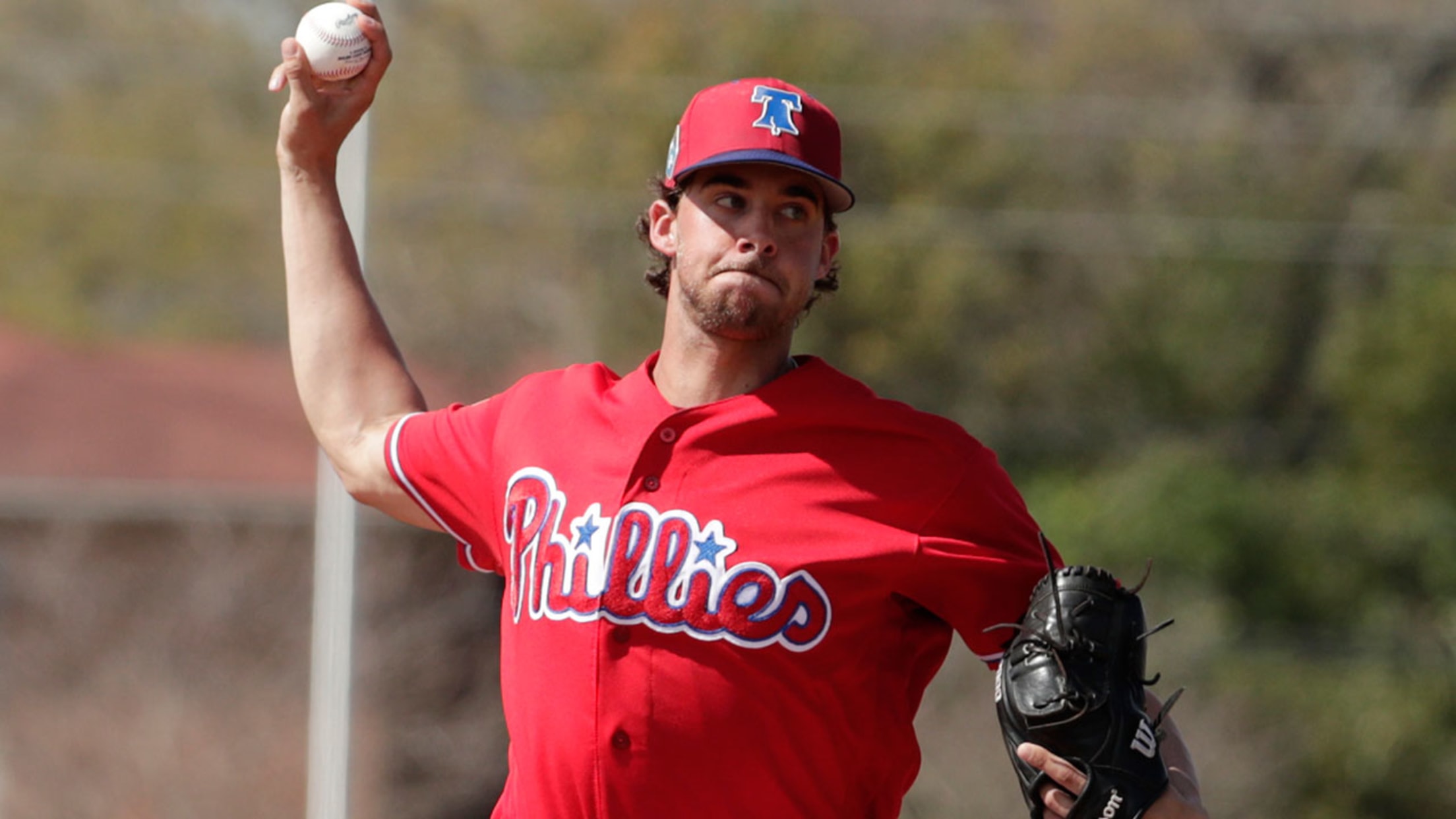 PORT CHARLOTTE, Fla. -- Right-hander Aaron Nola made his second Grapefruit League start Friday -- and first since manager Gabe Kapler named him the Phillies' Opening Day starter.He went three innings, giving up two runs on three hits with no walks and two strikeouts. Nola threw 38 pitches, 28 for
PORT CHARLOTTE, Fla. -- Right-hander Aaron Nola made his second Grapefruit League start Friday -- and first since manager Gabe Kapler named him the Phillies' Opening Day starter.
He went three innings, giving up two runs on three hits with no walks and two strikeouts. Nola threw 38 pitches, 28 for strikes, as the Phillies beat the Rays, 9-2.
In the first, Nola allowed a one-out triple to right field to Joey Wendle, who scored on Wilson Ramos' groundout, before striking out Jake Bauers to end the inning.
:: Spring Training coverage presented by Camping World ::
Joe McCarthy reached on a fielder's choice in the second then stole second base. After Nola stuck out Jason Coats, Christian Arroyo's single to center scored McCarthy. After getting Kean Wong to ground out to second, ending the inning, Nola retired the side in order in the third.
"I feel good," Nola said. "My stuff was pretty good. My curveball feels back to life. My fastball, I feel like it was jumping a little bit, missed a couple spots that first inning. The [triple] down the line found the plate a little too much. That changeup to Arroyo was just up and straight. He got a good bat on it. Other than that, I felt good."
Kapler was pleased with what he saw.
"I thought [Nola] was sharp," Kapler said. "He's critical of himself, but I thought his curveball looked good. Kranny [pitching coach Rick Kranitz] and I were watching. ... Command, feel for his pitches, changing speeds, he's just a stud."
Nola, the seventh overall pick in the 2014 Draft out of Louisiana State University, turns 25 on June 4. When the Phillies open the season on March 29 at Atlanta, Nola will become the Phillies' youngest Opening Day starter since Dennis Bennett in 1964.
Nola went 12-11 with a 3.54 ERA in 27 starts last season. He recorded 184 strikeouts in 168 innings, for a 9.9 strikeouts-per-nine innings ratio -- the third-best mark in Phillies' history. Only Curt Schilling -- with 11.29 strikeouts in 1997 and 10.05 in 1998 -- has better marks.
"It's an honor [to start Opening Day]," Nola said. "It's an honor that they have that confidence in me. It'll be a special night, [but] there's [161] regular-season games after that. So, it's one game. I'm going to approach it as a regular game."
But Nola knows there's added meaning to that particular game.
"It's exciting," Nola said, of his reaction upon hearing the news from Kapler.
"It means a lot. There's a lot of really good pitchers that start Opening Day that are on different teams' staffs. It's definitely an honor.
"But, you know, it's another game that I have to go out and focus on. Yeah, it's Opening Day, but I'm going to do my part and do everything I can to get the team a win."
Maureen Mullen is a contributor to MLB.com.