Saturday's best: Romero flirts with no-no for Clearwater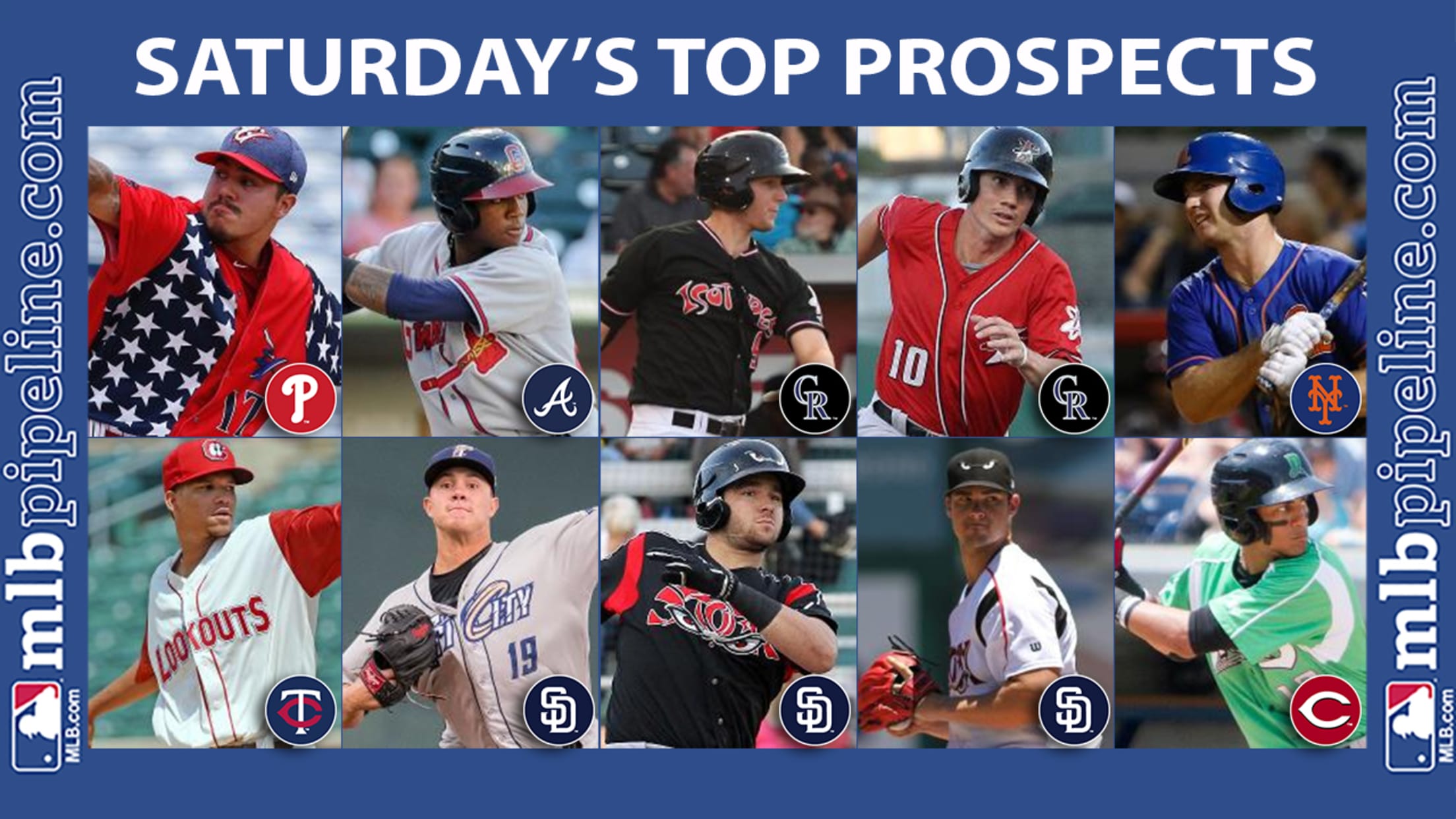 JoJo Romero recovered from his worst start this season with one of his better performances on Saturday as he flirted with a no-hitter for Class A Advanced Clearwater.The Phillies' No. 18 prospect tossed seven innings of one-hit ball, with two walks and five strikeouts, to pace the Threshers in a
JoJo Romero recovered from his worst start this season with one of his better performances on Saturday as he flirted with a no-hitter for Class A Advanced Clearwater.
The Phillies' No. 18 prospect tossed seven innings of one-hit ball, with two walks and five strikeouts, to pace the Threshers in a 3-0 shutout of Fort Myers. It marked the third win in five Florida State League starts for Romero, who also induced eight ground-ball outs while throwing 64 of his 98 pitches for strikes in the outing.
Romero carried a perfect game bid into the fifth inning before issuing a one-out walk to Zander Weil, while the 20-year-old lefty's no-hit bid came undone in the following frame when Jermaine Palacios hit a two-out single to left field.
MILB Video - Title: Post Game Interview: JoJo Romero - Url: http://www.milb.com/r/video?content_id=1664850183
A fourth-round pick in 2016 out of Yavapai Junior College, Romero began his first full season in the Class A South Atlantic League, where he garnered All-Star honors after posting a 5-1 record with a 2.11 ERA, a 1.07 WHIP and a 79-to-11 strikeout-to-walk ratio in 76 2/3 innings (13 starts).
Promoted to Clearwater early in July, Romero has been equally impressive during his short time in the FSL. That his ERA sits at 2.22 even after his shaky July 23 outing, when he allowed five earned runs on 12 hits in four innings, speaks to how good Romero has been.
The rest of the best performances from top prospects Saturday
• No. 8 overall prospect Ronald Acuna (Braves' No. 1) recorded his sixth four-hit game this season, going 4-for-5 with a leadoff home run, a double and three runs scored. The homer was the 19-year-old's 16th in 101 games this season and his fourth with Gwinnett, for whom he's batting .318 through 17 contests.
MILB Video - Title: Acuna lowers the boom - Url: http://www.milb.com/r/video?content_id=1665453583
• No. 65 overall prospect Ryan McMahon (Rockies' No. 3) collected multiple hits for the fifth time in six games as he raised his average to .392 for Triple-A Albuquerque. The 22-year-old infielder went 3-for-4 with a home run and a double, his 17th and 36th this season, respectively. Jordan Patterson (Rockies' No. 13) also had a big game for the Isotopes, going 2-for-4 with a pair of home runs and four RBIs. With 21 homers in 99 games, the 25-year-old first baseman already has blown well past his previous career high of 17 homers, which he achieved over 125 games in 2015.
• Making his full-season debut, No. 80 overall prospect Adrian Morejon (Padres' No. 5) tossed five innings of one-run ball, scattering five hits and striking out a pair in a no-decision for Class A Fort Wayne. The precocious 18-year-old lefty was promoted to the Midwest League after he posted a 3.57 ERA with a 35-to-2 strikeout-to-walk ratio in 35 1/3 innings (seven starts) in the Class A Short Season Northwest League.
• Twins No. 7 prospect Felix Jorge matched his career high by working nine innings in a no-decision for Double-A Chattanooga. The 23-year-old righty gave up one earned run on four hits while striking out eight and throwing 76 of his 92 pitches for strikes. The Lookouts would go on defeat Birmingham, 2-1, in 21 innings.
• Mets No. 11 prospect Peter Alonso blasted a second-inning grand slam for his 13th home run and matched his season high with five RBIs as Class A Advanced St. Lucie defeated Charlotte, 10-3. The 2016 second-rounder has been on a tear over his last 35 games, slashing .328/.396/.642 with 10 home runs, 13 doubles and 37 RBIs.
• Yankees No. 13 prospect Nick Solak hit three-run home runs in his first two at-bats in a career night at the plate for Class A Advanced Tampa. It was the first career multihomer game for the 22-year-old second baseman, who also set a career high with six RBIs before finishing 4-for-5 with three runs scored. He's hitting .300 on the season with 10 home runs, 56 runs scored and 11 steals through 98 games.
• Padres No. 20 prospect Austin Allen went 4-for-6 with two home runs and six RBIs to pace Class A Advanced Lake Elsinore in an 18-1 rout of Visalia. The 23-year-old catcher's first home run, a solo shot, was one of three straight hit by the Storm in the top of the fifth inning, while his three-run blast in the top of the ninth capped an 11-run frame. He's hitting .300 with 18 home runs in 90 games this season. On the mound, right-hander Jacob Nix (Padres' No. 15) allowed one earned run on five hits with eight strikeouts in seven innings to record the win.
• Reds No. 24 prospect Jose Siri extended his hitting streak to 34 games with a third-inning single for Class A Dayton. He later added a solo home run for good measure before finishing 2-for-4 with two runs scored. The 22-year-old center field's hitting streak is the longest in the Minor Leagues this season, and with one more he'll tie the Midwest League record of 35 games, set by Waterloo's Tony Toups in 1977. On top of his streak, Siri is the only Minor Leaguer this season with at least 19 home runs and 29 stolen bases.
• Yankees No. 27 prospect Dermis Garcia homered in both games of Rookie-level Pulaski's doubleheader sweep against Bluefield, and in both games his home runs proved the difference. The 19-year-old third baseman hit a three-run shot to start the scoring for Pulaski in the opener, a 4-3 victory, and then connected on a go-ahead solo shot in the top of the eighth inning in their 5-4 win in the nightcap. Just 31 games into his season, Garcia is slashing .257/.383/.514 with seven home runs.
• Yankees No. 29 prospectBilly McKinney hit a two-run homer and scored three runs to finish 3-for-4 for Triple-A Scranton/Wilkes-Barre on Saturday. It was the 22-year-old outfielder's second straight game with a home run and comes one day after he established career highs with six RBIs and 12 total bases as part of a 4-for-5, four-extra-base hit performance. He's slashing .351/.396/.670 with 15 extra-base hits and 19 RBIs in 24 games since moving up to Triple-A.
MILB Video - Title: McKinney clears the fences - Url: http://www.milb.com/r/video?content_id=1665308083