Phils' interest in Keuchel, Kimbrel unchanged
Team would take either on short-term contract, though both seek multiyear deals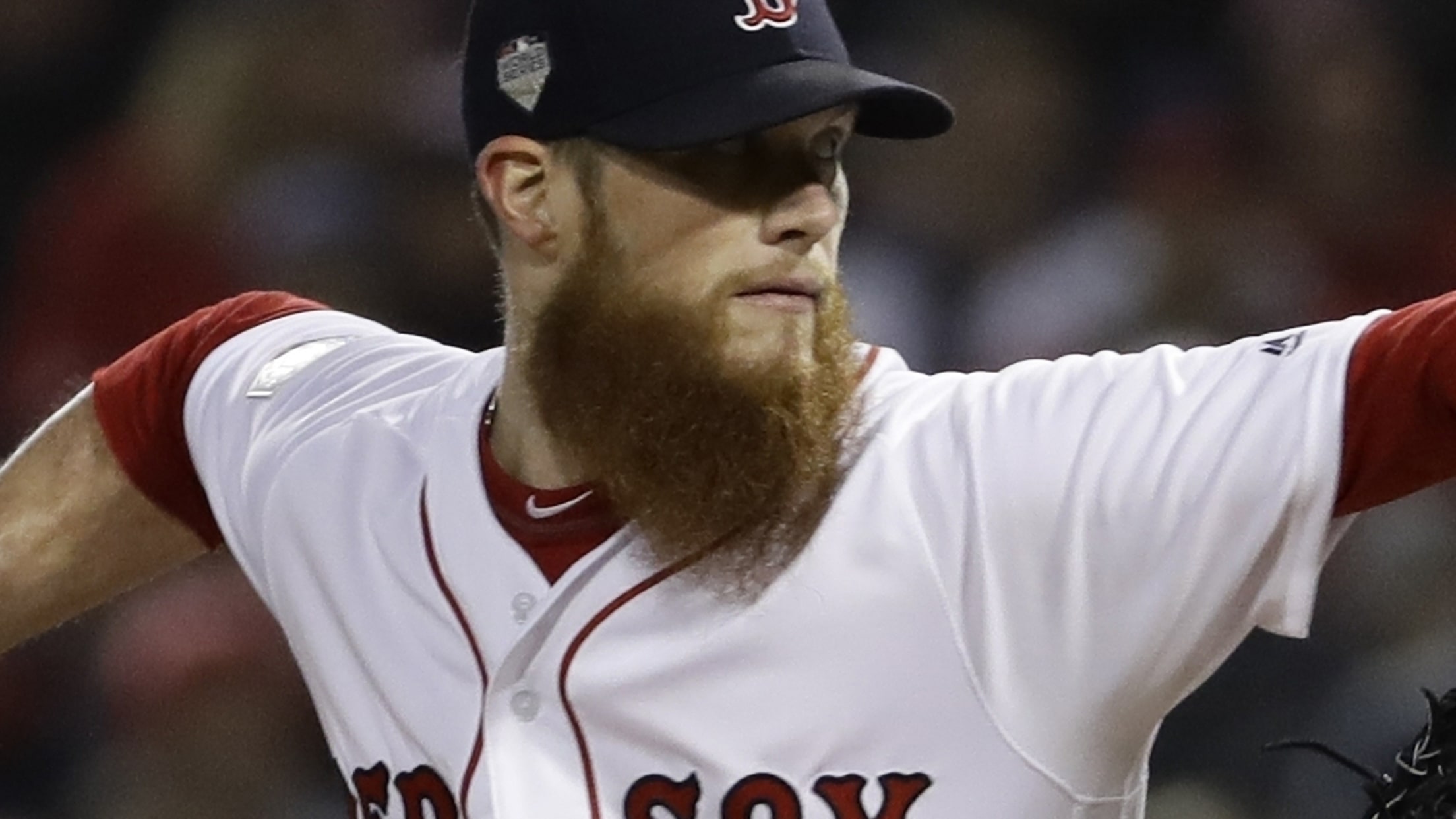 PHILADELPHIA -- The Phillies' offense looks potent with Bryce Harper, Andrew McCutchen, J.T. Realmuto and Jean Segura filling the top of the lineup, and that has fans excited about the upcoming season. But the Phillies' pitching staff allowed 10 runs in its first two games against the Braves: five from
PHILADELPHIA -- The Phillies' offense looks potent with Bryce Harper, Andrew McCutchen, J.T. Realmuto and Jean Segura filling the top of the lineup, and that has fans excited about the upcoming season.
But the Phillies' pitching staff allowed 10 runs in its first two games against the Braves: five from the rotation and five from the bullpen, including three from David Robertson and two from Hector Neris. And although the Phillies said they are confident in their pitching, a source told MLB.com on Sunday afternoon that nothing has changed regarding the team's interest in free-agent left-hander Dallas Keuchel or closer Craig Kimbrel.
The Athletic reported on Sunday that teams are "circling" Keuchel and that multiple teams continue to monitor Kimbrel. The Phillies would love either pitcher on a short-term contract, most likely meaning a one-year deal; Keuchel and Kimbrel continue to seek multiyear contracts.
The Phillies believe they have enough depth to handle injuries or ineffectiveness in the rotation and bullpen, at least early in the season. If somebody in the rotation falters, Triple-A right-handers Jerad Eickhoff or Drew Anderson could step up. Triple-A right-handers Victor Arano and Yacksiel Rios and left-handers James Pazos and Austin Davis could help the bullpen. Right-hander Tommy Hunter is on the injured list with a strained flexor in his right arm. He felt sore following a bullpen session Friday in Clearwater, Fla., and there is no timetable for his return.
If all else fails, the Phillies probably figure they can make a move for pitching in July.
Pitching legs
Right-hander Nick Pivetta allowed eight hits on four runs, walked one and struck out four in 4 2/3 innings in Saturday's 8-6 victory over the Braves. Manager Gabe Kapler said Pivetta did not "have his legs" under him.
"I just didn't have that power I usually have," Pivetta said. "I made the adjustments, made my pitches when I needed to. The Dansby Swanson home run wasn't a good pitch [3-1 fastball], and it wasn't acceptable on my part, especially with the pitcher on deck. I need to throw something else there."