Pirates-Rox postponed, to be made up Monday
Vogelsong to start the rescheduled game at PNC Park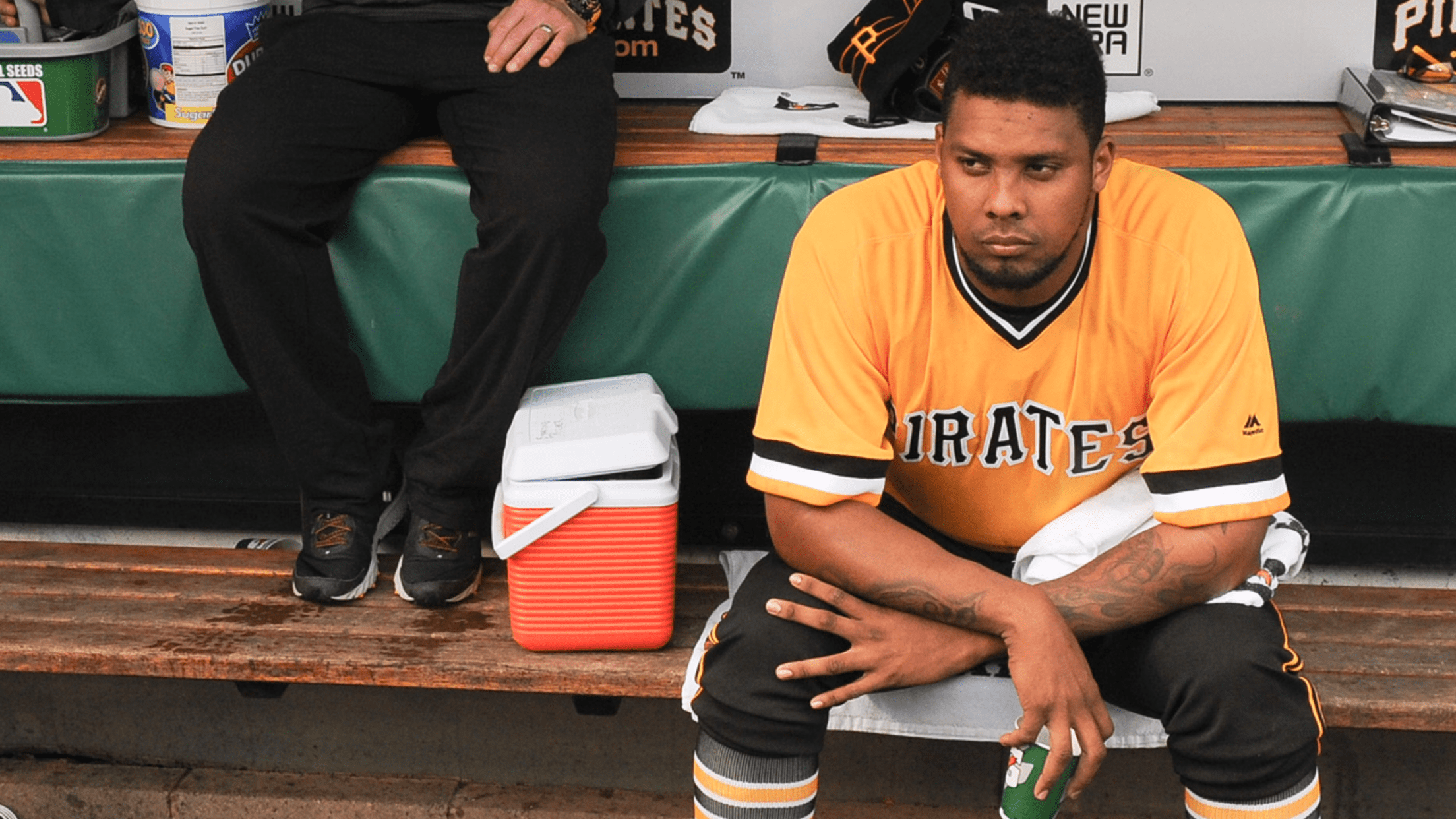 Juan Nicasio started for the Pirates on Sunday before the game was postponed by rain. (AP) (AP)
PITTSBURGH -- The Pirates and Rockies series finale Sunday afternoon at PNC Park was postponed after one inning -- and a three-hour, 37-minute delay -- due to rain.The makeup game will take place Monday at 12:35 p.m. ET at PNC Park. Right-hander Ryan Vogelsong will start opposite Colorado righty Jordan
PITTSBURGH -- The Pirates and Rockies series finale Sunday afternoon at PNC Park was postponed after one inning -- and a three-hour, 37-minute delay -- due to rain.
The makeup game will take place Monday at 12:35 p.m. ET at PNC Park. Right-hander Ryan Vogelsong will start opposite Colorado righty Jordan Lyles. Playing Monday sets up the Pirates for 31 straight game days and the Rockies for 27 in a row.
The Pirates players had to approve the rescheduling. Under the Collective Bargaining Agreement, a game cannot be rescheduled in a manner to force the home team into playing on more than 24 straight dates.
Sunday's game began on time, and the Rockies took a 1-0 lead on Juan Nicasio in the first inning, when Cristhian Adames doubled and scored on a Nolan Arenado triple to left-center. Then came the rain.
The Pirates batted in the bottom of the first, going down in order against Rockies right-hander Chad Bettis. The rain intensified, and the grounds crew laid out the tarp over the infield.
The rain briefly let up, and the grounds crew members removed the tarp and began repairing the infield. But further storms forced them to put the tarp back on.
Around 4:15 p.m. ET, more than two hours after the rain delay began, the grounds crew once again removed the tarp and went to work on the infield dirt.
Finally, at 5:30 p.m., the game was postponed.
Tickets for Sunday's game will be honored for Monday's rescheduled game. Tickets can also be exchanged for the following games in May and June: May 24-26 against Arizona, June 6-8 against the Mets and June 20-22 against the Giants.
Paid tickets purchased from the Pirates can only be exchanged at the PNC Park Box Office. Tickets purchased on the secondary market must go through the reseller for an exchange. Complimentary tickets are valid only for Monday's rescheduled game.
This is the second Pirates-Rockies game in a month to be postponed due to inclement weather. With the temperature reaching 37 degrees and a mix of snow and rain falling in Denver on April 28, their series finale at Coors Field was called off.
That game will be made up on June 9, when the Pirates will fly to Denver in the middle of a homestand to finish their season series with the Rockies.