Bucs players glad to see Cervelli on the field
Pirates catcher goes 0-for-2, helps Nova in Grapefruit League debut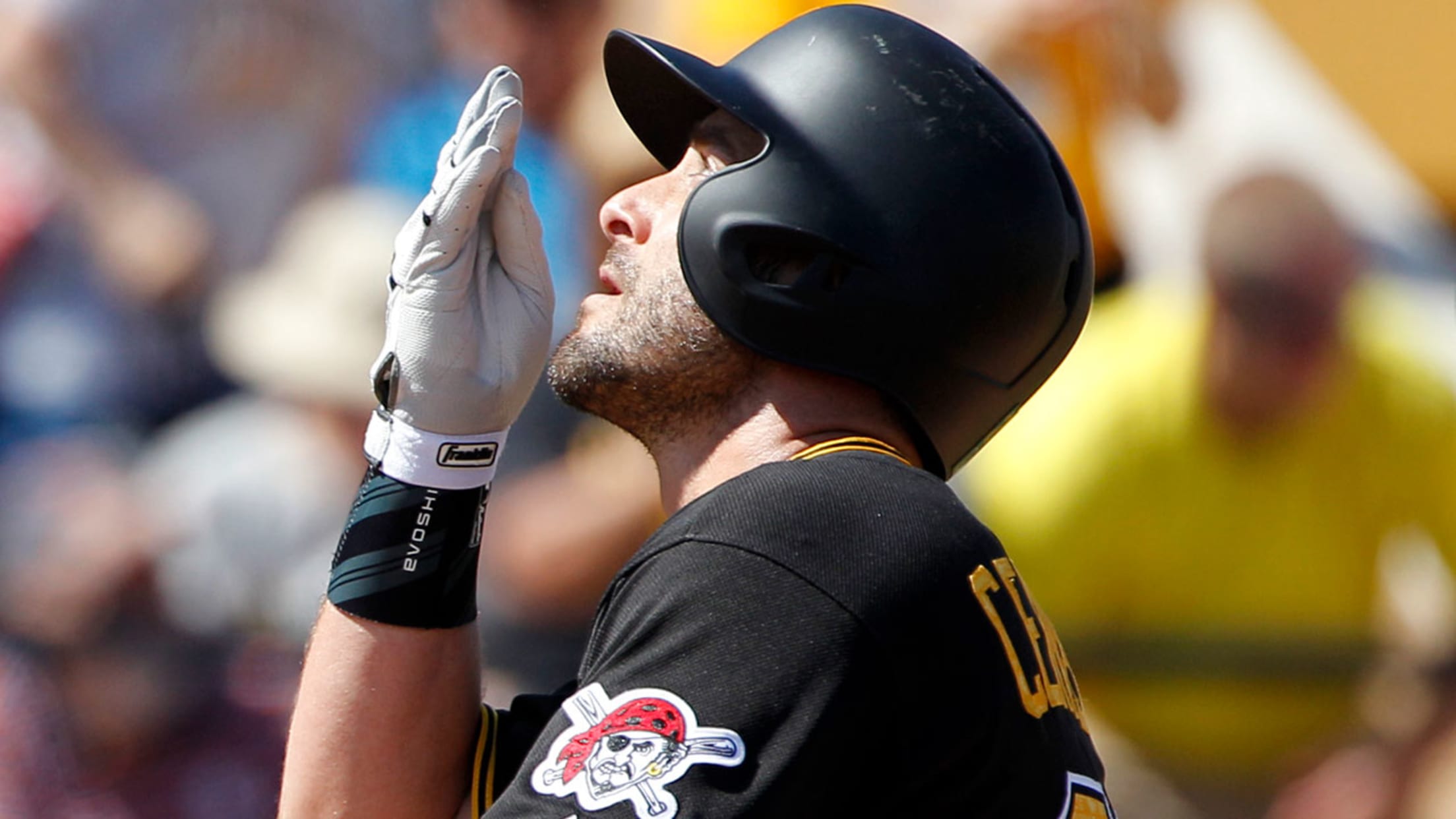 Francisco Cervelli made his spring debut after being briefly sidelined by a sore right foot. (AP)
BRADENTON, Fla. -- Asked on Monday when catcher Francisco Cervelli would get into his first game, Pirates manager Clint Hurdle smiled and said, "Possibly soon."It turned out to be Tuesday, when Cervelli made his Spring Training debut. He caught six innings and went 0-for-2 with a strikeout in the Pirates'
BRADENTON, Fla. -- Asked on Monday when catcher Francisco Cervelli would get into his first game, Pirates manager Clint Hurdle smiled and said, "Possibly soon."
It turned out to be Tuesday, when Cervelli made his Spring Training debut. He caught six innings and went 0-for-2 with a strikeout in the Pirates' 12-0 loss to the Blue Jays at LECOM Park.
"He's back in play," Hurdle said. "I thought it was a good day for him."
Cervelli had been limited since last week by a sore right foot. He left the Pirates' workout early on Feb. 19 and sat out the first three days of the Pirates' Grapefruit League schedule, though he continued to take batting practice and perform defensive drills.
Hurdle said the Pirates were "targeting" Tuesday for Cervelli's return to action after hearing positive reports about his workout on Monday. The Bucs wanted to get Cervelli into a game, preferably more than one, before seeing him leave next weekend to join Team Italy in the upcoming World Baseball Classic.
Early Tuesday morning, catcher Elias Diaz was listed as the starting catcher. Starter Ivan Nova said he asked 45 minutes before the game who was catching and found out Cervelli was ready to go. Cervelli's teammates, particularly Nova, were happy to see him back behind the plate.
"It's good because I thought he was taking a break," Nova said. "You have your buddy trying to take care of you early in the spring."
"It was good to see him back there," added closer Tony Watson. "He's our guy, so when he's back behind the dish, it's always fun to see."
The Pirates are also easing catcher Chris Stewart into the spring. Stewart, who had knee surgery in September, has not yet played in a Grapefruit League game. Hurdle said Monday that Stewart could get into the mix after the first week of games; that would still give him a month to prepare for Opening Day.