Cole 'a little rusty' in regular-season debut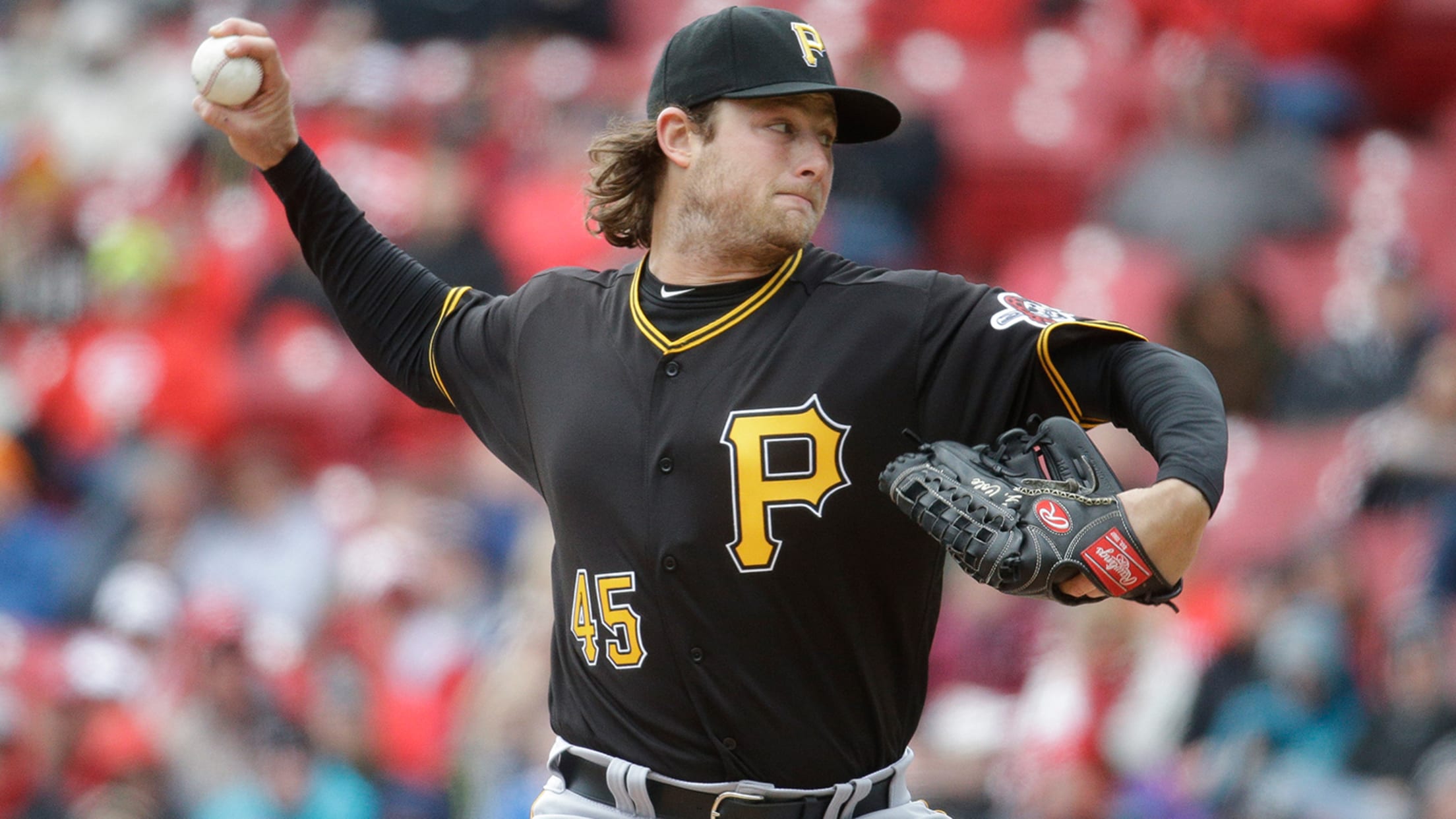 Gerrit Cole allowed three runs on five hits in the loss to the Reds on Saturday. (AP)
CINCINNATI -- It had been more than six months since Gerrit Cole last pitched in a game that counted, 185 days since the Pirates' National League Wild Card Game loss to the Cubs at PNC Park.Cole felt no unusual nerves or heightened excitement when he took the mound for his
CINCINNATI -- It had been more than six months since Gerrit Cole last pitched in a game that counted, 185 days since the Pirates' National League Wild Card Game loss to the Cubs at PNC Park.
Cole felt no unusual nerves or heightened excitement when he took the mound for his season debut at Great American Ball Park on Saturday afternoon. But was there a little rust? He thought so.
Cole allowed three runs on five hits and three walks while striking out four in Pittsburgh's 5-1 loss to Cincinnati. He threw 100 pitches but couldn't get through the fifth inning, worn down by a 21-pitch first and a Reds lineup that made him work for his outs.
"There was a time there where I started to get in a good rhythm," Cole said. "But overall, it was pretty subpar."
Cole didn't have much of a chance to establish a rhythm. Billy Hamilton hit a leadoff double and immediately scored on a Eugenio Suarez single. Five pitches into the game, Cole was down a run. After two more singles, the Reds were up 2-0 in the first inning.
"I was just a little rusty," Cole said. "We're going to have to do some work the next time I take a turn."
Cole's schedule was set back this spring when he reported to camp with right rib inflammation. Behind schedule from his fellow starters, Cole only made two Grapefruit League starts. The rest of his outings were in Minor League or simulated games, controlled environments where the Pirates could monitor his workload and make sure he worked on specific scenarios.
Considering those circumstances and Cole's performance, manager Clint Hurdle was happy with the 25-year-old right-hander's debut.
"I think he held up really well. He had to make a lot of pitches," Hurdle said. "I thought it was a very good step in the right direction. ... He just needs to pitch more."
Cole said he was leaving pitches up in the strike zone and probably not staying back enough in his delivery.
The good news? His stuff held up well. His fastball consistently clocked in at 94-96 mph, and he threw his slider and curveball for strikes. He also threw 10 changeups, a pitch he focused on improving this spring, and felt good about how he worked them in.
Cole threw the changeup 3.78 percent of the time last season, a small figure compared to his fastball, slider and curveball.
He was one of the Majors' best young pitchers without it last year, going 19-8 with a 2.60 ERA and finishing fourth in the National League Cy Young Award voting. But Cole believes the additional offering will make him even more effective.
"It's another weapon to the arsenal," Cole said. "It's something we feel is the next step moving forward."