Taillon to start again Wednesday in Triple-A
Pirates have received glowing reports about right-hander's rehab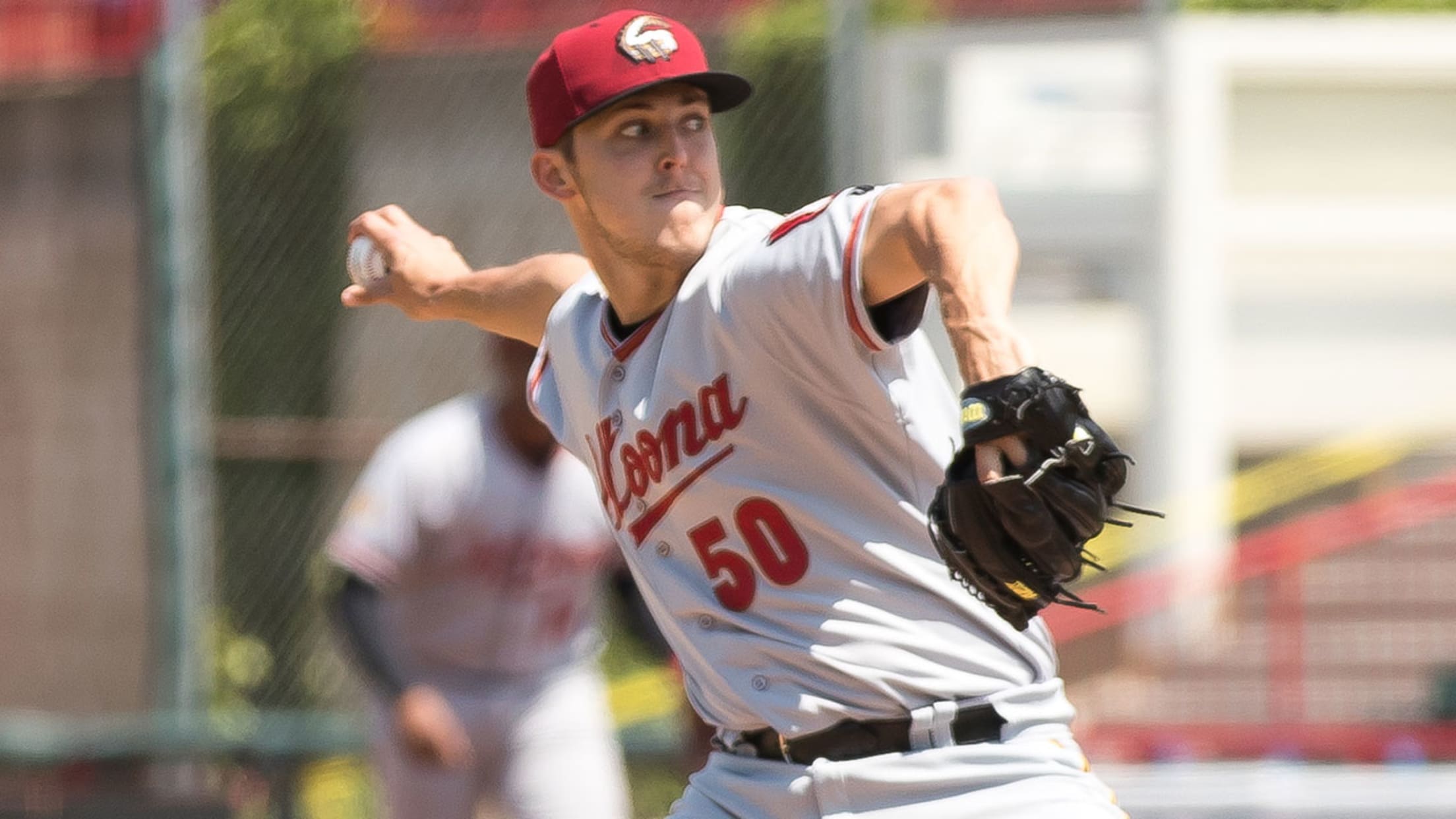 Jameson Taillon threw 68 pitches in his last rehab start, allowing one run over five strong innings for Triple-A Indianapolis. (MiLB)
NEW YORK -- Less than a month after undergoing surgery for testicular cancer, Jameson Taillon is getting closer to rejoining the Pirates' rotation.The right-hander made his second Minor League rehab start Friday night, throwing five strong innings on 68 pitches for Triple-A Indianapolis. He allowed an unearned run on three
NEW YORK -- Less than a month after undergoing surgery for testicular cancer, Jameson Taillon is getting closer to rejoining the Pirates' rotation.
The right-hander made his second Minor League rehab start Friday night, throwing five strong innings on 68 pitches for Triple-A Indianapolis. He allowed an unearned run on three hits and struck out six without a walk. His next Triple-A rehab start is set for Wednesday, Pirates manager Clint Hurdle said.
Hurdle received glowing, detailed reports about Taillon's start from Indianapolis pitching coach Stan Kyles, senior pitching coordinator Scott Mitchell and Taillon himself. By all accounts, Taillon's four-seam and two-seam fastballs were effective against Triple-A Gwinnett, as were his curveball and changeup. He pounded the strike zone, got ahead of hitters and put them away quickly.
"It was a very, very good outing," Hurdle said. "He's going to go out and make another start."
Taillon threw three innings for Double-A Altoona in his first rehab start, making a remarkably quick transition back to the mound following his operation on May 8. He will throw 85-90 pitches on Wednesday in Toledo, Ohio.
The Pirates have been handling Taillon's return with caution, not publicly setting any sort of timeline. Their top priority is his health, and he must undergo frequent tests and scans to ensure he is cancer-free. But if all goes well during and after his next start, it seems possible that Taillon could return to Pittsburgh's rotation as soon as June 12.
Cervelli ailing
Catcher Francisco Cervelli was out of the lineup Saturday, the second straight game he has missed due to illness. Cervelli said he has been under the weather -- sinus issues, headaches and fatigue -- since the Pirates' 6-5, rain-delayed loss in Atlanta on May 23. The Bucs and Braves played through inclement weather that night, finally ending the game at 1:52 a.m. ET.
Cervelli's condition worsened Friday to the point that he was unable to play, so he was scratched in favor of Elias Diaz, who wound up playing the role of hero with six RBIs in the Pirates' 12-7 win over the Mets. Cervelli said Saturday he will be ready to play if needed, but the club's focus for now is getting him healthy.
Homer prone?
Gerrit Cole served up three homers Friday, running his total to a career-high 15 on the season. Since dropping his ERA to a season-low 2.84 on May 17, Cole has allowed 16 runs on 28 hits, including eight home runs, in 14 2/3 innings.
"It's just been a little bit of an undesirable go here the last three times," Cole said Friday night. "The [Mets' five-run] fifth just kind of got away from me there. Ball was flat. Delivery was a little out of whack, and the location and crispness of the pitches suffered."
The homers have been particularly problematic. Cole had never allowed more than 11 in a season, but he has blown past that 12 starts into the year. Home runs are on the rise throughout the league, but Cole attributed this uptick to him "not throwing quality strikes."
"It's one of the lulls he's in right now. We'll help him figure it out and move on," Hurdle said. "I'm not going to overcook this right now. This is a good pitcher in a tough time right now. … Hitters are hot, he's not executing pitches and he's paying for it. That's pretty simplistic. It's probably got the most truth to it of anything we could talk about."