Pirates waiting on Kang, who still needs visa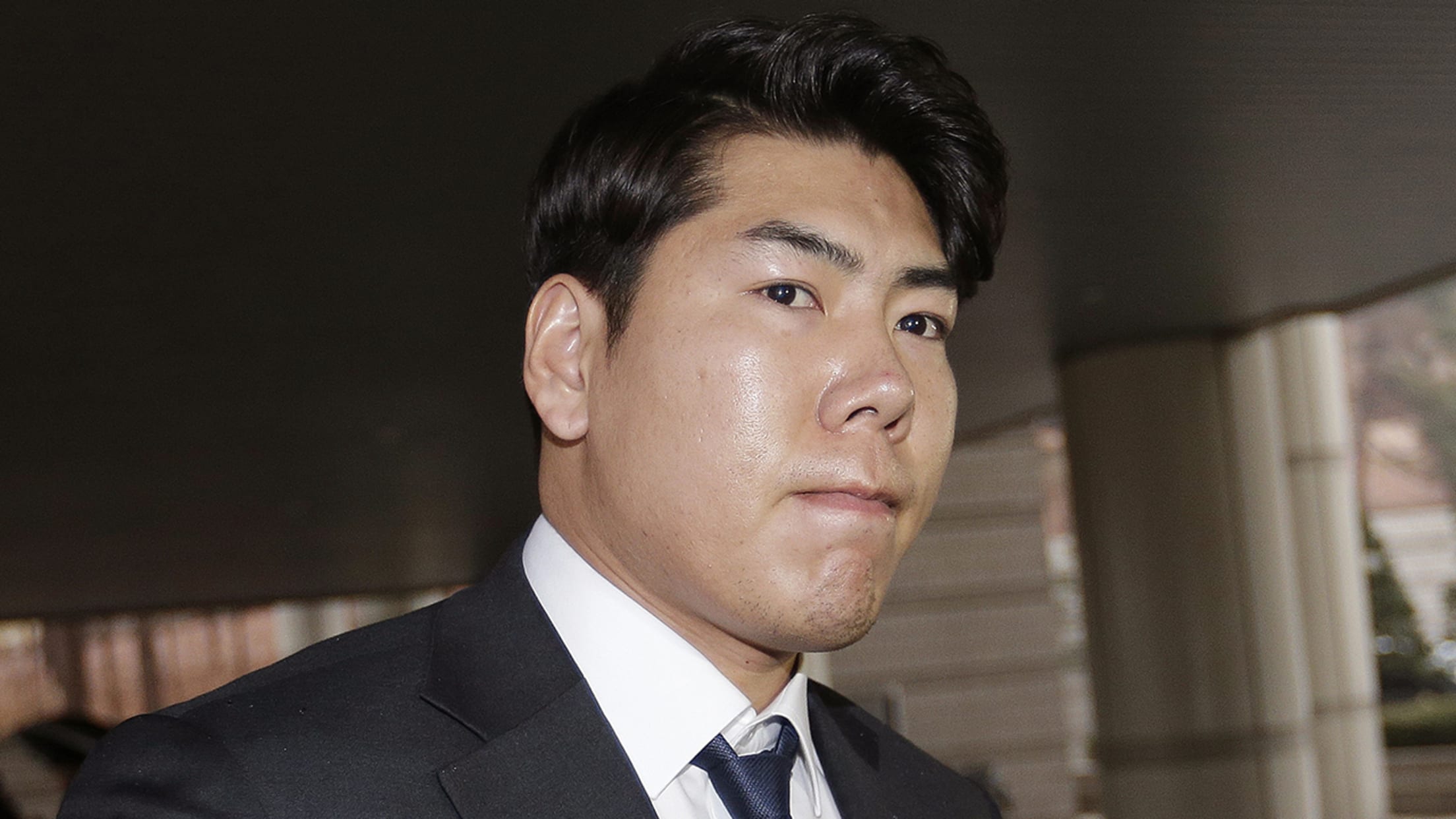 Several Korean news outlets reported that Jung Ho Kang's application for a work visa has been denied. His status for 2017 remains up in the air. (AP) (Ahn Young-joon/AP)
BRADENTON, Fla. -- Opening Day is two weeks from Monday, and the Pirates are still awaiting Jungho Kang's arrival in camp.Kang remains in his native South Korea, working out and waiting for a visa, after receiving a suspended sentence following his third DUI arrest since 2009. It is unclear when
BRADENTON, Fla. -- Opening Day is two weeks from Monday, and the Pirates are still awaiting Jungho Kang's arrival in camp.
Kang remains in his native South Korea, working out and waiting for a visa, after receiving a suspended sentence following his third DUI arrest since 2009. It is unclear when Kang will arrive in the United States or when he will be ready to play for Pittsburgh.
"Still waiting on the visa process," general manager Neal Huntington said Sunday morning. "He continues to work out and work hard on his own. The challenge is he's in a cold-weather city. We continue to stay in touch with him. He's doing everything he can do."
Kang has not yet faced live pitching, so the Pirates will essentially have to start from square one whenever he reports. The Bucs haven't seen Kang this spring aside from one in-person visit by trainer Bryan Housand, who was in South Korea for the World Baseball Classic.
"He looked like a guy who worked hard this offseason and was looking forward to getting into baseball shape," Huntington said. "He's going to need a Spring Training, probably not as long as Spring Training typically is. He's going to need some work, some game at-bats.
"We can set up a lot of at-bats for him in a short period of time, but it's hard to say [when he will be ready] until we get him here."
According to a Yonhap News Agency report, Kang is appealing his suspended eight-month sentence, aiming to have it downgraded to a fine in order to expedite the visa process. He is on the restricted list but has not been suspended by Major League Baseball or the Pirates.
David Freese figures to be the Bucs' regular third baseman until Kang is available.
Coming home
No matter the result of Saturday night's World Baseball Classic showdown between the Dominican Republic and Team USA, the Pirates were going to get two players back in camp. Starling Marte and Gregory Polanco will return a few days earlier than expected, while Andrew McCutchen and Josh Harrison will play on after Team USA's 6-3 win.
The Pirates were pleased to watch Polanco's excellent performance in the tournament. The left fielder went 3-for-4 with a double Saturday night, continuing to stand out even in the Dominican's star-studded lineup.
"It looks like he's ready," Huntington quipped.
Huntington said the Pirates were appreciative of Dominican manager Tony Pena's cautious handling of Marte. The center fielder has been held back by a sprained ankle, but he was apparently healthy enough to start in Saturday's game.
"It will be good to get our hands on him and progress him as we feel is appropriate from here on out," Huntington said. "They've done everything they can do out there. We'll do everything we can do once he gets back."