Pirates could boost present, future via trades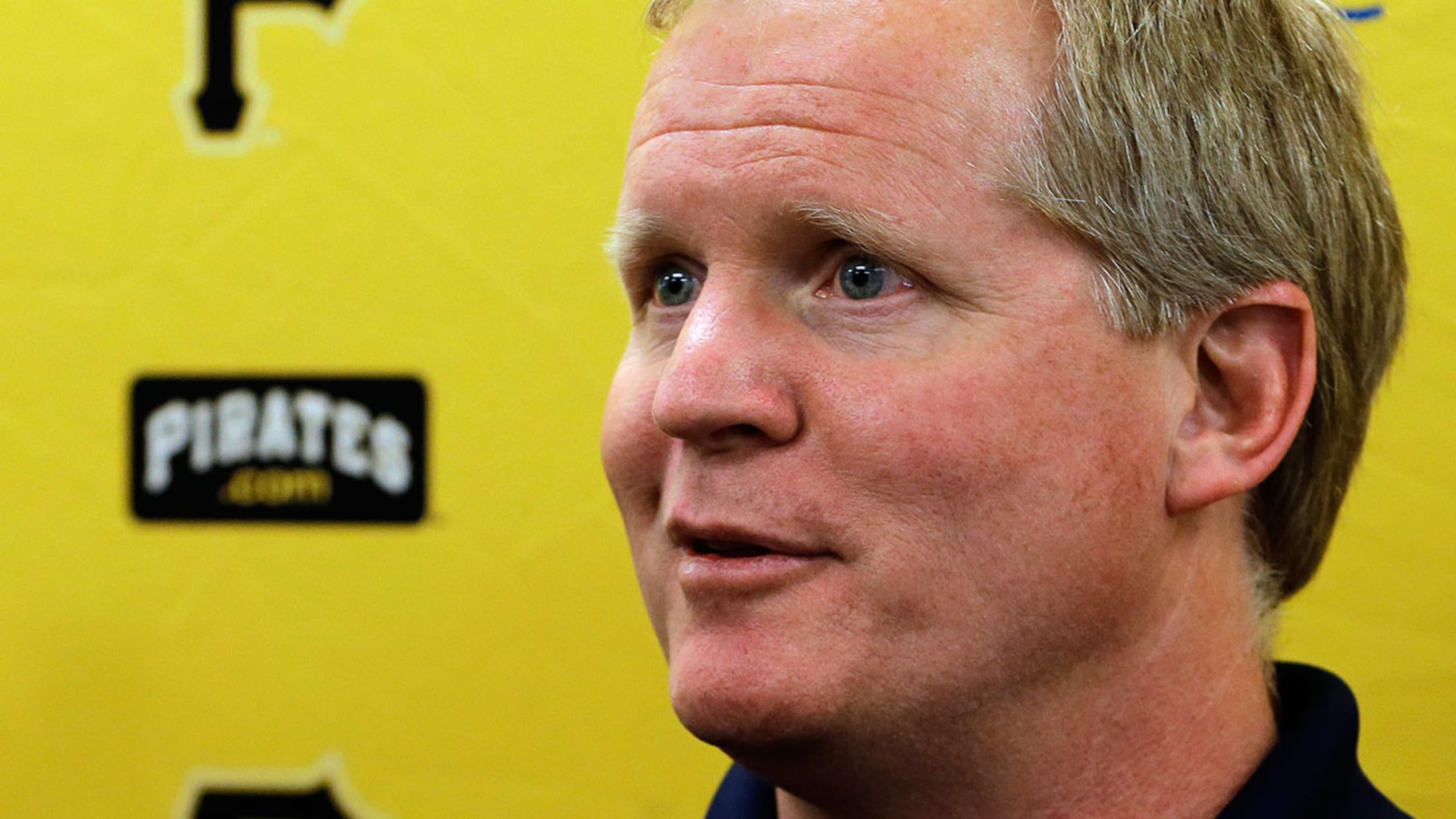 "You don't want to plan to sell, you plan to add, and we think this is a playoff-caliber club." Neal Huntington said. (AP)
WASHINGTON -- With the Pirates scuffling a bit but within striking distance of a National League Wild Card berth, general manager Neal Huntington has some big decisions to make before the Aug. 1 non-waiver Trade Deadline.On Sunday, Huntington said the team is exploring potential trades that could help a postseason
WASHINGTON -- With the Pirates scuffling a bit but within striking distance of a National League Wild Card berth, general manager Neal Huntington has some big decisions to make before the Aug. 1 non-waiver Trade Deadline.
On Sunday, Huntington said the team is exploring potential trades that could help a postseason push while also keeping an open mind about deals to improve the franchise's future.
"You don't want to plan to sell, you plan to add, and we think this is a playoff-caliber club." Huntington said. "But we may have some situations where we do have some depth we can move to add a little bit to the future as well as adding to the present."
Huntington acknowledged that if the Pirates add a Major League player at the Deadline, it will most likely be a starting pitcher. Pittsburgh's rotation behind Gerrit Cole and Francisco Liriano is full of question marks.
The Pirates have reportedly explored trading pitchers Jonathon Niese and/or Jeff Locke and have talked to the Yankees about right-hander Nathan Eovaldi. Huntington said the fact that the Padres recently acquired a top prospect, Anderson Espinoza, from the Red Sox in exchange for Drew Pomeranz was an indication that the starting-pitching market currently favors sellers.
Still, Huntington said he views the team's rotation as a source of depth, with many pieces to try out in search of the ideal five-man unit.
"We've got some options as we go forward," Huntington said. "We continue to look externally, but your bar's set really high in terms of what the acquisition needs to be."
Injury updates
Huntington said he is "optimistic" outfielder Gregory Polanco will be back in the Pirates' lineup Tuesday. Polanco has missed five straight games with a left hamstring injury, but Pittsburgh has opted to keep him off the disabled list in hopes he'll return soon.
"It always handcuffs a manager when you're playing a position player short, but we felt the upside of getting Gregory back on Tuesday vs. losing him for the rest of the DL period was worth that chance to take," Huntington said.
Meanwhile, Francisco Cervelli is 4-for-8 in two rehab appearances for Triple-A Indianapolis. Huntington said he would have to talk to the catcher, who broke his left hamate bone in June, before deciding whether he will rejoin the team this upcoming week.
"We want to have a conversation with him to see where he feels he is at this point, offensively, defensively, see where his legs are," Huntington said.
Bell to play outfield
Josh Bell was sent back to Triple-A on Saturday to work on his defense at first base, but the 23-year-old will also get some reps in the outfield, Huntington said.
Bell, the Pirates' No. 3 prospect per MLBPipeline.com, reached base during all four of his plate appearances during a brief stint in the Majors. Though the Pirates view the slugger as a first baseman moving forward, Huntington said he will play about once a week in the outfield, where he played earlier in his Minor League career.
"It'll be just a refresher," Huntington said. "With the number of years and the number of balls he's taken in the outfield, we felt that he could be a very good fallback choice for us if there were an injury."
Alex Putterman is a reporter for MLB.com based in Washington.