Skipping Taillon's start 'part of the plan'
Pirates carefully monitoring workload of top prospects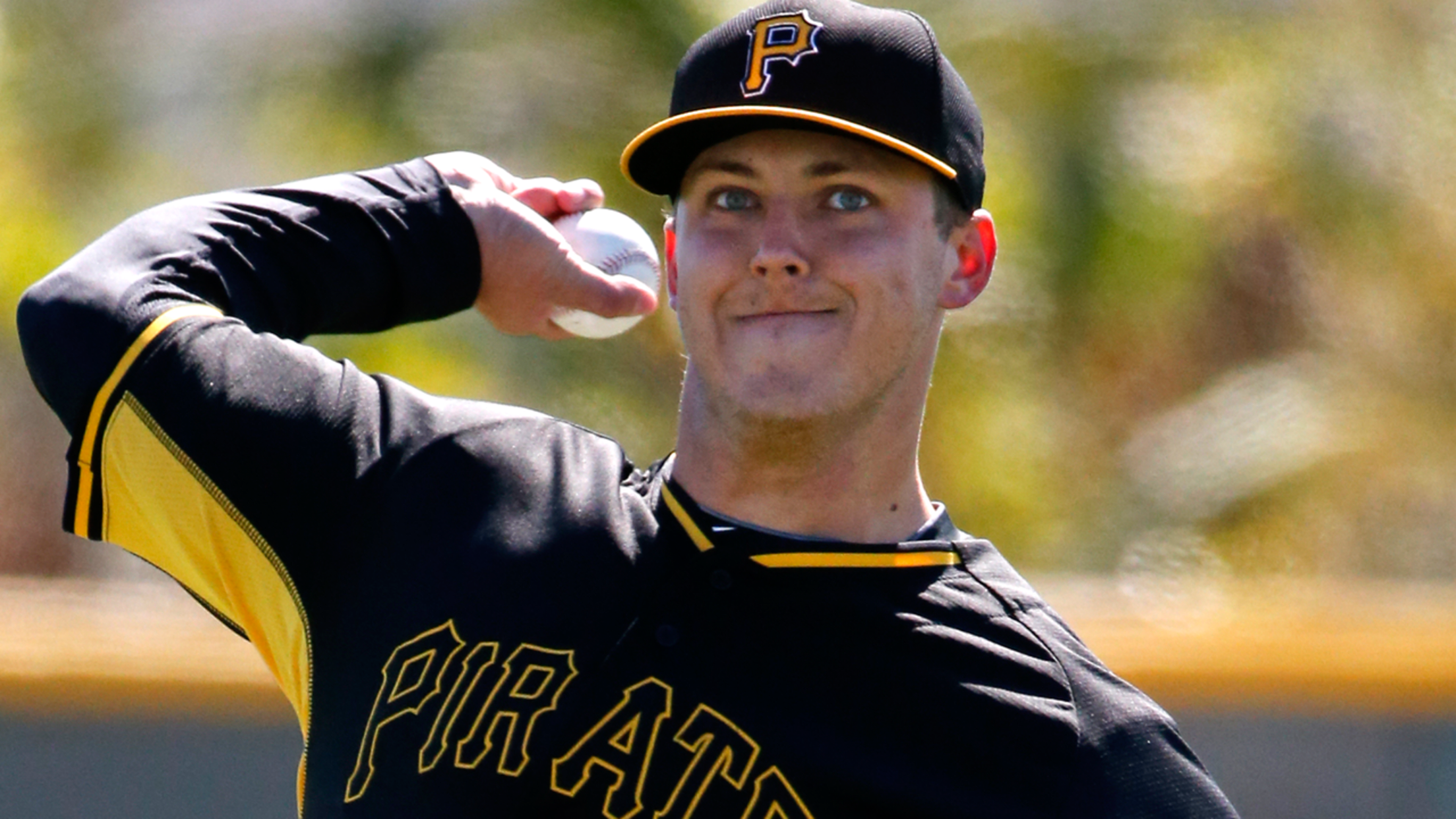 Jameson Taillon is the Pirates' No. 4 prospect according to MLBPipeline.com. (AP) (AP)
PITTSBURGH -- Stand down, Pirates fans. Top pitching prospect Jameson Taillon is skipping his next turn through the Triple-A Indianapolis rotation, but he's not hurt. Nor is he coming to join the Pirates -- not yet, anyway.Taillon, Pittsburgh's No. 4 prospect and the No. 2 overall pick in the 2010
PITTSBURGH -- Stand down, Pirates fans. Top pitching prospect Jameson Taillon is skipping his next turn through the Triple-A Indianapolis rotation, but he's not hurt. Nor is he coming to join the Pirates -- not yet, anyway.
Taillon, Pittsburgh's No. 4 prospect and the No. 2 overall pick in the 2010 Draft, last pitched in Triple-A on May 19, after right-hander Frank Duncan and before lefty Kyle Lobstein. Duncan pitched Tuesday night, and Lobstein is slated to start Wednesday. Why skip Taillon this time?
"All part of the plan," Pirates general manager Neal Huntington said.
The Pirates will be mindful of Taillon's workload -- and that of Tyler Glasnow, their No. 1 prospect, and other Triple-A arms like right-hander Chad Kuhl -- to keep them fresh for the end of the season, when they might be needed in Pittsburgh.
"Taillon is strong and healthy," Huntington said, "but as we look to monitor his and other pitchers' workload to put them in a position to finish the season strongly, we will periodically look to reduce pitch counts by removing the pitcher from a game early or by skipping a start."
The 24-year-old right-hander has put together a 1.82 ERA with 51 strikeouts and only five walks in 49 1/3 innings over eight starts for Indianapolis this season. But it's his first time pitching in affiliated games since 2013, and he's undergone Tommy John surgery and a hernia operation since then.
The Pirates' preference is to have their prospects pitch deeper into games, as they'll be expected to do in the Majors, and Taillon has done just that. The right-hander has thrown seven innings in three starts, six innings four times and less than that just once.
Taillon is expected to make his highly anticipated Major League debut at some point this summer. Huntington said on Sunday that Taillon is as mechanically sound as he's ever been.
"The consistency and the command are as good as they've been," Huntington said. "Still some work to do, still refining some of the little things."