Regional Pitch, Hit & Run contestants compete at Fenway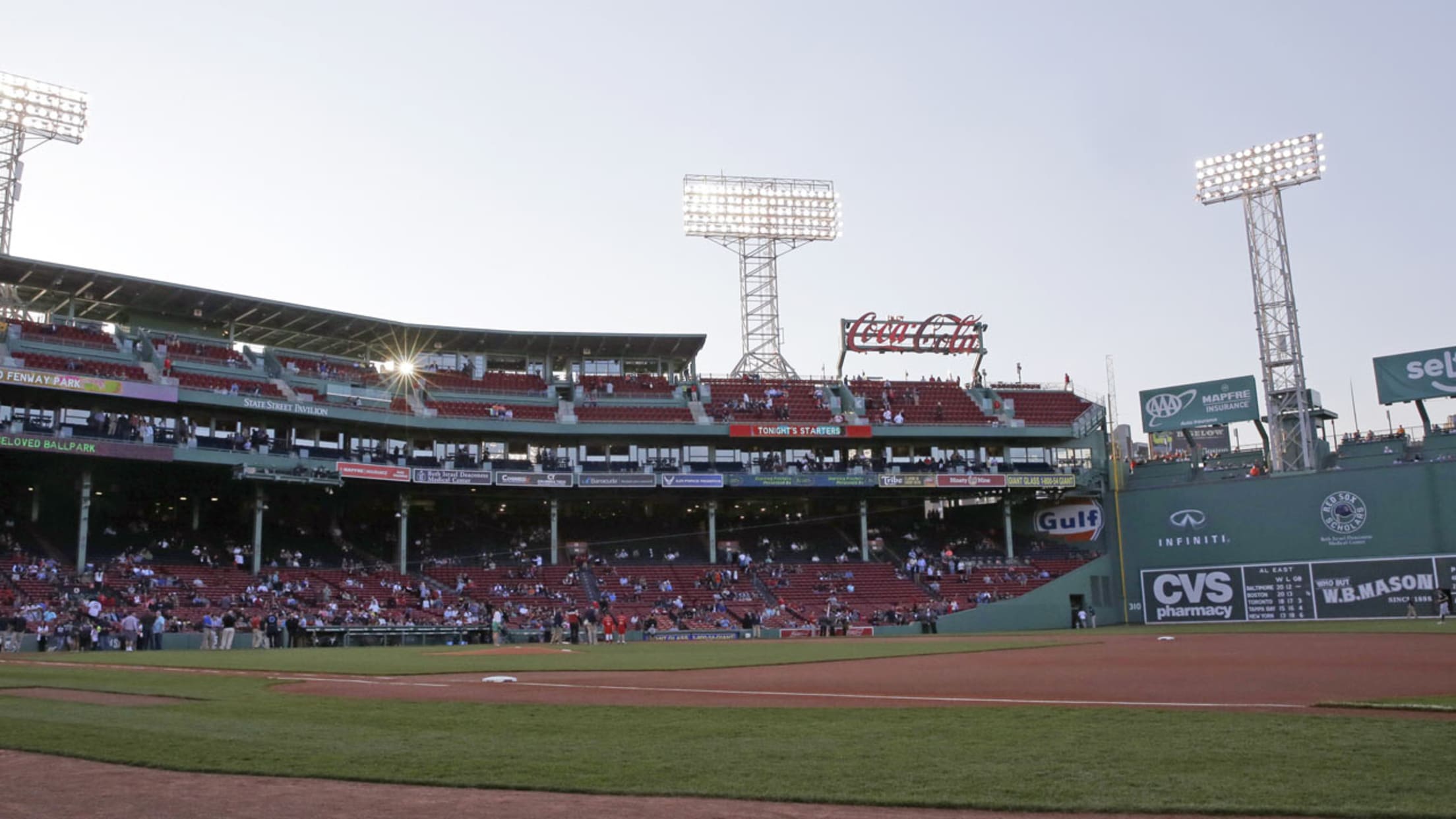 Fenway Park played host to Pitch, Hit & Run competitors on Saturday. (AP)
BOSTON -- When 8-year-old Isabel Digirolamo qualified for the regional round of Scotts Pitch, Hit and Run competition, she had no idea where the event would take her.After winning her local competition and advancing to the sectionals, Digirolamo ended up at Fenway Park for the regional round, placing third.Digirolamo grew
BOSTON -- When 8-year-old Isabel Digirolamo qualified for the regional round of Scotts Pitch, Hit and Run competition, she had no idea where the event would take her.
After winning her local competition and advancing to the sectionals, Digirolamo ended up at Fenway Park for the regional round, placing third.
Digirolamo grew up playing baseball for her Little League team in Canton, Mass. When she was selected to be one of 24 participants, a number that was pared down from a total of 720 in the local competition, she started taking it more seriously.
Her father, Greg, walked into an empty Fenway Park early Saturday morning and stared in awe at the enticing character and largeness of it, cherishing every minute.
"This place is kind of like a temple," he said.
Greg and the rest of the Digirolamo family have been her support system since Day 1 and wouldn't pass up the chance to cheer her on at Fenway.
"This is great for the kids, they never get to see it like this," Greg said. "There's nobody here, so they get to suck it all in. The kids don't realize what they're really getting to do, but they'll remember this stuff, for sure. When they come to the games with their friends, they can say that they got out there and played."
During the first stage, players hit off a tee centered at home plate and are measured on both distance and accuracy, based on their respective age groups.
Players participate in a timed run from second base to home in the second phase of the competition, hustling as fast as their feet will allow.
After a quick warmup toss, the final stage involves throwing at a pitching net with a designated strike zone.
Three notable national finalists from the competition have gone on to play in the Major Leagues -- current Yankees first baseman Chris Parmelee, Braves pitcher Matt Wisler and Royals first baseman Eric Hosmer.
Digirolamo started as one of approximately 625,000 kids nationally, ages 7 to 14, who participated in this year's Pitch, Hit & Run competition. The 24 regional qualifiers moved on to compete at the Major League ballpark in their area.
In the 20th year of the program, the competition is part of the "Play Ball" initiative between Major League Baseball and USA Baseball -- which encourages widespread participation in all forms of baseball activities among all age groups, especially youth. The program highlights the many ways baseball can be played -- including outside of the traditionally organized baseball leagues and tournaments, ranging from playing catch, stickball and Wiffle ball to participating in skills competitions like Pitch, Hit & Run.
Though Digirolamo fell short of first place, which would have made her eligible to advance to the National Finals during this year's All-Star Week in San Diego, her family was proud of how far she advanced.
"Fortunately, I was able to play here a bunch of times when I played baseball," said Greg. "So Isabel's walking around saying to her brother that she's the only other one besides Dad. She's rubbing it in all she can."
Deesha Thosar is a reporter for MLB.com based in Boston.