Supporting role: Fielder cheers on mates
Slugger can no longer play, but he's still part of the Rangers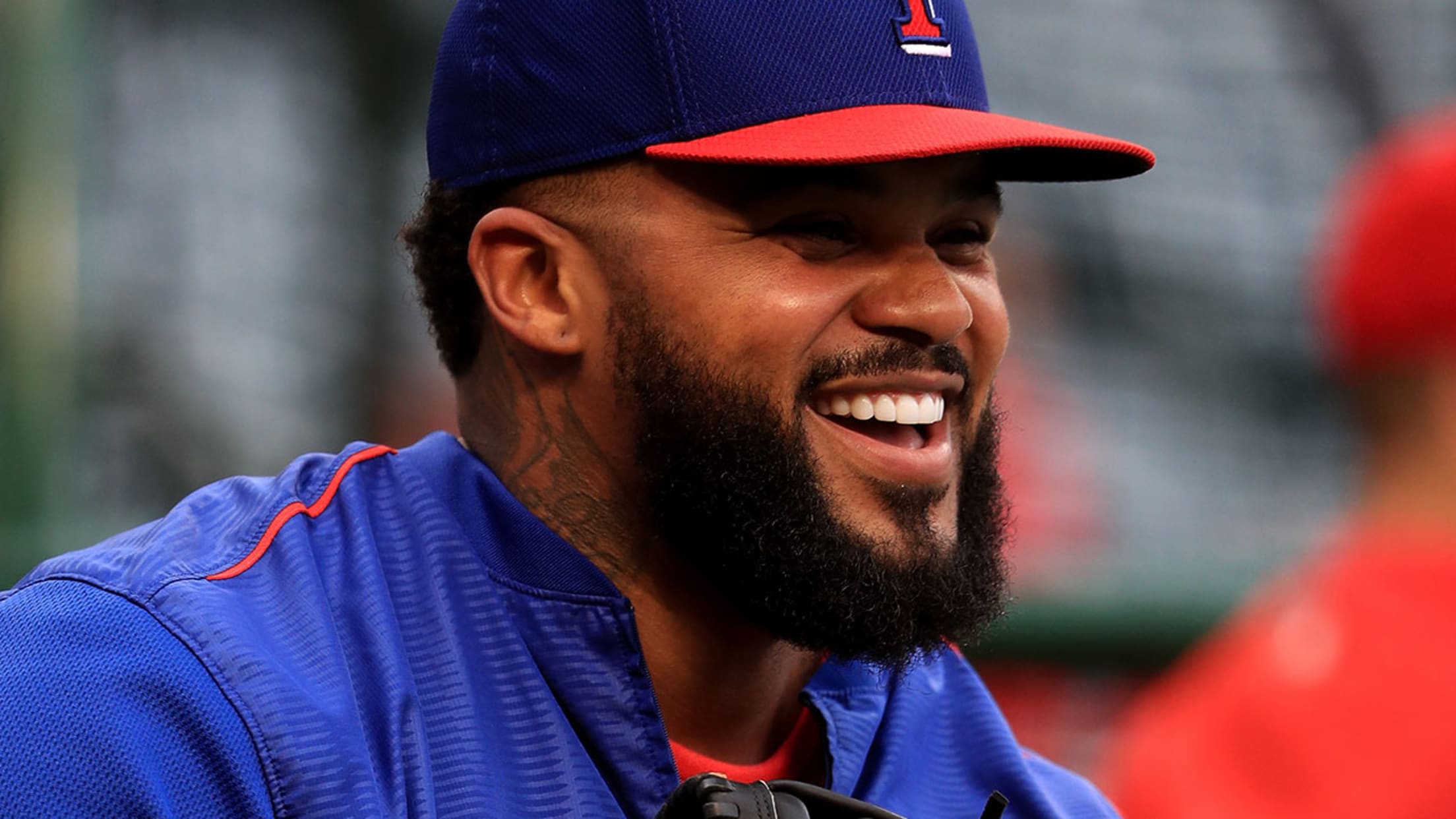 "I still love it, whether we win or not. You just have to enjoy the moment," Prince Fielder said. (Getty)
TORONTO -- Ever since the news conference in August announcing he is no longer physically able to play Major League Baseball, Prince Fielder knew that if the Rangers advanced to the postseason, he wanted to be along for the ride.Fielder was with the team when it clinched the American League
TORONTO -- Ever since the news conference in August announcing he is no longer physically able to play Major League Baseball, Prince Fielder knew that if the Rangers advanced to the postseason, he wanted to be along for the ride.
Fielder was with the team when it clinched the American League West title in Oakland a couple of weeks ago, and he's with the Rangers now, understanding this is the last season he will have any statistical input as a Major League player.
:: ALDS: Blue Jays vs. Rangers coverage ::
"I was part of something, at least, for a couple months," Fielder said after Game 2 of the AL Division Series, a 5-3 loss that put Texas in a 2-0 hole. "I'm going to finish it out."
Game 3 will be Sunday at 7:30 p.m. ET/6:30 p.m. CT at Rogers Centre, and it will be televised on TBS in the United States as well as on Sportsnet (English) and TVA (French) in Canada. The game will also be broadcast in Spanish on MLB Network.
Fielder announced on Aug. 10 that he was physically no longer able to play Major League Baseball. That announcement arrived two weeks after the former first baseman had a second surgery to fuse herniated disks in his neck, a procedure that led doctors to advise him that he could endure catastrophic physical issues if he continued to compete at this level.
A tearful news conference followed. It was around that time the popular Fielder decided he wanted to still be a part of the team as much as he could, even if it entailed simply being in uniform during games to offer support.
"I can't play, so all I can be is maybe a comfort to somebody who might be frustrated or just be one of the guys," Fielder said. "Just have fun. I still love it, whether we win or not. You just have to enjoy the moment."
Fielder is still under contract through 2020, during which time he will be on the 60-day disabled list. That status enables him to be in the dugout, in uniform, during games, and that's exactly where he can be found this postseason.
It's somewhat bittersweet for the 32-year-old Fielder, who once was one of baseball's premier sluggers, first as a Brewer, then a Tiger, and, finally, a Ranger.
Fielder played in his 89th and final game of the season on July 18. He ended his 12-year career with a slash line of .283/.382/.506, logging 319 home runs and 1,028 RBIs.
Having played a portion of the year gives Fielder peace of mind that he did contribute to the Rangers' division-winning season, even if his personal campaign was cut short. He understands 2016 will be the last season of record that his name will ever appear in a box score, and that means something to him.
In that respect, he feels very much a part of the Rangers' postseason roster, and wants to be with his teammates until the end.
"This is the last year that I put anything in on a possibility of us winning a World Series," he said. "After this, there's no games played. At least now I'm going to support the guys."
Though Fielder has only been an inactive player for a couple of months, he's had more than one wistful moment, especially when he looks back at the pressure he put on himself as a big leaguer.
That's not exclusive to Fielder -- most ballplayers struggle to fully balance the stress that comes with playing under the spotlight, in an environment that elicits passionate responses from the fan base, in good times and bad.
If Fielder could offer one piece of advice to current ballplayers, it would be to try to have a little more fun during their time in a big league uniform.
"My thing is, I just wish I felt [relaxed] like this when I played," he said. "When you're playing, you're trying to win, and if you don't do well, you're trying not to worry about [fans] saying you're terrible and this and that. Unfortunately, that gets in your mind as a player."
A more clear-headed view, Fielder has discovered, comes much later.
"Once it's over, it's over. It doesn't matter how you did, I wish I just enjoyed the times more, instead of worrying about stuff that's out of my control."