Bucs prospect Osuna stays hot with HR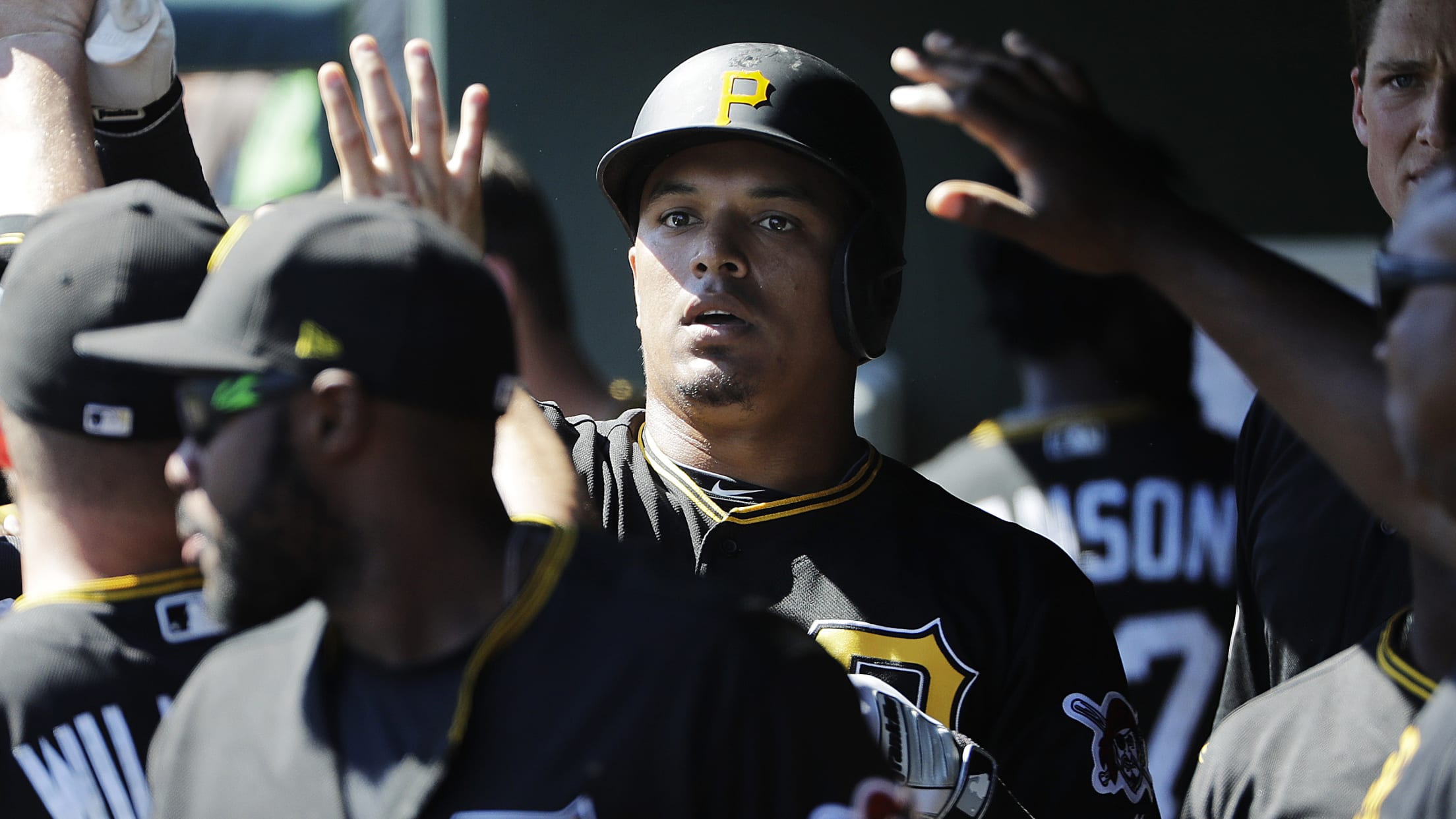 Jose Osuna has gone deep twice this spring and is hitting .545/.583/1.182 in Grapefruit League play. (AP) (David Goldman/AP)
LAKELAND, Fla. -- The Pirates' top first-base prospect, Josh Bell, rightfully garners a great deal of attention as fans set high expectations for his first full Major League season.But their second-ranked first-base prospect, 24-year-old Jose Osuna, has been excelling during Bell's recovery from Feb. 1 surgery to remove a loose
LAKELAND, Fla. -- The Pirates' top first-base prospect, Josh Bell, rightfully garners a great deal of attention as fans set high expectations for his first full Major League season.
But their second-ranked first-base prospect, 24-year-old Jose Osuna, has been excelling during Bell's recovery from Feb. 1 surgery to remove a loose object from his left knee.
Osuna, the Pirates' No. 29 prospect according to MLBPipeline.com, extended his hitting streak to five games with a solo homer and a double in a 2-for-3 performance in the Bucs' 11-1 victory over the Tigers on Thursday in Lakeland. He's now hitting .545/.583/1.182 this spring. Last year, Osuna hit .269/.329/.435 in 70 games for Double-A Altoona and .291/.333/.482 in 63 games for Triple-A Indianapolis, where he likely will start this season.
"He's aggressive in the box," manager Clint Hurdle said. "He seems to be somewhat selective, aggressive in the strike zone. I love the way he works around first as a bigger man with soft feet and good hands ... lays out for balls, good baserunner -- hustle double out of the box today. ... It's been fun to watch him develop over the years; our player development people speak very highly of him, of what he's able to bring on the field and in the dugout."
Osuna's home run off Detroit ace Justin Verlander, his second homer this spring, was a high fly to left-center field that just cleared the fence in the deepest part of the park and extended Pittsburgh's early lead to 2-0 after Francisco Cervelli had homered. In the third, against Chad Bell, Osuna hustled into second for a double on a low liner to the left-center gap. He scored along with six other Bucs that inning as they batted around and broke the game open.
Fellow Top 30 prospects Elias Diaz (No. 11) and Barrett Barnes (No. 30) singled in the third, during which Barnes scored. Diaz finished 1-for-3 with a walk, while Barnes also went 1-for-3. Utility candidate Alen Hanson (No. 17) replaced Barnes in left field in the sixth and grounded into a fielder's choice in his lone plate appearance in the eighth.
Zak Kerr is a contributor to MLB.com.