Hamels works 3 innings in first rehab start
Rangers lefty allows one hit with 3 K's for Double-A Frisco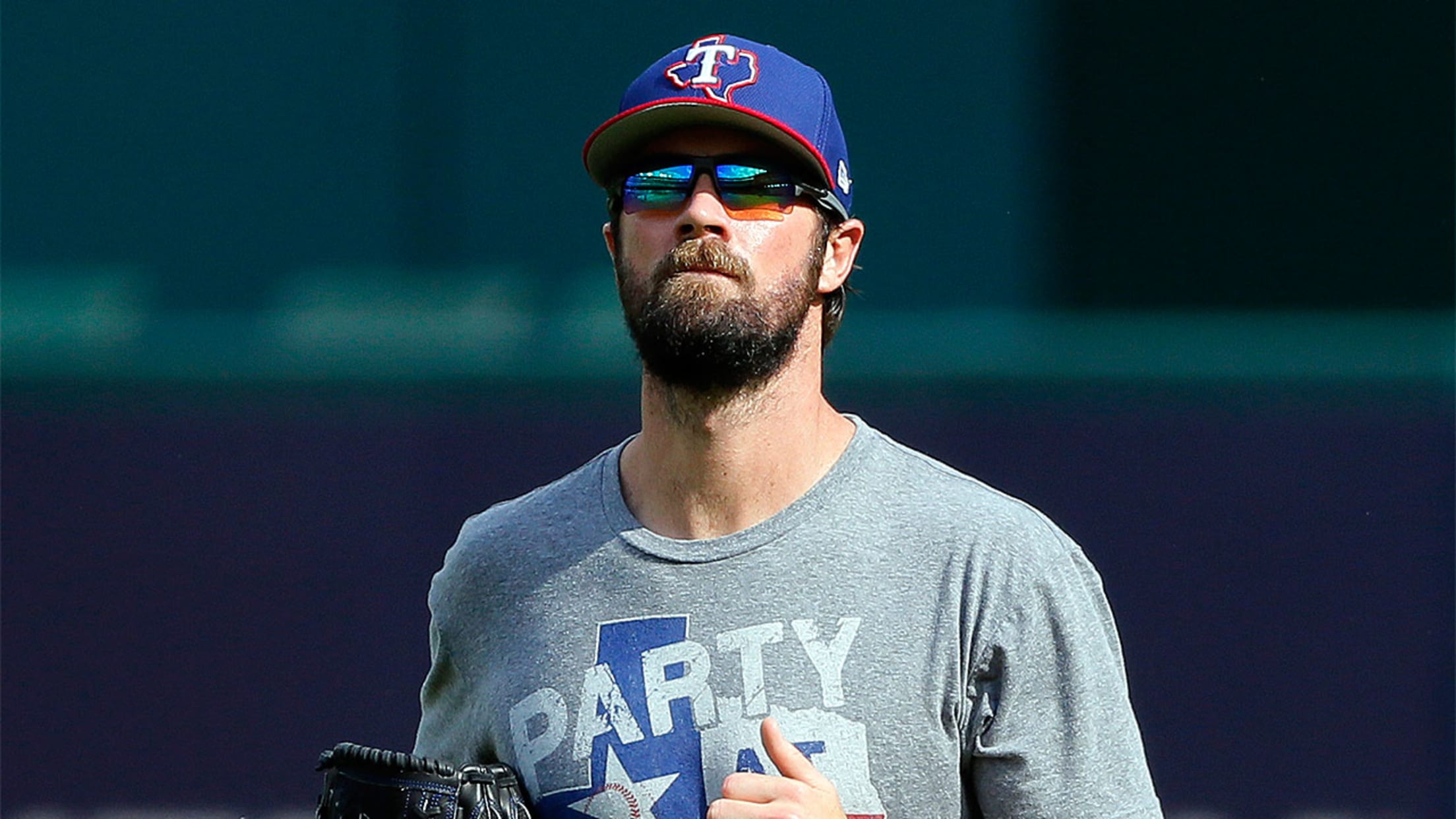 FRISCO, Texas -- Cole Hamels' first rehab start at Double-A Frisco was a short one, but the Rangers left-hander was optimistic as he works his way back from a right oblique strain.Hamels threw 35 pitches in three innings, including 25 strikes. He allowed one hit -- to the second batter
FRISCO, Texas -- Cole Hamels' first rehab start at Double-A Frisco was a short one, but the Rangers left-hander was optimistic as he works his way back from a right oblique strain.
Hamels threw 35 pitches in three innings, including 25 strikes. He allowed one hit -- to the second batter of the game -- and struck out three of 10 San Antonio batters faced. The plan was for 55-60 pitches, but the innings were the bigger focus, and the rest of the pitches came in the bullpen after he left the game.
"We ultimately wanted three up-downs," Hamels said. "Then another in the bullpen, that was four. You just build up the pitch count from there. The next time out, it'll probably be about five or six."
Hamels was placed on the 10-day DL on May 3 after incurring the injury while warming up for a start against the Astros. After weeks of rest, he began throwing, leading up to Friday night's start. Afterward, he said there was no pain or discomfort.
"That's been the best news with this type of injury," he said. "The first couple weeks are the toughest. Once you're able to get over those couple weeks and then get the strength back in there, you have to go in there. Now it's building up the arm strength, because of all the days I lost."
Hamels' pitch speed topped out at 93 mph, but the fastball was typically in the high 80s. The velocity and endurance will come with more starts.
"I'm at Spring Training velocity right now," he said. "Being down for five, six weeks, getting into the competition, I would say this is more my Spring Training velocity. Once you get to that 90-100 pitch count, that's where you develop the endurance and strength, and everything can go from there. It's good to see, but it is what it is. As long as I'm getting guys out."
Hamels said he's working in the five-day rotation and expects to pitch Wednesday, but the Rangers said his next start will be determined in a day or two. Frisco has a game scheduled Wednesday, while Triple-A Round Rock is off. It could be at least three rehab starts before Hamels returns from the DL.
He made five starts for the Rangers this season before the injury, with a 2-0 record and 3.03 ERA. As the Rangers look to find momentum with multiple players coming back from injury, Hamels hopes to join them in the coming weeks.
"I'll have a bullpen in two days, and then another game," Hamels said. "That's where we're going to go, then get into the innings. As the innings and pitch count improve, we'll make a decision."
Chris Vannini is a contributor to MLB.com.