Rangers host Pitch, Hit & Run at Globe Life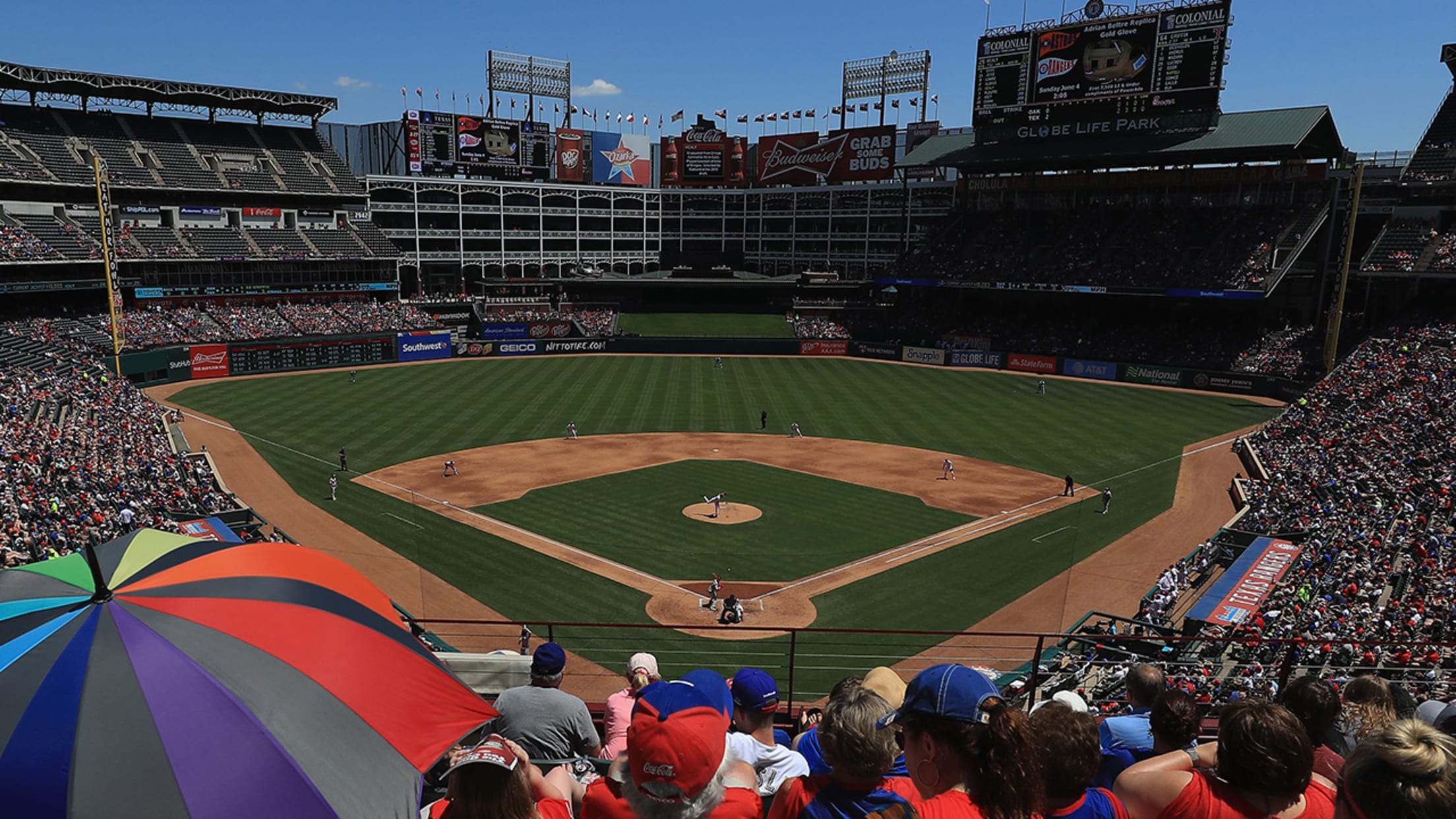 The Rangers hosted a regional Pitch, Hit & Run competition on Saturday at Globe Life Park. (Getty)
ARLINGTON -- After four years, Tyler Little finally went home with the first-place trophy.The Mesquite, Texas, native had been participating in MLB's Pitch, Hit & Run competition for the past three years, and the best he'd done was finish second once. But he did well enough to win the age
ARLINGTON -- After four years, Tyler Little finally went home with the first-place trophy.
The Mesquite, Texas, native had been participating in MLB's Pitch, Hit & Run competition for the past three years, and the best he'd done was finish second once. But he did well enough to win the age 13/14 baseball division on Saturday at Globe Life Park in Arlington.
"I could've done better," Little said. "I only hit two out of six [pitches]. I could've done much better, but I think I did relatively good."
Despite not doing as well as he'd hoped, there wasn't any chance Little, a veteran of the competition by now, would shy away from the stage.
"I wasn't [nervous]," Little said. "Just going out and playing my game."
Daniella Williams of Austin, Texas, won the age 7/8 softball division. Madison George of Christoval took home the crown in the age 9/10 softball division, Jolie Baeza of Midland claimed the age 11/12 softball division, and Andreya Castaneda of Leander won the age 13/14 softball division.
Jayden Evans of Grand Prairie, Texas, won the age 7/8 baseball division. Rogelio Salazar of Grand Prairie finished on top in the age 9/10 baseball division, and Henderson native Beau Thompson claimed the age 11/12 baseball division.
Pitch, Hit & Run, the official youth skills competition of Major League Baseball, invites kids to demonstrate their pitching, hitting and running abilities in baseball and softball. The competition coincides with this weekend's Play Ball initiative between Major League Baseball, USA Baseball and USA Softball, which encourages widespread participation in all forms of baseball/softball activities among all age groups, especially youth. The initiative also provides players, parents and coaches with resources to help find events and leagues, as well as proper play information and instruction, through playball.org.
All of the regional Pitch, Hit & Run winners will have a chance to compete in Miami during the MLB's All-Star week in July. After the competition makes its way to every ballpark in MLB, the winners of each age group in baseball and softball will be combined into one pool. The three highest scorers from each division -- which will be announced June 26 on MLB Network -- will then advance to Miami to compete during the All-Star festivities.
Sam Butler is a reporter for MLB.com based in Arlington.