Fielder, Gallo flex muscles against Indians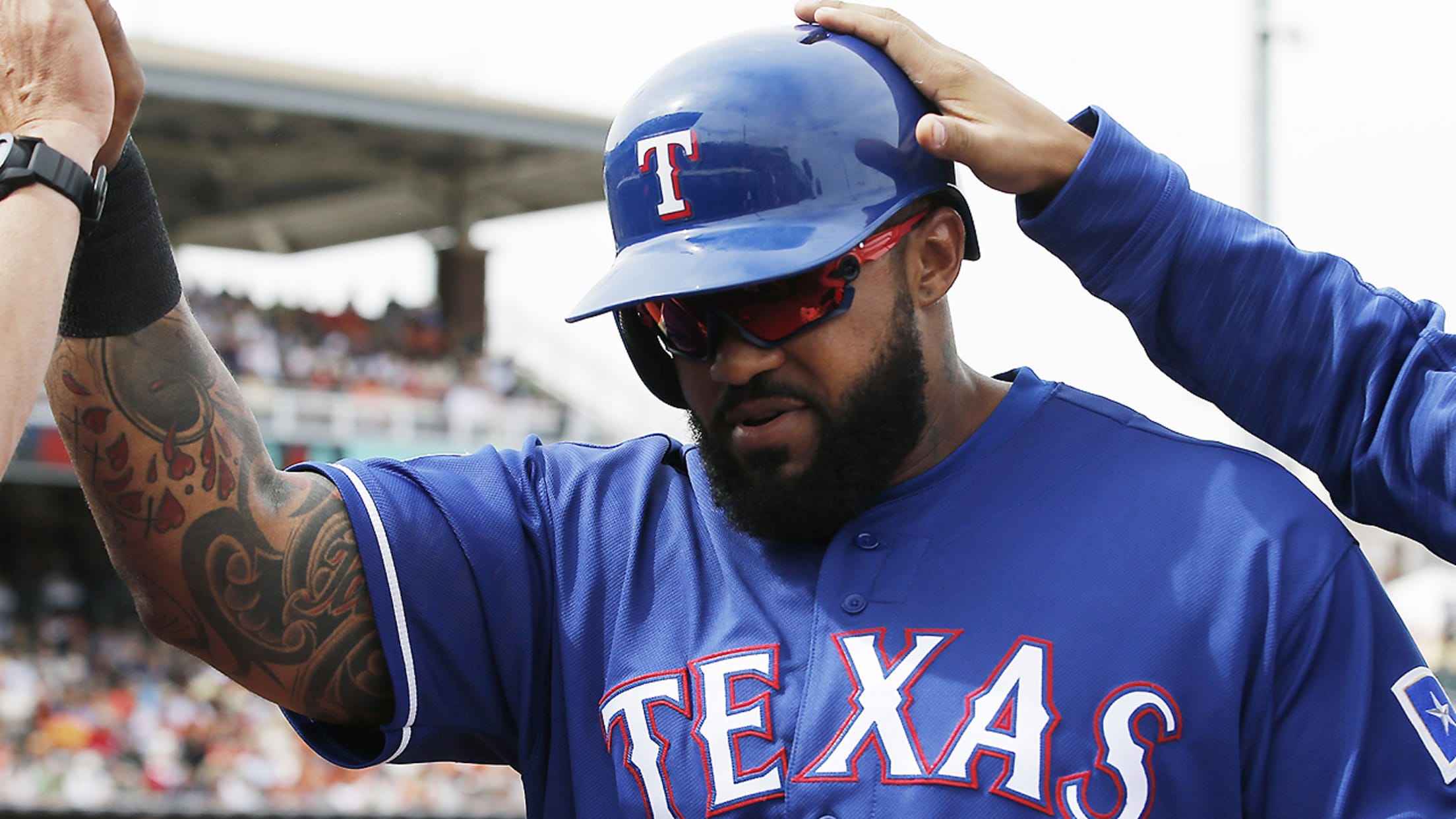 Prince Fielder's first homer of the spring put the Rangers ahead to stay Tuesday vs. the Indians. (AP) (Ross D. Franklin/AP)
SURPRISE, Ariz. -- Rangers designated hitter Prince Fielder hit his first home run of the spring, and Joey Gallo crushed his third in a 5-4 Texas victory over the Indians on Tuesday.Indians third baseman Giovanny Urshela, getting extra playing time while Juan Uribe is in the Dominican Republic, hit his
SURPRISE, Ariz. -- Rangers designated hitter Prince Fielder hit his first home run of the spring, and Joey Gallo crushed his third in a 5-4 Texas victory over the Indians on Tuesday.
Indians third baseman Giovanny Urshela, getting extra playing time while Juan Uribe is in the Dominican Republic, hit his club-leading fourth homer of the spring.
"He's been taking good swings," said Indians manager Terry Francona. "He really has. He's done a good job. The ball's coming off his bat. He's swinging at strikes. He's giving himself a chance. He's been nice, short and quick to the ball."
Fielder hit his in the third inning, a line drive over the right-center-field wall off Indians starter Carlos Carrasco to give the Rangers a 2-1 lead. Gallo, Texas' top prospect, according to MLB.com, delivered his in the fifth against veteran reliever Tom Gorzelanny, a high drive over the right-field wall that clipped the back end of the party tent well above the berm.
Even Fielder was in awe.
"I'm glad I hit one hard, but Champ … Joey, that was amazing," Fielder said. "We gave up cheering while it was flying because that was too far. That was amazing. Joey is the Champ. That's pretty far, and to do it off a side-arming left-hander. … First pitch, that's why we have him."
Said Francona: "[Gorzelanny] just tried to get ahead with a strike, and [the homer] was, I think the word might be 'majestic.' We'll probably [see] it on the way home."
Carrasco went four innings and allowed two runs on seven hits, no walks and five strikeouts. He threw 60 pitches.
"It went good," Carrasco said. "I gave up two runs, but I was looking to throw inside -- both sides of the plate -- to right-handers and left-handers. And that's what I did. In and out. With Fielder, I was trying to throw inside. I went inside, but it went inside and then back to the middle. But I feel great about what I did today."
Rangers starter Martin Perez also had a strong outing, allowing one run, on the homer to Urshela. He gave up five hits, did not walk a batter and struck out four over four innings in his first spring start.
"I felt good," Perez said. "Good outing. I felt comfortable today with all my pitches. I threw strikes with all my pitches. I have to continue to make pitches, but I'm close."
Rajai Davis had three hits for the Indians, and Michael Martinez, who replaced Urshela at third base, also hit a home run.
Up next for Indians: Right-hander Cody Anderson has been a standout this spring, both in terms of his physical condition and showing on the mound, where he has displayed strong velocity early in camp. Anderson will continue his bid for a spot in the Tribe's rotation on Wednesday, when the Indians host the Angels in a 4:05 p.m. ET Cactus League clash at Goodyear Ballpark. The game will be available on MLB.TV and on a webcast on indians.com.
Up next for Rangers: Left-handed reliever Andrew Faulkner will be among the pitchers taking the mound at 8:05 p.m. CT Thursday night against the Brewers in Surprise. Faulkner has not allowed a run in four Cactus League games. Fifth-starter candidate Nick Tepesch will start the game, with right-handed reliever Tony Barnette also scheduled to pitch.
Listen to the action with Gameday Audio.