Rays announce in-house personnel changes
Lenz promotion, Previtera hire among series of moves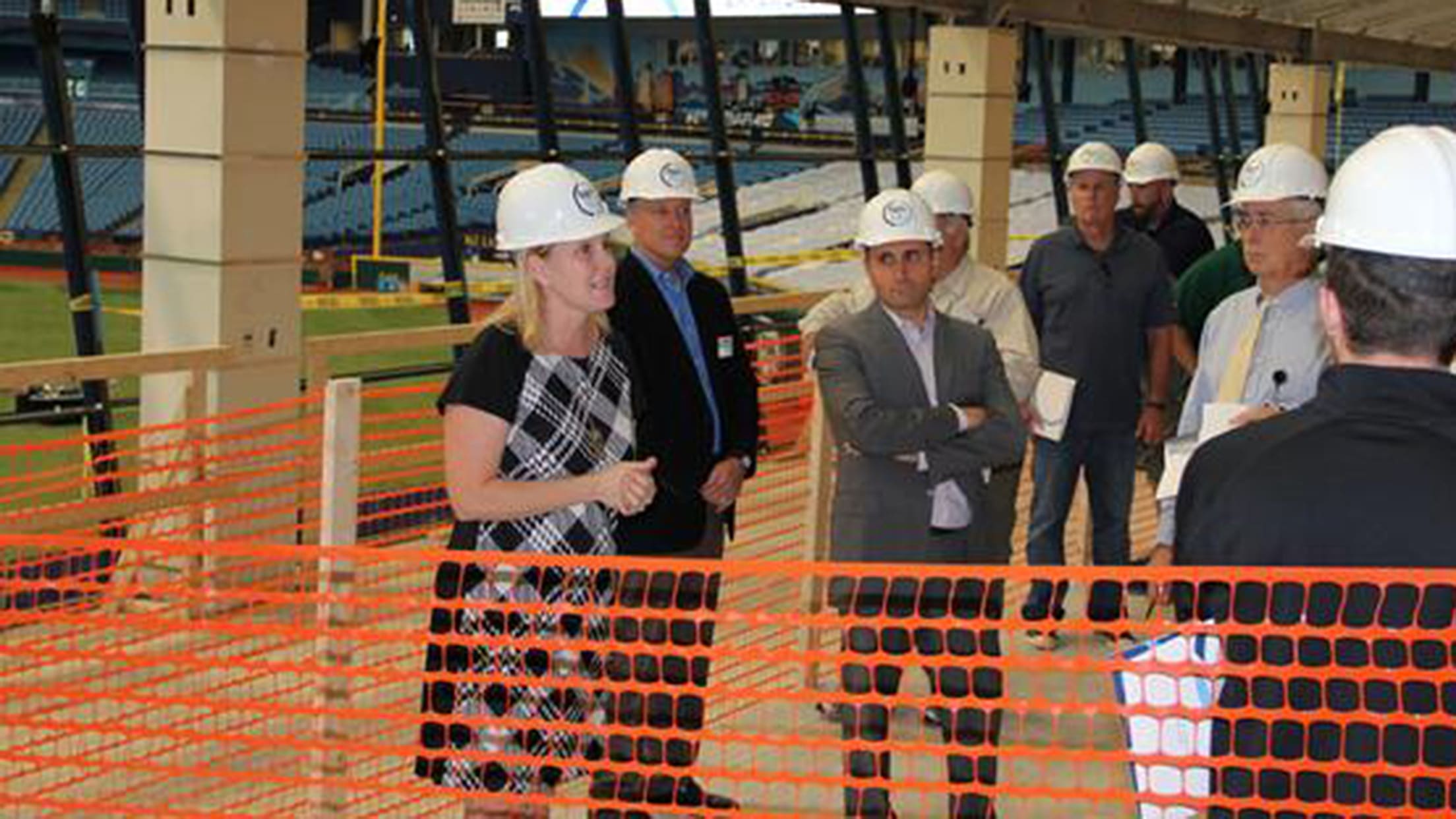 ST. PETERSBURG -- Melanie Lenz's promotion highlighted a series of personnel changes announced by the Rays on Thursday.Lenz, formerly the senior vice president of strategy and development, has been promoted to chief development officer."Melanie has become an important asset to the organization, and she is running point on the organization's
ST. PETERSBURG -- Melanie Lenz's promotion highlighted a series of personnel changes announced by the Rays on Thursday.
Lenz, formerly the senior vice president of strategy and development, has been promoted to chief development officer.
"Melanie has become an important asset to the organization, and she is running point on the organization's biggest project, the quest to get a new ballpark," team president Brian Auld said, adding that the organization wanted to acknowledge her efforts.
Jim Previtera will leave his position with the St. Petersburg Police Department to become the senior director, game operations and security. And Michael Weinman was announced as the director, game presentation and production.
"[Weinman] will be the guy in charge of Rays Vision this year," Auld said. "And he's looking to add a very baseball-focused approach to our in-game program and a freshness to it. So fans can expect to see some new things under his leadership, and we're really excited about him."
Other promotions include Jeff Tanzer becoming vice president, ticket sales and service; Eric Weisberg to vice president, marketing and creative services; and Patrick Smith to senior director, controller.
"The Rays are incredibly fortunate to have these dedicated employees with us, and we're really proud to recognize so much of the great work they've done for us over the years, or in the case of Previtera, for the city of St. Petersburg and the Tampa Bay region over the years," Auld said. "We know that their leadership is going to propel the organization to new heights in the future."
Bill Chastain has covered the Rays for MLB.com since 2005.