Cash: Boxberger will be eased back into closer role
Manager can't promise righty won't see high-leverage situations, though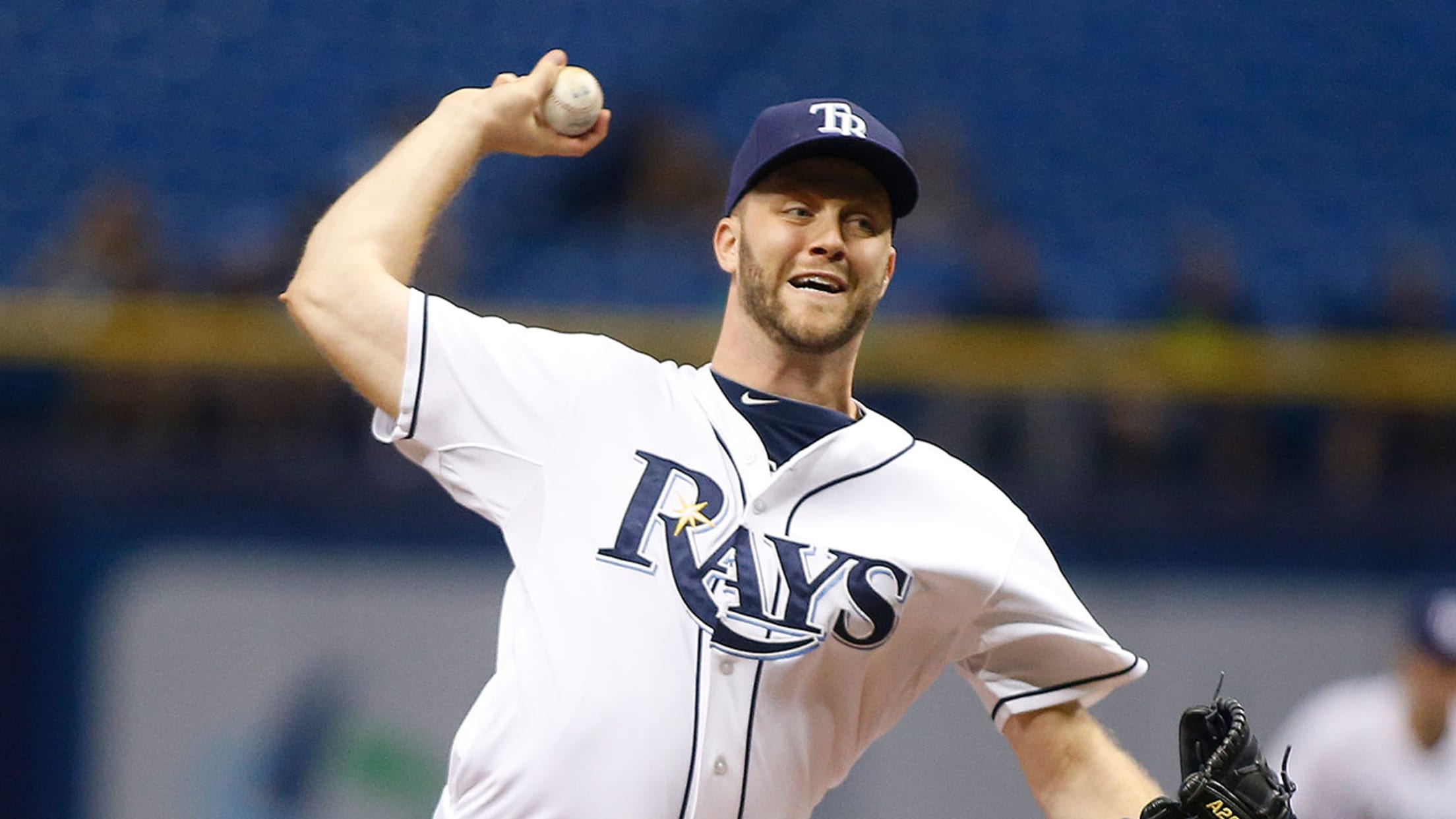 Brad Boxberger hasn't pitched in the Majors this year, but he led the American League with 41 saves in 2015. (Getty)
ST. PETERSBURG -- Brad Boxberger threw nine pitches for Double-A Montgomery on Friday night. Rays manager Kevin Cash said he has yet to speak with him but that his impending return will help stabilize a "taxed" bullpen.When Boxberger, who had core muscle surgery in March, does return, Cash said he
ST. PETERSBURG -- Brad Boxberger threw nine pitches for Double-A Montgomery on Friday night. Rays manager Kevin Cash said he has yet to speak with him but that his impending return will help stabilize a "taxed" bullpen.
When Boxberger, who had core muscle surgery in March, does return, Cash said he plans to transition him back into the closer role instead of thrusting him into it to start.
"He'll get plenty of opportunities in the ninth inning," Cash said. "I don't know if it's the right thing to do to stick him out there in a 2-1 ballgame the first day he comes out. We'll work him into some outings, a little bit lower leverage."
Current closer Alex Colome's dominance will give the Rays the ability to be more patient with Boxberger. He's 12-for-12 in save opportunities, and he's struck out 28 and walked just four while posting a 1.29 ERA.
Boxberger hasn't pitched in the big leagues this year, but he has allowed two runs in 5 1/3 rehab innings between Class A Advanced Charlotte, Montgomery and Triple-A Durham.
Cash couldn't promise that Boxberger wouldn't see high-leverage situations right away. With his return in order shortly, the Rays -- already playing with a short bench -- will have to send down a relief pitcher. They recently called up Tyler Sturdevant and Ryan Garton to make their Major League debuts. Sturdevant has allowed one run over two innings, while Garton allowed three runs in two innings.
"[Boxberger] will come back, and we'll have to be smart about his own workload," Cash said.
Sam Blum is a reporter for MLB.com based in St. Petersburg.