Bullpen, reserve outfield last order of business
Cash still needs time to sort out pitching, must also decide on 4th and 5th OF spots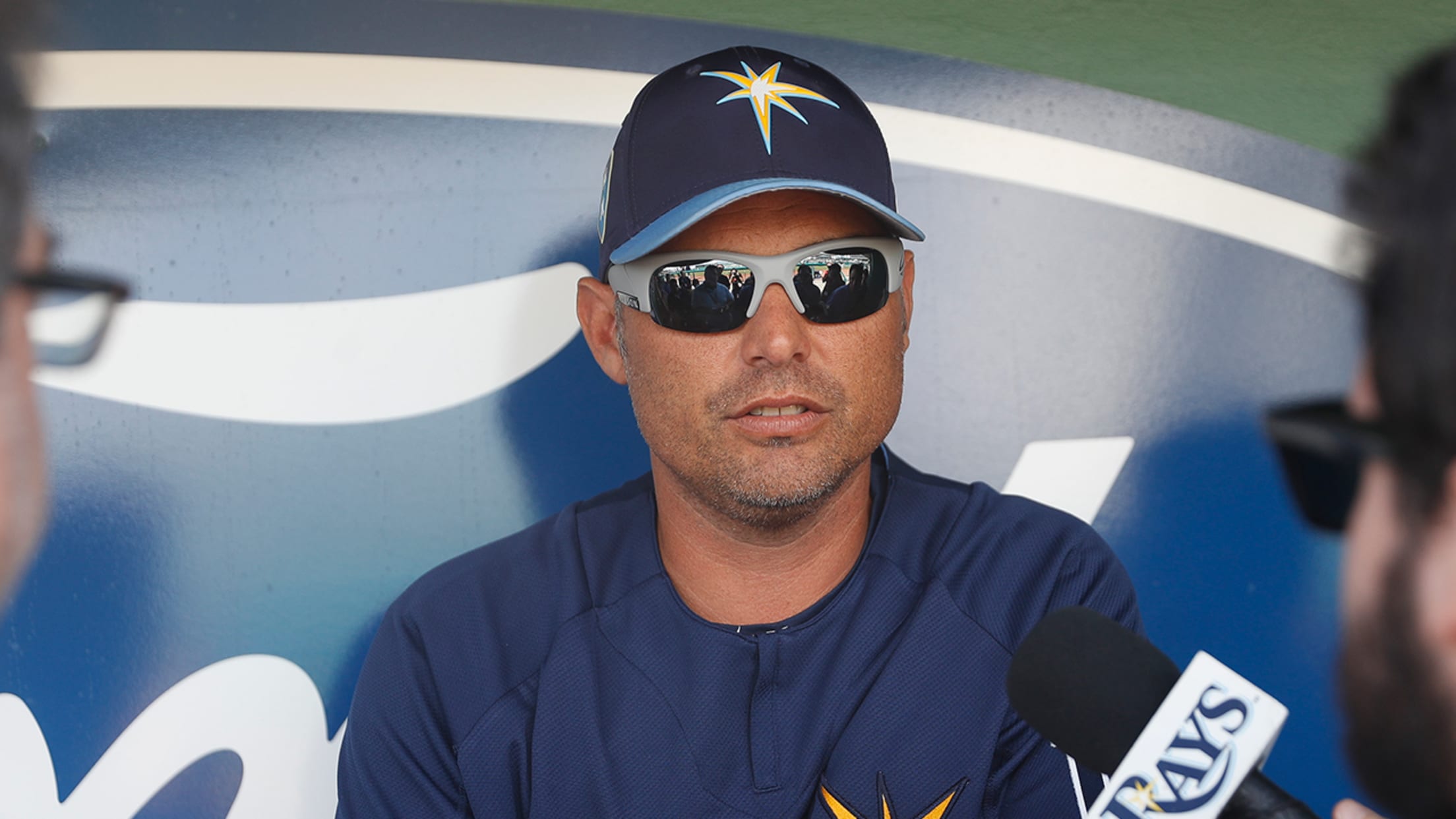 PORT CHARLOTTE, Fla. -- Roster decisions are looming for Kevin Cash and company.The Rays manager said he thought the final decisions aren't likely to be made until after the weekend."I know we'll go in with the thought of having as much as we can ironed out before we leave Port
PORT CHARLOTTE, Fla. -- Roster decisions are looming for Kevin Cash and company.
The Rays manager said he thought the final decisions aren't likely to be made until after the weekend.
"I know we'll go in with the thought of having as much as we can ironed out before we leave Port Charlotte," Cash said. "But realistically, that's probably not going to happen, because it's been a good camp and guys have been making it challenging on the decisions."
Cash was asked about the toughest decisions they face when deciding the final roster.
"The bullpen, sorting through that," Cash said. "And then I think that fourth and fifth outfield spots, and how that shakes out is kind of what we're waiting on at this point."
Quote of the day
"I love what I do. Absolutely love it. I go out there, there's sometimes I'm in the outfield and I look around and I just say, 'Wow, I'm a lucky man to do this.'" -- Rays center fielder Kevin Kiermaier.
:: Spring Training coverage presented by Camping World ::
Injury update
Brad Miller (right toe problem) and Mallex Smith (right hamstring) both look healthy and ready for the season.
"No doubt at all [about their health]," Cash said. "They're both 100 percent healthy. They've looked good running the bases. Mallex [on Thursday against the Blue Jays] looked 110 percent healthy the way he was moving around the bases."
• Spring Training:Info | Gear
Miller will be used at first base, DH, and second base. Smith should be the team's fourth outfielder.
Daniel Robertson got hit by a pitch on his left hand in the Rays split-squad game against the Orioles Friday afternoon. X-rays were negative.
"Just a bone bruise," Cash said. "He won't play tomorrow. Get him out there the next day."
Batting order
Cash tipped his hand on Friday regarding what the batting order would look like at the beginning of the season.
"We're going to have a combination of Denard [Span], K.K. [Kiermaier] at the top," Cash said. "Nothing is set in stone, but those two guys are going to hit at the top. We're going to have different lineups for right-handed and left-handed pitching. I think you could have [Matt] Duffy, [Carlos] Gomez, three and five, [C.J.] Cron or Miller in the four. Try to do as much right-left going down from there."
And if the Rays opponent starts a left-hander...
"It would probably go to Gomez or Duffy, to lead off," Cash said.
Up next
The Rays travel to Bradenton, Fla., Saturday to play the Pirates in a 1:05 p.m. ET contest against the Pirates. Blake Snell will start for the Rays, and he'll be followed by a host of relievers. Watch the game live on MLB.TV.
Bill Chastain has covered the Rays for MLB.com since 2005.