Rays keeping keen eye on defense this spring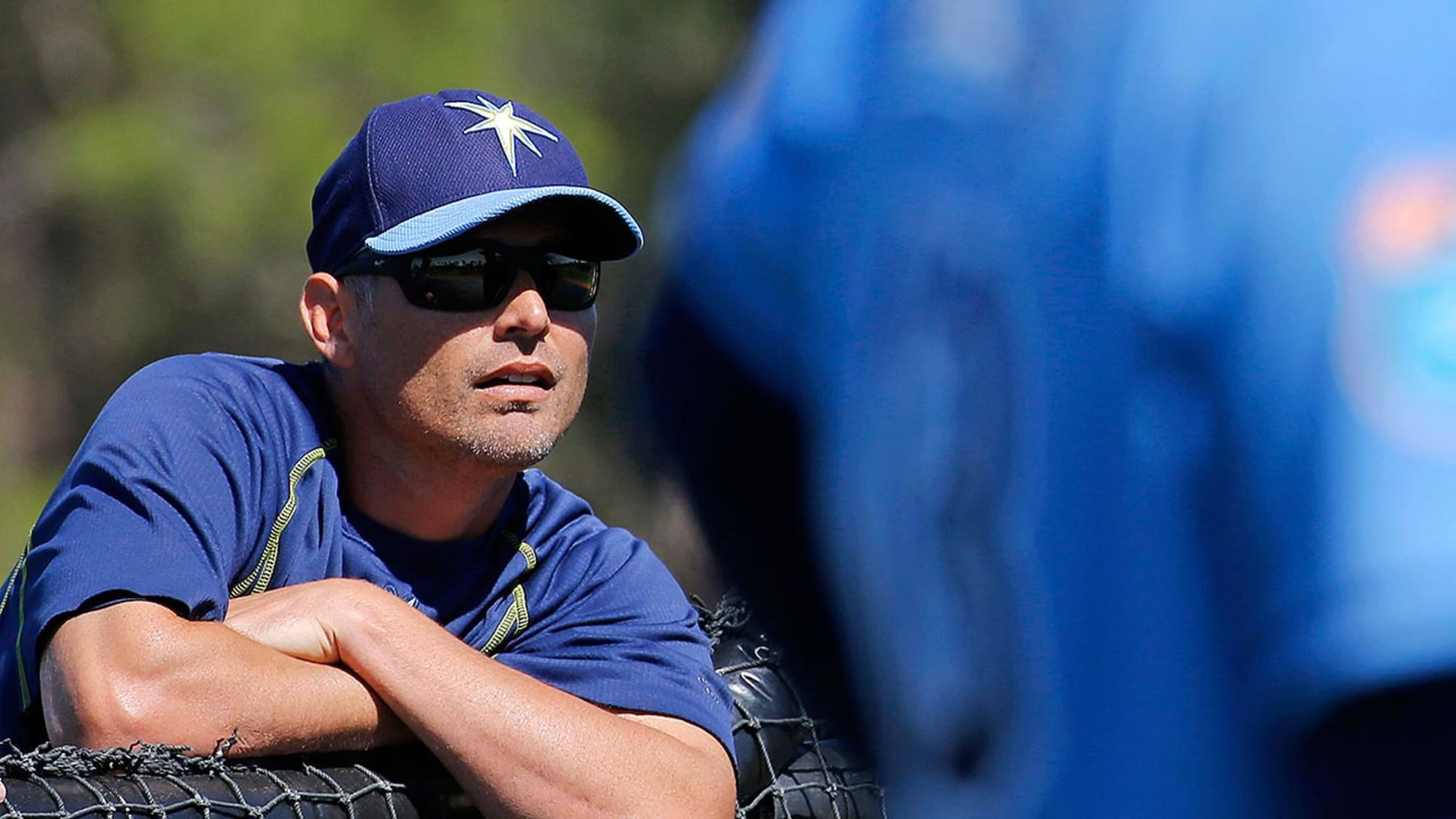 Kevin Cash says having his new starting infield get some game action together is a priority this spring. (AP)
FORT MYERS, Fla. -- Evaluations are tough to make in the spring. Players are preparing for the season, and so are the ones they are playing against.Rays manager Kevin Cash conceded as much, but he said that judging a player's defensive capabilities is one area in which evaluations can be
FORT MYERS, Fla. -- Evaluations are tough to make in the spring. Players are preparing for the season, and so are the ones they are playing against.
Rays manager Kevin Cash conceded as much, but he said that judging a player's defensive capabilities is one area in which evaluations can be fairly accurate.
"I think defense probably shows up more than anything," Cash said. "You want the pitchers getting out there working on their stuff, ultimately hitting the strike zone more times than not. Offensively, you can get tricked a little bit, depending on the competition you're facing.
Spring Training:Schedule | Tickets | Gear
"Some guys they face, they know they are good, but aren't sharp during Spring Training, which works against making any solid evaluations. Defense is something we can really get a pretty good sense of during Spring Training."
Tampa Bay has always prided itself on pitching and defense. Cash was asked what kind of defense he thinks his team will have this season.
"I think we're going to be good," Cash said. "Now granted, we're racking up some errors right now, but we're not overly concerned with that at this point. If that's going on here a week into the season, then yeah, we're going to need to address some things. But that's why it's Spring Training.
"Ideally, we want to make every play, obviously the routine play. You can't deny we haven't done that, and it's led to some big innings and some runs. But we will continue to get better at that and guys will find some more comfort. They'll continue to get their work in and guys will be fine."
The Rays' starting infield Monday against the Red Sox could be one fans will see on many nights this summer: Evan Longoria at third, Brad Miller at shortstop, Logan Forsythe at second and Logan Morrison at first.
"With Longo, Miller and Forsythe, they'll play together quite a bit this year," Cash said.
The manager allowed that getting the group to play together is a priority as Spring Training progresses.
"In past years, I'd say it's not important, other than the second baseman and the shortstop working together," Cash said. "But as much as we shift and how aggressive we are positioning, Longo's got to get a sense for Miller. And running around him. Working with him on double plays. So it's a huge factor now, for our team, because we do shift a lot."