Smith's rehab assignment postponed
Righty shut down 4-5 days due to shoulder inflammation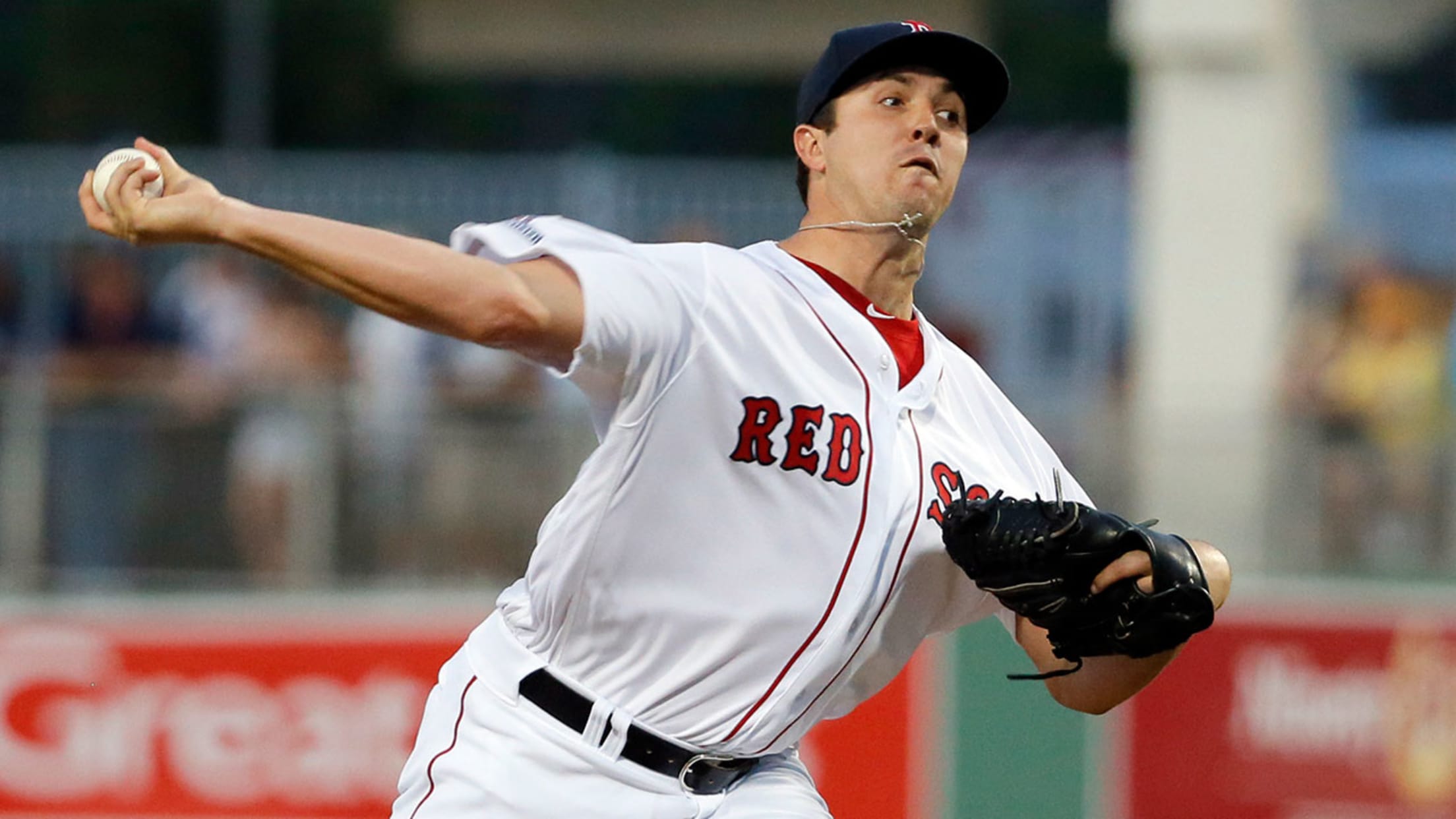 Carson Smith allowed just two hits and no runs in three appearances last season. (AP)
HOUSTON -- Carson Smith, who had Tommy John surgery last May, will not begin his Minor League rehab assignment as originally planned on Sunday due to shoulder inflammation.The Red Sox anticipated that Smith would report to Triple-A Pawtucket this weekend. The right-hander threw a simulated inning Thursday while the club
HOUSTON -- Carson Smith, who had Tommy John surgery last May, will not begin his Minor League rehab assignment as originally planned on Sunday due to shoulder inflammation.
The Red Sox anticipated that Smith would report to Triple-A Pawtucket this weekend. The right-hander threw a simulated inning Thursday while the club was in Philadelphia and then returned to Boston to be examined by team doctors on Friday.
"We're going to hold off on him going out on Sunday," Red Sox manager John Farrell said. "He's got some shoulder inflammation. He was examined today through a full battery of tests. Guys coming back from Tommy John, the long layoff and the volume, he needs a little bit of a breather right now."
Smith last appeared in a big league game on May 14, 2016, against the Astros at Fenway Park. He will not throw for four to five days, Farrell said.
"We were fully expecting and anticipating Sunday as the start of his rehab, but that's on hold right now," said Farrell.
Worth noting
• Red Sox designated hitter Hanley Ramirez didn't start for the second consecutive game due to spasms on the right side of his neck.
"Hanley's unavailable as he was unavailable last night after feeling a little bit of a pinching sensation in his neck," Farrell said. "He went through some treatment all during the game last night. He's gone through some here today as he arrived at the park."
Christian Boutwell is a reporter for MLB.com based in Houston and covered the Red Sox on Friday.