Sox's raffle proceeds go to Orlando victims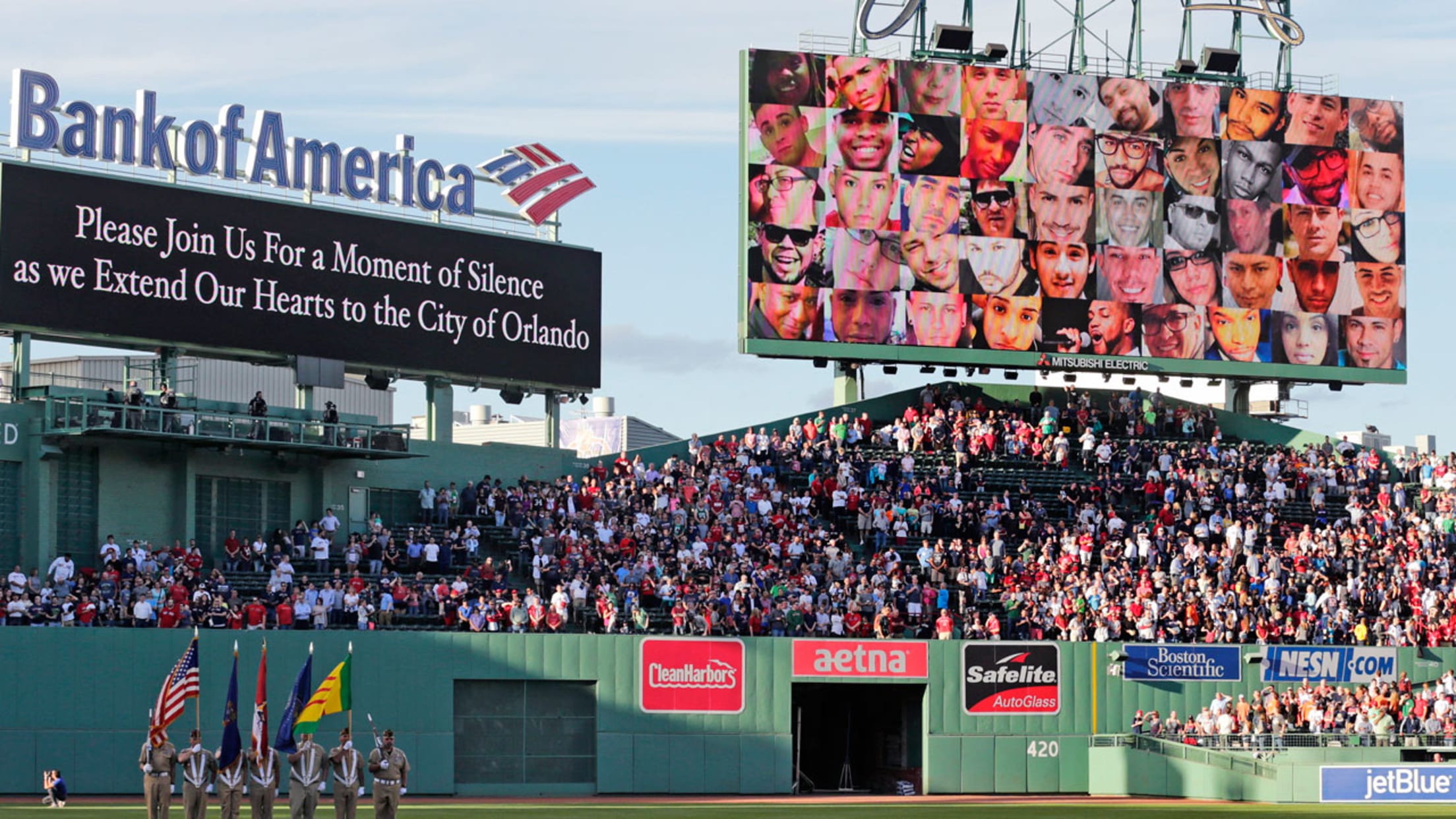 The Red Sox donated $12,189 to the Florida Disaster Fund from Tuesday's 50/50 raffle at Fenway Park. (AP) (AP)
BOSTON -- The Red Sox showed signs of support in a variety of ways around Fenway Park on Tuesday night to the victims and families of Sunday's mass shooting in Orlando, Fla.The team flew a rainbow flag above Fenway Park during the game against the Orioles and will continue to
BOSTON -- The Red Sox showed signs of support in a variety of ways around Fenway Park on Tuesday night to the victims and families of Sunday's mass shooting in Orlando, Fla.
The team flew a rainbow flag above Fenway Park during the game against the Orioles and will continue to fly the American flag in center field at half-staff.
The Red Sox also donated $12,189 to the Florida Disaster Fund from Tuesday's 50/50 raffle.
"This is not millions of dollars, but it's about the gesture. Even though it was thousands of miles away, it is a national tragedy," said Adam Grossman, Red Sox senior vice president and chief marketing officer. "From our standpoint, the small gestures in the wake of the Boston Marathon bombing we still remember quite a bit. It was more about people coming up to support us and the city. That is why we wanted to show our support."
Tonight's 50/50 raffle proceeds will be donated to help the victims & families in Orlando. https://t.co/F94aaP2Gc7 pic.twitter.com/DbFGIpIzC6

— Red Sox (@RedSox) June 14, 2016
Throughout the ballpark, over 1,000 gameday staff members could be seen wearing stickers with a rainbow-colored Red Sox logo.
Before the start of the game, a collage of the victims was shown on the video board. With an American flag draped over the Green Monster, James Hough, a crew member of the USS Constitution, then sang the national anthem.
"For us, the philanthropic and charitable parts of the organization are a top priority. It has been that way for a while," Grossman said. "We realize the unique standing that sports has in this country and also that sports at times can play a small role in the healing process and bringing together the community. We just want to do our small part for everyone that is grieving right now."
Quinn Roberts is a reporter for MLB.com.