Farrell supports rule changes for 2017 season
Manager has no problem with hastening pace of play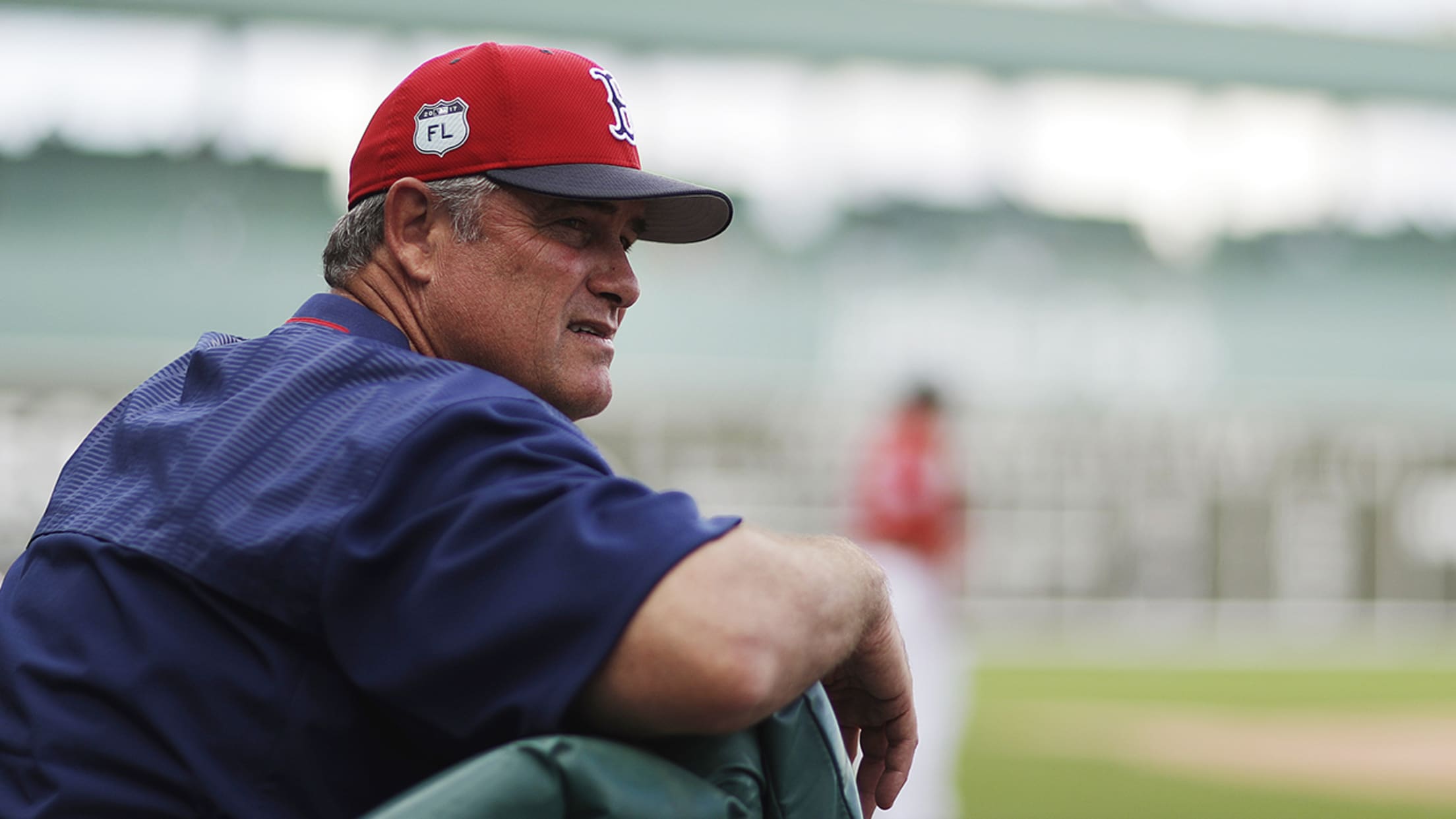 "There's been quite a bit of talk since we reported to camp that there was the potential for some changes to be made," Farrell said. "In the effort to speed things up, we're supportive of them." (AP) (David Goldman/AP)
LAKE BUENA VISTA, Fla. -- Although Red Sox manager John Farrell acknowledged growing pains with any rule changes, he said he supported the ones released by the Major League Baseball and MLB Players Association Thursday in a joint statement."I've been able to review them," Farrell said. "There's been quite a
LAKE BUENA VISTA, Fla. -- Although Red Sox manager John Farrell acknowledged growing pains with any rule changes, he said he supported the ones released by the Major League Baseball and MLB Players Association Thursday in a joint statement.
"I've been able to review them," Farrell said. "There's been quite a bit of talk since we reported to camp that there was the potential for some changes to be made. In the effort to speed things up, we're supportive of them."
The automatic grant of first base without a pitch for intentional walks was trivial to Farrell, who focused on the changes to replay for faster game times. Changes include crew-chief-initiated reviews beginning in the eighth inning instead of the seventh, a two-minute limit for replay officials to reach a decision and a 30-second window for managers to decide whether to challenge a play.
"With the replay, understanding the need or the desire to speed that up, in 30 seconds, hopefully we can come to some understanding that we can make a challenge and a correct one," he said. "Certainly we'll adjust accordingly."
Pitcher points
• Farrell said starters Thomas Pomeranz and Steven Wright threw 27 and 31 pitches, respectively, in Friday sessions.
"They came out of that fine," Farrell said. "They'll have a bullpen on Sunday. What the next step is after that remains to be seen."
• The Red Sox announced their probable pitchers for Sunday against the Braves at JetBlue Park, starting with right-hander Kyle Kendrick, the replacement for star lefty David Price, who was scratched because of left forearm discomfort. The other pitchers will be lefties Luis Ysla and Robbie Ross Jr. and righties Richard Hembree, Noe Ramirez, Brandon Workman and Kyle Martin.
Zak Kerr is a contributor to MLB.com and covered the Red Sox on Friday.