Red Sox magic number for AL East title now 1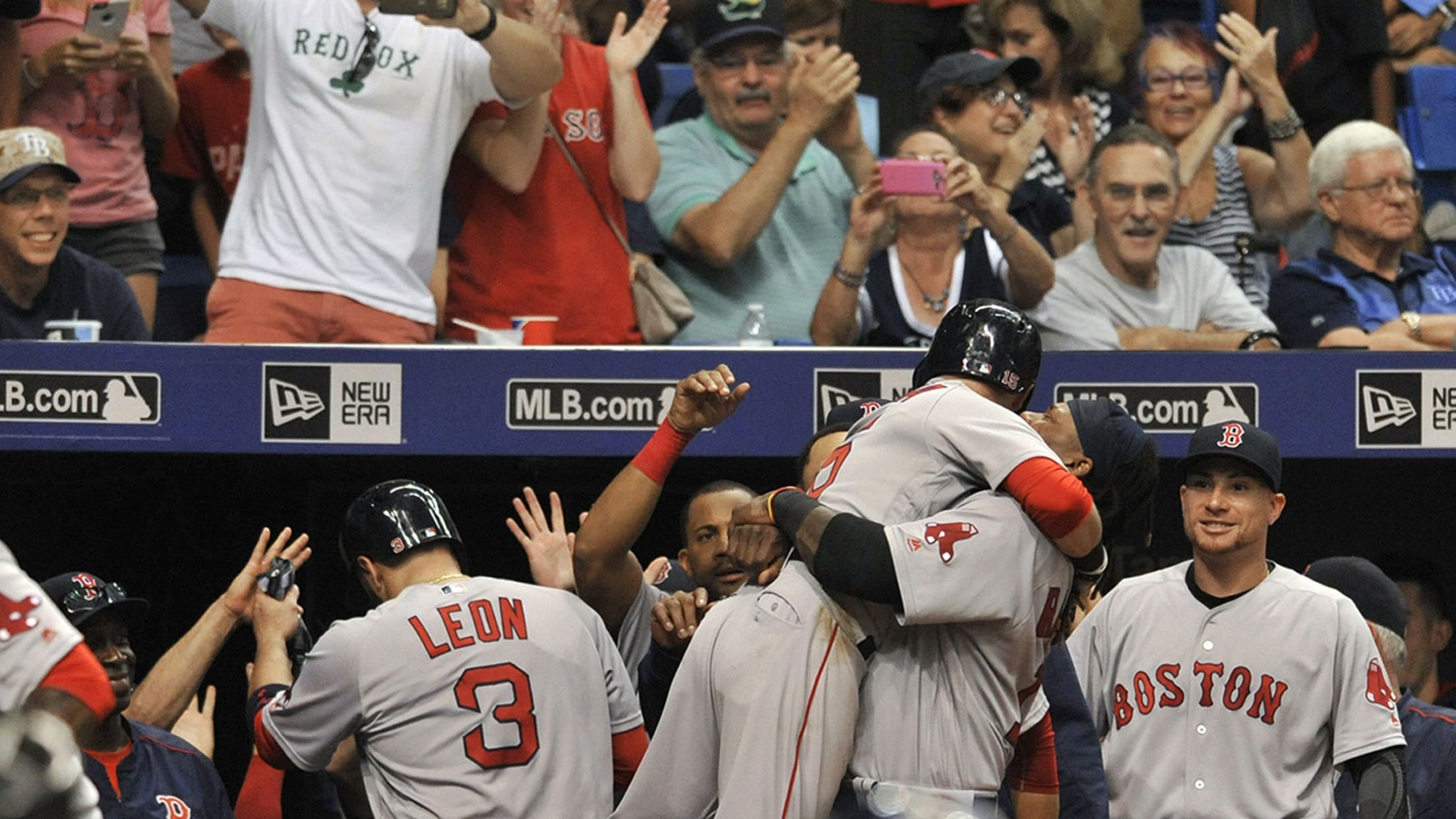 Red Sox clinched at least a tie for the AL East title on Monday. (Steve Nesius/AP)
The Red Sox got one step closer to an American League East title Monday as the Blue Jays lost, 7-5, to the Yankees at Rogers Centre. Toronto's defeat lowered Boston's magic number to one, meaning the Red Sox can finish no worse than a tie for first place in the
The Red Sox got one step closer to an American League East title Monday as the Blue Jays lost, 7-5, to the Yankees at Rogers Centre. Toronto's defeat lowered Boston's magic number to one, meaning the Red Sox can finish no worse than a tie for first place in the division.
The Red Sox have already secured a playoff berth and can now claim the East as soon as Tuesday with one more win or another Blue Jays loss.
If Boston were to lose its final six games and Toronto won out, they would play a Game 163 to determine the winner of the East. Even if the Red Sox were to lose that game, they would still advance to the AL Wild Card Game.
The Red Sox were off Monday, but return to action Tuesday, bringing an 11-game winning streak into a three-game series against the Yankees in New York. They will then conclude the regular season with three games against the Blue Jays at Fenway Park.