UConn alum Barnes enjoys surprise Huskies run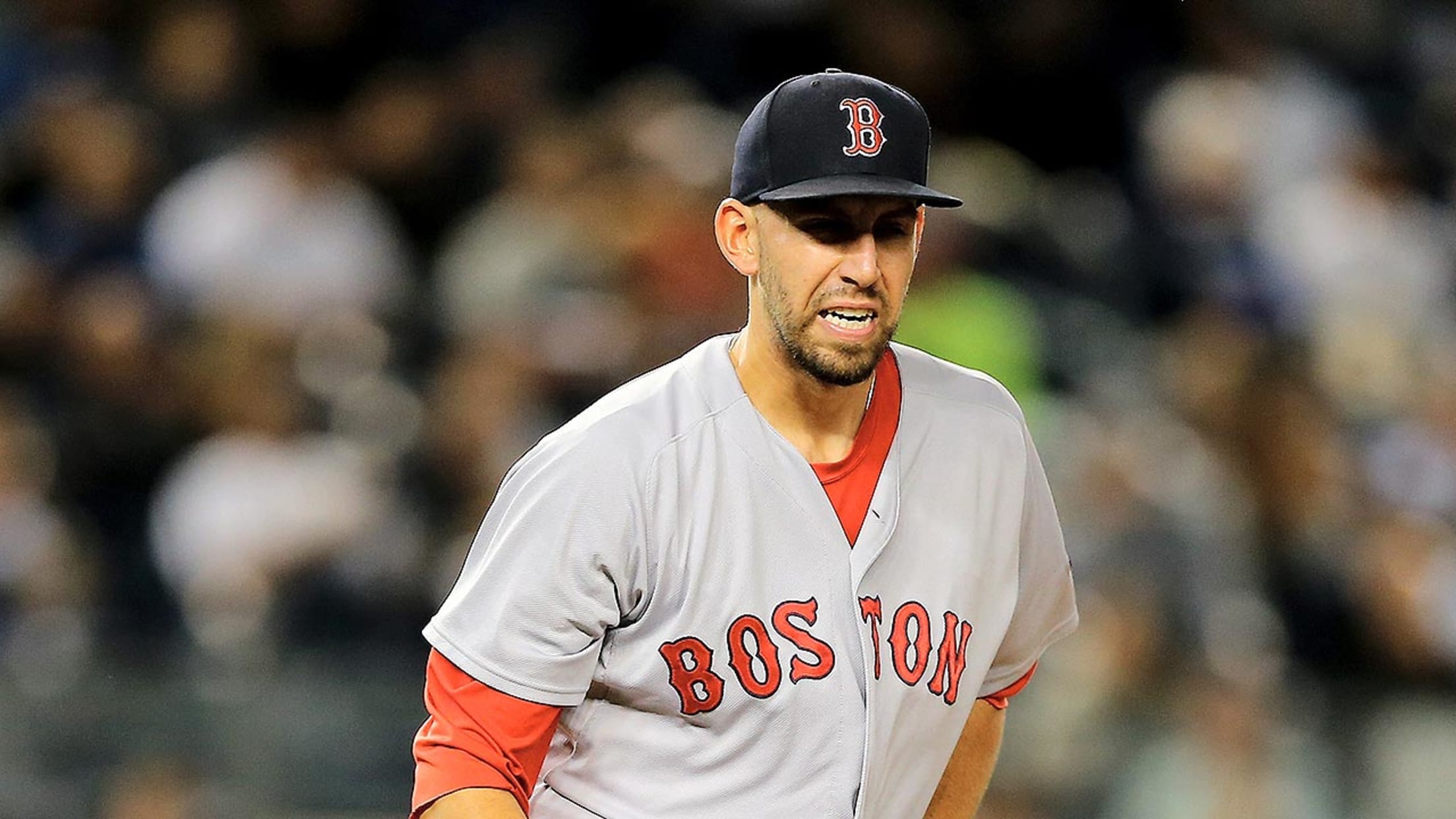 Matt Barnes played three baseball seasons at UConn after playing hoops as a teen. (Getty)
PORT CHARLOTTE, Fla. -- It wasn't your average Friday night for Matt Barnes. Glued to his television, the Red Sox right-hander jumped up and down as the Connecticut Huskies men's basketball team stormed back in a 104-97 win over the Cincinnati Bearcats.Why was Barnes running around his house in excitement?The
PORT CHARLOTTE, Fla. -- It wasn't your average Friday night for Matt Barnes. Glued to his television, the Red Sox right-hander jumped up and down as the Connecticut Huskies men's basketball team stormed back in a 104-97 win over the Cincinnati Bearcats.
Why was Barnes running around his house in excitement?
The Huskies outlasted the Bearcats in four overtimes after the team banked in a 60-foot shot at the end of the third OT.
There is no way this is happening right now. Fire me up @UConnMBB #huskies #bleedblue

— Matt Barnes (@mattbarnesRHP) March 11, 2016
"I thought we had no chance at winning that game," Barnes said. "I'm always high intensity when watching the games no matter who I'm watching it with."
Barnes attended UConn for three seasons before being selected by the Red Sox in the 2011 Draft. His brother is also a senior at the university.
The lanky right-hander also played basketball during his teen years, making him an even bigger fan of the team.
The Huskies have a history of being a sleeper team come March. No one expected the team to win an NCAA championship in 2011 as a No. 3 seed, and again in '14 as a No. 7 seed.
Friday's win appeared to secure a spot for UConn (23-10) in the NCAA Tournament, and the Huskies left no doubt by winning the American Athletic Conference championship game against Memphis on Sunday afternoon.
Barnes definitely planned to be watching.
"I think they'll make it past the first round," Barnes said without missing a beat. "Something about UConn when March hits, they elevate to another level. It wouldn't surprise me if they won the whole thing again."
Quinn Roberts is a reporter for MLB.com.