Red Sox brass to talk future role with Big Papi
Legendary slugger to join front office in tour of Dominican academy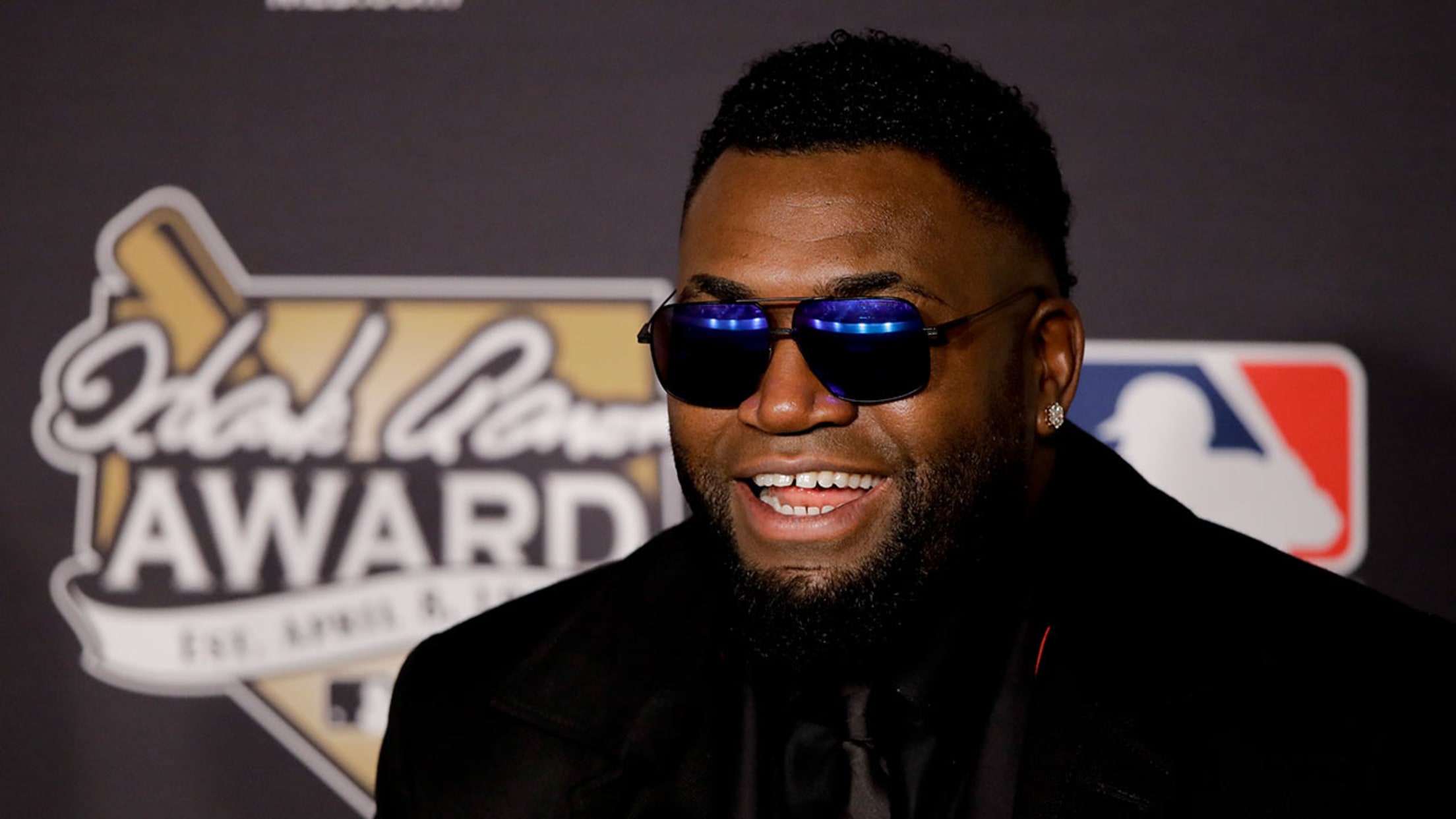 David Ortiz retired in October after a 20-year MLB career. (AP)
MASHANTUCKET, Conn. -- When the Red Sox meet with David Ortiz next week to tour their academy in the Dominican Republic, they will also talk to the retired slugger about his potential role going forward with the club.Despite some of the playful chatter that has developed on social media in
MASHANTUCKET, Conn. -- When the Red Sox meet with David Ortiz next week to tour their academy in the Dominican Republic, they will also talk to the retired slugger about his potential role going forward with the club.
Despite some of the playful chatter that has developed on social media in recent weeks, designated hitter doesn't figure to be part of that discussion.
"That's something on the agenda," said Red Sox president Sam Kennedy from the team's Winter Weekend on Saturday. "We're going to talk about what he may or may not want to do."
Ortiz could end in a hybrid role where he works with young players and serves as an ambassador for the organization on multiple fronts.
Red Sox chairman Tom Werner, Kennedy and president of baseball operations Dave Dombrowski will be part of the delegation that spends time with Big Papi next week.
"He's a good guy to go to the Dominican with. We thought it would be great to catch up," said Kennedy. "We haven't seen him since before the holidays. We're just going to get together and tour around a little bit."
All along, the Red Sox have told Ortiz there's a job waiting for him.
"He did say after the season, 'Let's just talk in January.' He was so overwhelmed and tired," said Kennedy. "It's a good time to start that conversation. I know he has a lot of plans -- broadcasting, a lot of businesses he's involved with. We'll see what he's up to, but we really hope to cement something so he's part of the organization."
Given Papi's passion for the game, it's widely expected he'll remain a frequent presence around the Red Sox and baseball at large.
"He's got such charisma and energy," said Kennedy. "I truly don't know what is on his mind. He'll obviously be good at whatever he decides to do. But I would hope that we could create a role where he has influence in the baseball operations side and influence in marketing as an ambassador.
"With a lot of our alums we've found, the thing they enjoy the most is working with young players. Pedro [Martinez] is a perfect example of that. So we'll see what he's interested in doing, but I have heard him talk about broadcasting in the past, and I think he'd be great if he decides to do it."