Bullpen falters again despite shakeup
Reds lose late lead before falling to Indians in 12 innings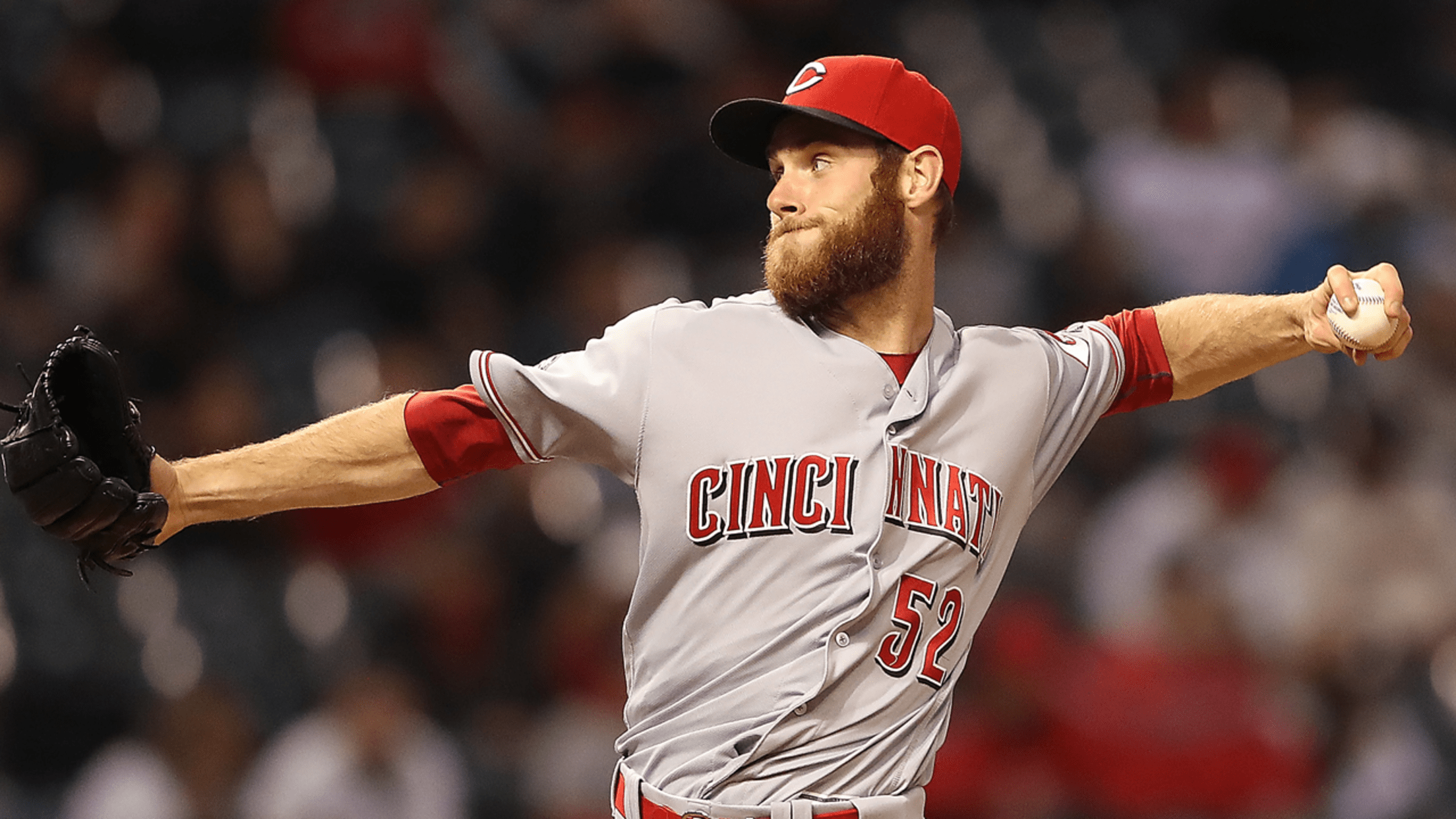 Tony Cingrani allowed a game-tying HR to Rajai Davis in the Reds' loss to the Indians on Wednesday. (Getty Images) (Getty Images)
CINCINNATI -- It was literally too soon for Bryan Price to think about watching it again. The Reds manager has certainly seen this movie before. Maybe there have been different people at times playing the key roles, but they often get the same outcome.Price wasn't ready to view the Keyvius
CINCINNATI -- It was literally too soon for Bryan Price to think about watching it again. The Reds manager has certainly seen this movie before. Maybe there have been different people at times playing the key roles, but they often get the same outcome.
Price wasn't ready to view the Keyvius Sampson pitch in the top of the 12th inning that Francisco Lindor hit for the game-deciding homer in an 8-7 Reds loss to the Indians.
"I don't go back and watch those pitches again, there's no reason to relive it right now when it's fresh. [I might] tear a TV down or say some terrible things. I don't want to do that," Price said.
This could have been a nice night for the Reds in multiple ways. They came back from a 4-1 deficit and aided by three home runs -- including a pair by Jay Bruce -- carried a 7-5 lead into the ninth.
It wasn't a Reds' bullpen-proof type of lead, however. Not for a group that has a Major League-worst 6.43 ERA while also leading in walks and home runs allowed.
Walks and homers are exactly what did Cincinnati in, again.
Along with Sampson, Jumbo Diaz was called up from Triple-A Louisville as reinforcements for a taxed bullpen after pitching well. Diaz gave up back-to-back one-out walks that led to a run in the seventh. In the ninth, with the two-run Cincinnati lead, Tony Cingrani blew the save by issuing a one-out walk and then a two-run homer to Rajai Davis that sent the game to extras.
Mixed in the evening were good scoreless performances from Ross Ohlendorf, JC Ramirez and Caleb Cotham. In the 12th, it was up to Sampson. He threw six-straight fastballs to Lindor, who hit the last 93 mph pitch over the middle of the plate to center field.
It was the league-leading 10th homer for the bullpen against the first batter faced.
"Keyvius had really good stuff, that's as good as I've -- really from a stuff perspective -- seen him throw and he was in the strike zone," Price said. "He got painted into a corner with the 3-2 pitch and went out over the plate and Lindor has hurt us this series."
How hard is it for the Reds to protect leads? They also lead the Majors with 99 runs allowed after the seventh inning, with 28 of the bullpen's league-high 33 homers allowed coming in that critical part of games. The bullpen also has taken the losing decision in 12 of the Reds' 25 losses this season.
"You know what? It's been a rough first 40 [games]," Price said of his 15-25 club. "It won't be like this all season, but it's been a rough first 40. There have been some great moments and doing some neat things with some of the guys. Then there are some components that aren't working as well. It will get better, but when you're in it, it's miserable and we all feel it. Guys are out there grinding it out but it hasn't been a lot of fun."