Reds' RBI Senior Spotlight: TJ Moorman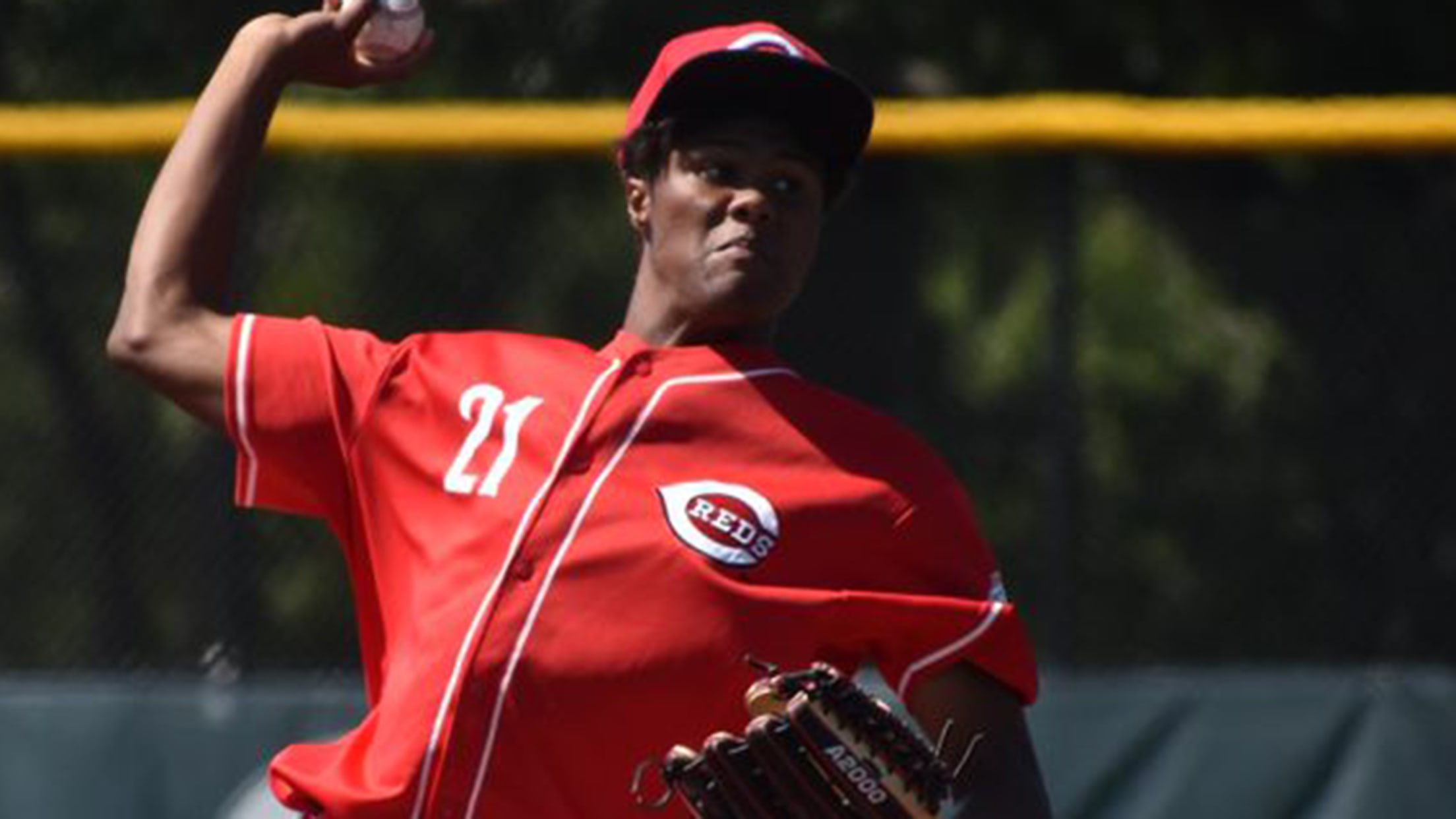 With the COVID-19 outbreak forcing the cancellation of all high school spring sports, local seniors were forced to deal with the abrupt reality that their prep careers were over. A group of these student-athletes were members of the Cincinnati Reds RBI program, and many were also regulars at the P&G
With the COVID-19 outbreak forcing the cancellation of all high school spring sports, local seniors were forced to deal with the abrupt reality that their prep careers were over. A group of these student-athletes were members of the Cincinnati Reds RBI program, and many were also regulars at the P&G MLB Cincinnati Reds Youth Academy over the years. With our Senior Spotlight Series, the Reds want to recognize these players for their efforts and wish them well in their future endeavors, both on and off the field.
For Cincinnati Country Day graduate TJ Moorman, the virus outbreak prior to his senior season beginning marked the end of his baseball career. But as he gears up for West Virginia University, he looks back on his baseball journey with pride and eagerly awaits the next phase of his life.
Baseball has been a part of Moorman's life for as long as he can remember. He started playing T-ball as a youngster with Hamilton Fairfield Little League and stuck with the sport as he headed to CCD. But it was at the high school level when Moorman faced a crossroad.
"I considered quitting after my freshman year because my previous team was not as serious about the game as I was, and I eventually lost the love for the game," Moorman said.
Thankfully, Moorman's high school coach convinced him to give it another shot, so he got in touch with Cincinnati Reds RBI to give it another chance. It turned out to be the right choice.
"When I started playing at RBI, it sparked that love for the game that I needed," Moorman said. "My first game with the RBI Reds is something I will not forget, because it brought back my love for the game. Everyone was welcoming, and it wasn't difficult to make friends very fast."
In addition to the competition level, there was another aspect of RBI that appealed to Moorman and offered something he hadn't experienced in his baseball career. The Reds Youth Academy allowed Moorman to play alongside some teammates who looked like him.
This is an aspect of playing baseball and softball that many people probably take for granted, but it's a legitimate reality Moorman and many other aspiring ballplayers in the Black community face. Thankfully, Moorman never felt mistreated playing ball as he grew up. He was always one of the most athletic kids on all of his teams, so he felt like he earned respect from his teammates.
At the Academy, everything meshed. He knew he had chosen the right place to give baseball a second chance.
"Before RBI, I played with only one kid my same color, but that was back when I was in coach pitch," Moorman said. "I enjoyed meeting people my skin color who also had an interest in the game of baseball. The Academy was kind of like family. Every team supported the other and even cheered as they watched another RBI team play. The Academy does a great job of creating a community that everyone is welcomed in."
Moorman fit in right away, and his three years with RBI yielded nothing but positive experiences on and off the field. Connecting with his teammates when they had downtime during out-of-town tournaments is what he enjoyed most, such as when they all got together and played "MLB The Show" at the RBI Regional tournament.
But with those days playing baseball and spending time with teammates now in the rearview mirror, Moorman has his sights set on his future, which starts in Morgantown. Moorman aspires to be an A&R (Artists & Repertoire) rep in the music industry. That role typically consists of finding and signing talent, overseeing recordings, and helping with the marketing and promotional side.
"My desire to be in A&R started when my father told me the business side always makes more money," he said. "I also love listening to music and have a good ear for new music. I also would like to start my own business and maybe even my own record label."
This career path is a big reason why Moorman decided to become a Mountaineer. West Virginia offers a Music Industry program, so he can learn the business and pursue his dream profession. For this and other reasons, West Virginia was the perfect fit.
"A huge factor for me was finding a college that offers a major in Music Industry, which was a hard find, because not a lot of colleges have that," he said. "Another factor was the size and sports, because I am looking forward to tailgates and hanging out with friends on game days."