Davis makes final tuneup, Duvall gets 2 hits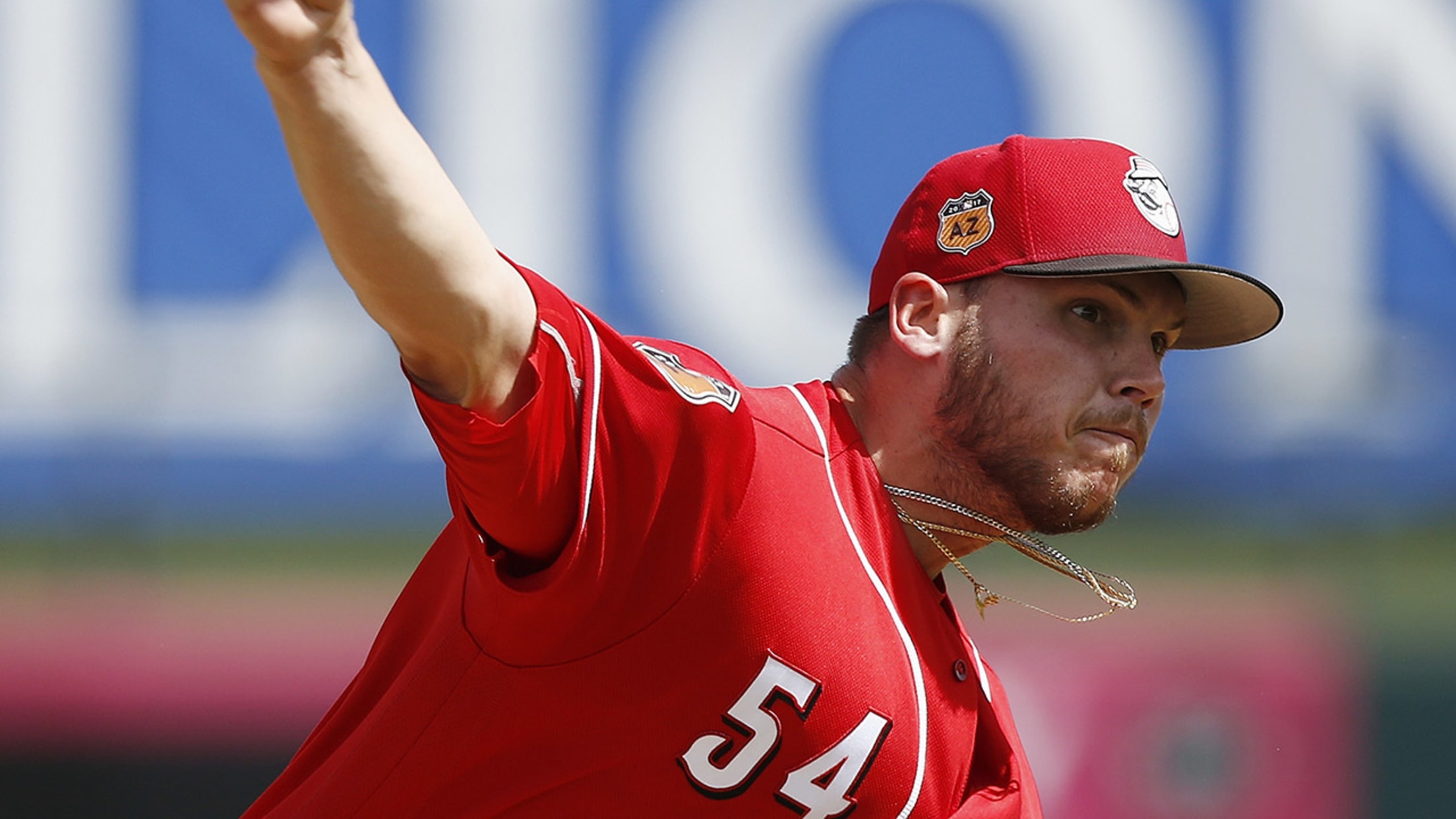 "I was fighting fastball command today," Rookie Davis said. "I would've loved to go into it really crisp. But, it just means there's more work to be done in the bullpen." (AP) (Ross D. Franklin/AP)
LOUISVILLE, Ky. -- Reds right-hander Rookie Davis made his final tuneup for his Major League debut and Adam Duvall went 2-for-2 with a double in front of his hometown fans as the Cincinnati Reds and their Triple-A affiliate Louisville Bats played to a 1-1 tie Friday night at Slugger Field.Reds
LOUISVILLE, Ky. -- Reds right-hander Rookie Davis made his final tuneup for his Major League debut and Adam Duvall went 2-for-2 with a double in front of his hometown fans as the Cincinnati Reds and their Triple-A affiliate Louisville Bats played to a 1-1 tie Friday night at Slugger Field.
Reds right-hander Raisel Iglesias pitched one inning with a strikeout in his first action since March 14.
Aristides Aquino hit a solo home run in the second inning for the Bats.
Davis pitched three innings, allowing one earned run and three hits with two walks, two strikeouts and a hit batsman.
"I was fighting fastball command today," Davis said. "I would've loved to go into it really crisp. But, it just means there's more work to be done in the bullpen."
The Reds scored first on Friday.
Billy Hamilton singled to left field in the first then scored from second on Joey Votto's single to center for the game's first run.
Aquino showed his opposite-field power in the next inning when he drove a 2-2 pitch from Davis into the seats just inside the right-field foul pole to tie the score at 1-1.
Right-hander Tyler Mahle started for the Bats, going five innings and allowing one run and seven hits with a walk and three strikeouts over 87 pitches.
Davis will make his big-league debut against the Phillies on Thursday.
"It's been a roller-coaster, finding out that I've got the third game and I have to pitch tonight," Davis said. "I'll just stay with my preparation. It's another start. That's how I'm going forth with it. I'm trying to stay as level-headed as possible. The days leading up to it, I'll probably stay off social media a little bit just to give myself a break from it."
Even though the Reds broke camp in Arizona on Wednesday, their work to get ready for Monday's season opener against the Philadelphia Phillies is hardly done. Cincinnati plays its final exhibition game Saturday afternoon at Fifth Third Field in Dayton, facing a Futures Team comprised of top Minor League prospects.
"These games are extremely important," manager Bryan Price said, prior to Friday's game. "We had the mandatory day off [Thursday] so there was no baseball activity. We have another day off before Opening Day; it will be a workout day [Sunday]. So, today and tomorrow are extremely important. Even if it's only a couple at-bats, it's important that these guys stay on top of what they're doing."
Jeff Walner is a contributor to MLB.com and covered the Reds on Friday.