Reds to face Giants as spring games begin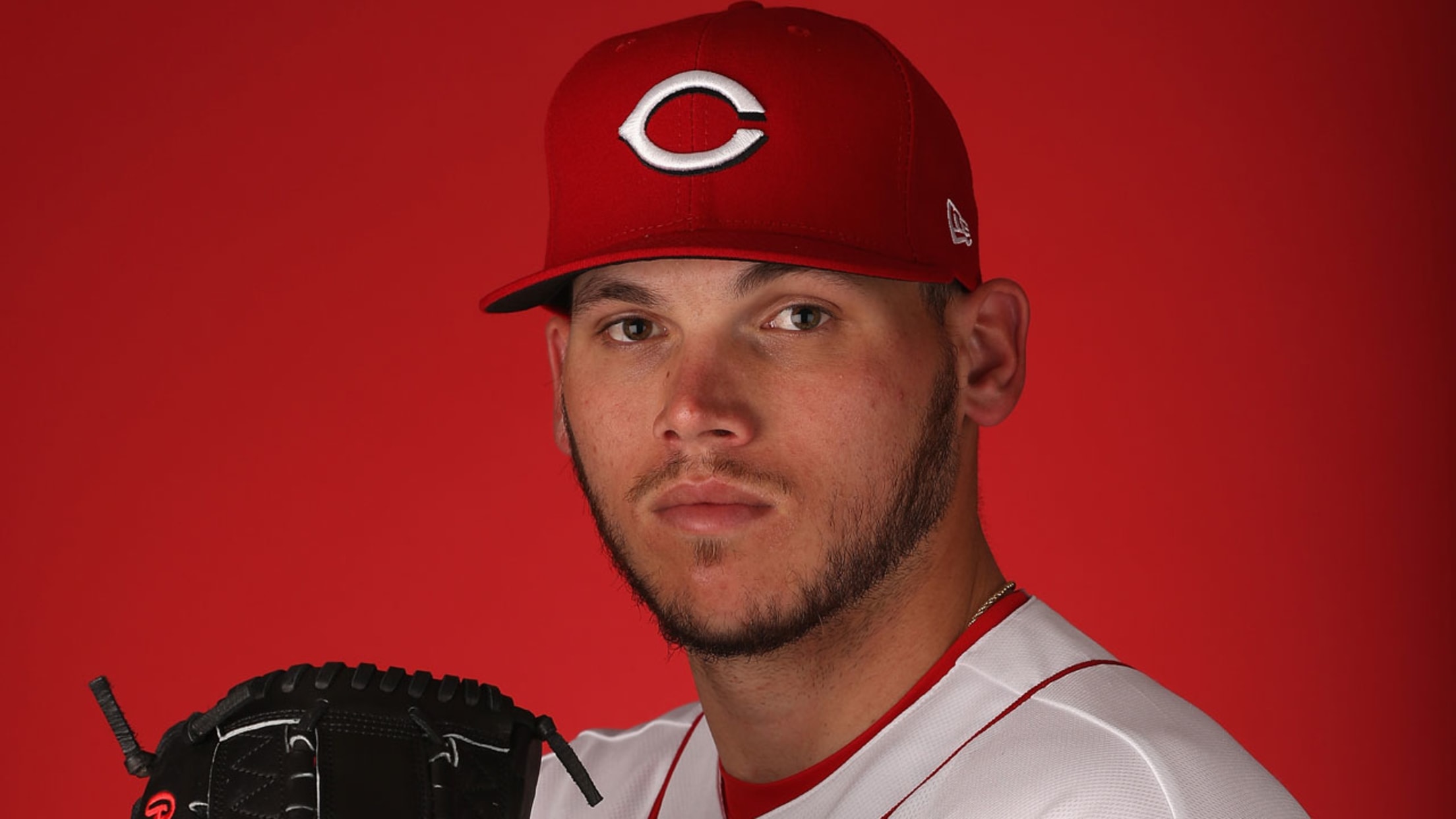 Reds prospect Rookie Davis is scheduled to start the spring opener. (Getty)
GOODYEAR, Ariz. -- Following a winter full of workouts and a nearly two weeks of Spring Training, right fielder Scott Schebler is ready for the games to begin. Cactus League play for the Reds starts on Friday (3:05 p.m. ET live on Gameday Audio) against the Giants in Scottsdale."That's kind
GOODYEAR, Ariz. -- Following a winter full of workouts and a nearly two weeks of Spring Training, right fielder Scott Schebler is ready for the games to begin. Cactus League play for the Reds starts on Friday (3:05 p.m. ET live on Gameday Audio) against the Giants in Scottsdale.
"That's kind of where you find out if what you've been doing in the offseason is going to work kind of a deal," Schebler said. "Getting those everyday at-bats and figuring out if what you did in the offseason is going to play out or not. The only way you can do that is with live pitching."
• Spring Training:Information | Tickets | Schedule
Reds pitching prospect Rookie Davis is scheduled to start the opener against Giants ace Madison Bumgarner.
Manager Bryan Price plans to mix in some of his regulars in the early games, but some players will be missing. For example, shortstop Zack Cozart and catcher Devin Mesoraco will be introduced to game action slowly because they are coming off of injuries from 2016.
Friday #reds starting lineup vs SF for Cactus League opener pic.twitter.com/ohJeVoV5J1

— Mark Sheldon (@m_sheldon) February 23, 2017
Cozart will likely start playing on Monday, but Mesoraco did not have a timetable after having hip and shoulder surgeries last year.
"I have a sense, but it's probably not worth talking about because it sets a time line," Price said. "I'd rather not do that. We're probably several days from talking about it."
"Probably more on an every other day basis as we begin," Price said of using his regular eight. "We still have to have a representative team. We don't have a lot of representative representatives, if you know what I mean, that people recognize. We can't have [Joey Votto] and [Billy Hamilton] out there every day, so I'll divide it up with three or four of them in there each day."
The Reds have some roster questions to sort out with two open spots in the rotation, a few bullpen spots and four spots on the bench. The answers should gradually come, in large part because of performances on the field this spring.