Reds sign Delabar to Minor League deal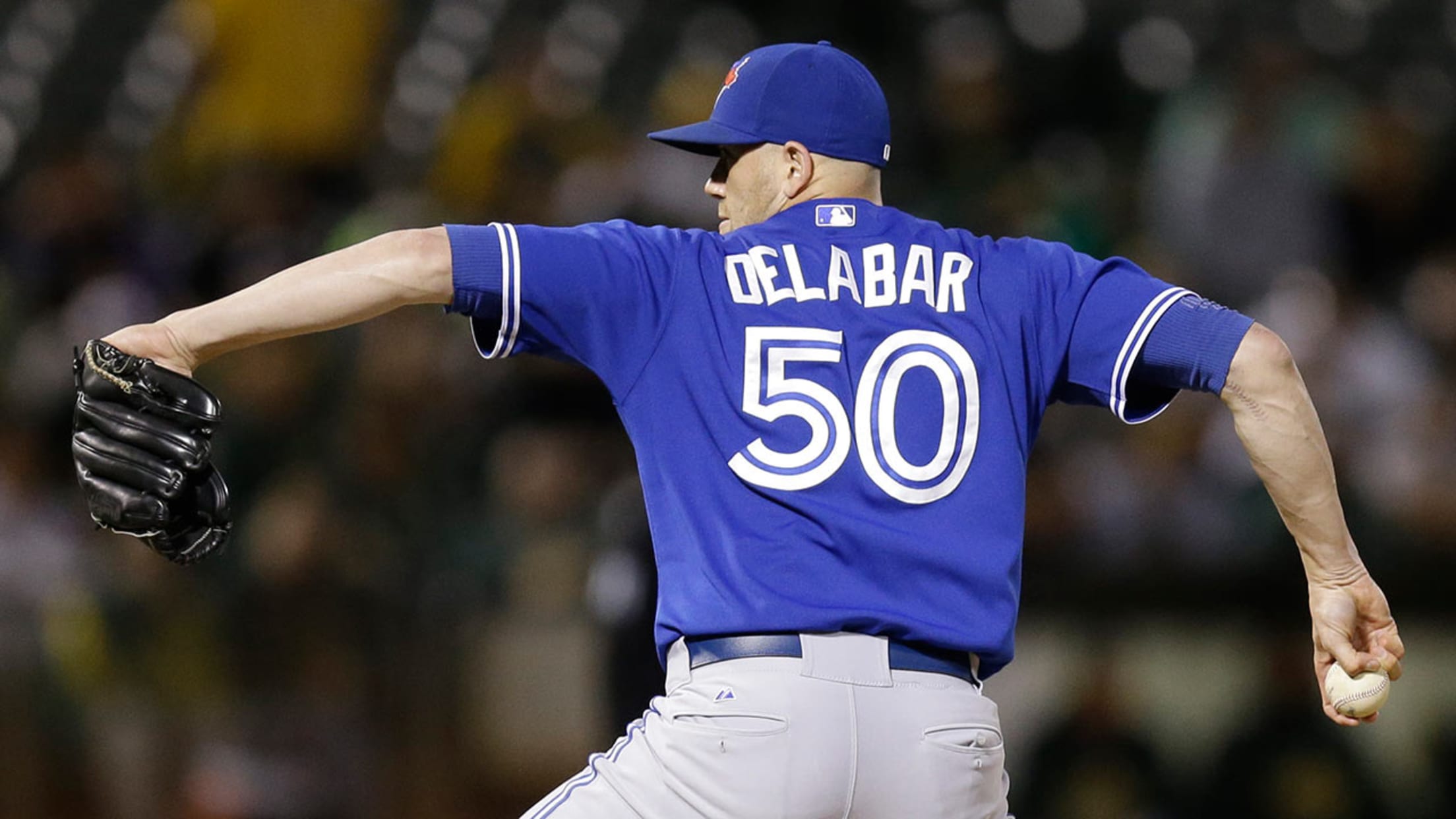 Steve Delabar posted a 2.35 ERA through eight appearances with the Blue Jays this spring. (AP)
CINCINNATI -- The Reds made another move just ahead of the regular season on Saturday when the club announced the signing of veteran reliever Steve Delabar to a Minor League contract. Delabar, 32, was released by the Blue Jays on Tuesday.Since March 17, the Reds have added four veteran pitchers
CINCINNATI -- The Reds made another move just ahead of the regular season on Saturday when the club announced the signing of veteran reliever Steve Delabar to a Minor League contract. Delabar, 32, was released by the Blue Jays on Tuesday.
Since March 17, the Reds have added four veteran pitchers including Alfredo Simon, Ross Ohlendorf while claiming Dan Straily off waivers on Friday.
Delabar, who pitched for the nearby Florence (Ky.) Freedom in independent ball before making it to the Major Leagues in 2011, auditioned for the Reds by throwing off a mound for the club in Indianapolis on Saturday before their 13-6 win over the Pirates.
In eight games this spring for Toronto, Delabar had a 2.35 ERA. He has not been the same pitcher since a breakout All-Star 2013 season when he had a 3.22 ERA and a 12.6 strikeouts-per-nine innings ratio over 55 appearances
In 2015, Delabar recorded a 5.22 ERA in 31 games for the Blue Jays while averaging 9.2 strikeouts per nine innings.
Cincinnati has yet to set its 25-man roster ahead of Monday's opener vs. the Phillies (4:10 p.m. ET). The club should provide some more clarity on Sunday, when it's scheduled to hold a workout at Great American Ball Park.