'Nothing will ever diminish' Fernandez's bond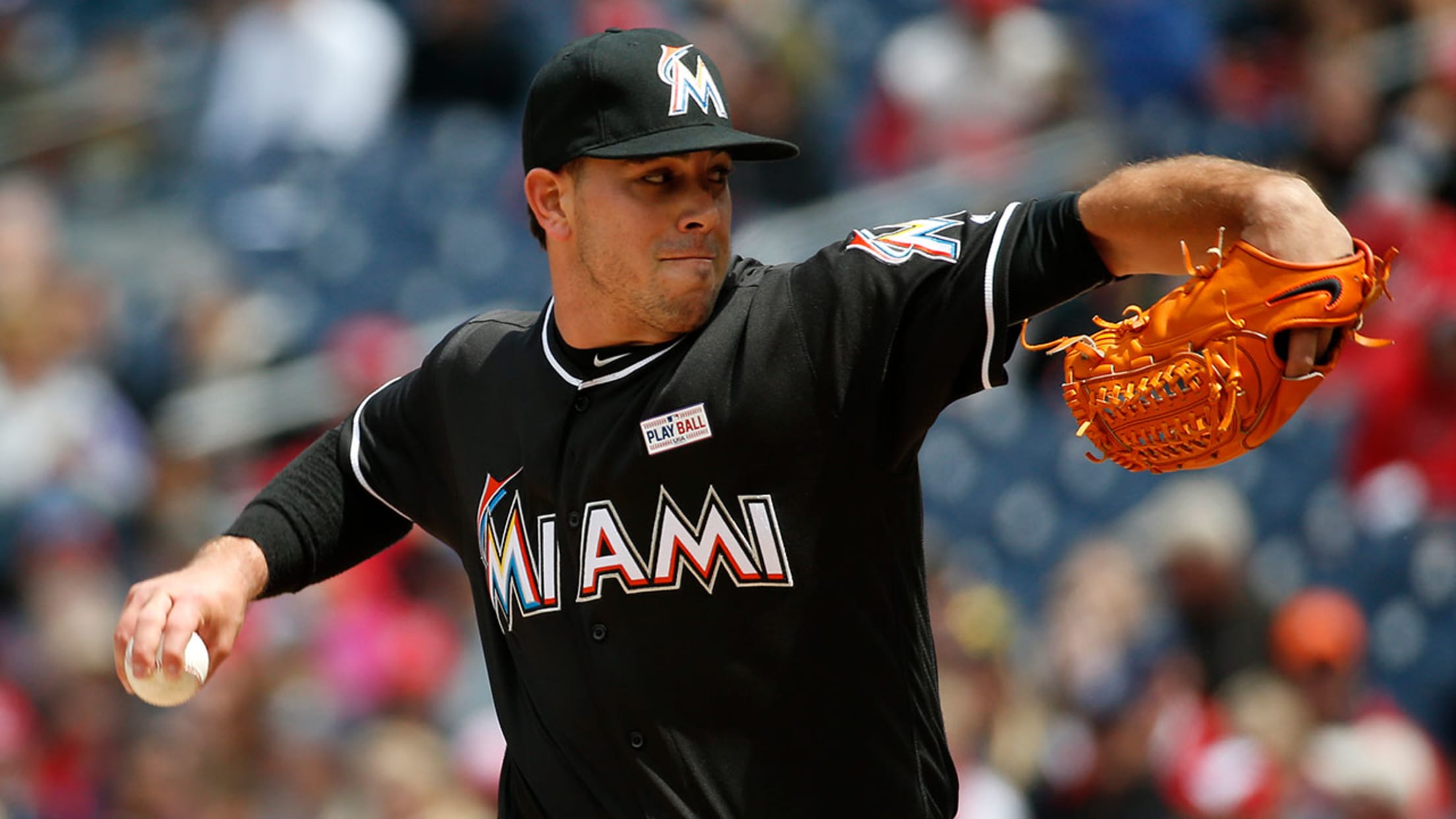 In honor of Jose Fernandez, the Marlins are wearing a No. 16 patch this season. (AP)
JUPITER, Fla. -- Jose Fernandez, who died in a boating accident on Sept. 25, was piloting the vessel when it crashed into a jetty off Miami Beach, according to a report released on Thursday by the Florida Fish and Wildlife Commission.The report concluded that Fernandez was traveling at more than
JUPITER, Fla. -- Jose Fernandez, who died in a boating accident on Sept. 25, was piloting the vessel when it crashed into a jetty off Miami Beach, according to a report released on Thursday by the Florida Fish and Wildlife Commission.
The report concluded that Fernandez was traveling at more than 65 mph at the time of the accident.
"No matter what the report has concluded, nothing will ever diminish Jose's everlasting positive connection with Miami and the Miami Marlins," Marlins president David Samson said in a statement. "Nor can it lessen the love and passion he felt for his family, friends, teammates and all of his fans in South Florida and around the world."
Fernandez, 24, was a two-time All-Star with the Marlins. Emilio Jesus Macias, 27, and Eduardo Rivero, 25, also perished in the accident.
One of the most beloved players in Marlins history, Fernandez won the National League Rookie of the Year Award and was an NL All-Star in 2013, and he was an All-Star again in '16.
In honor of Fernandez, the Marlins are wearing No. 16 patches on front of their jerseys this year.