Source: Hoskins signs with agent Boras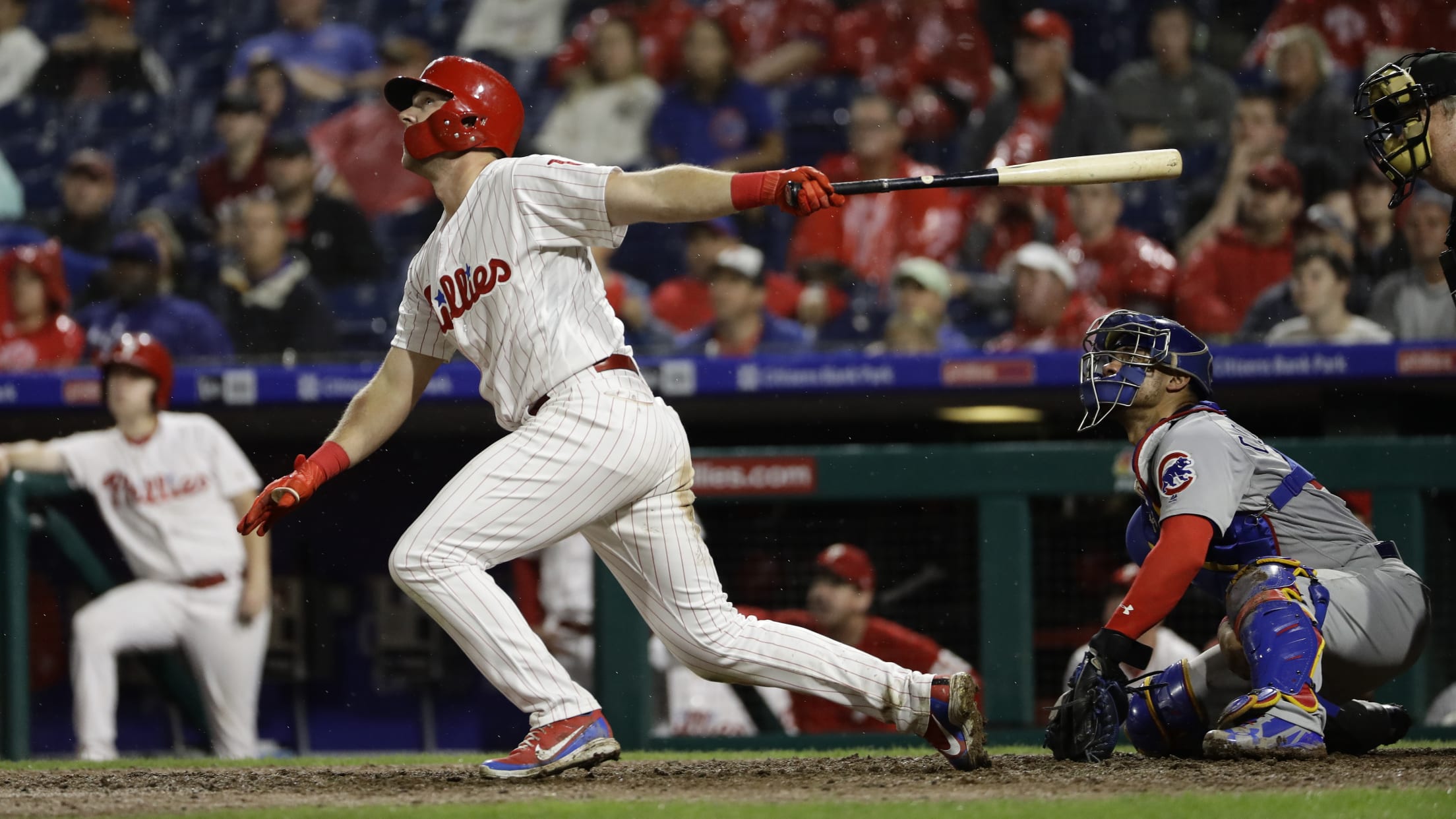 Philadelphia Phillies' Rhys Hoskins in action during a baseball game against the Chicago Cubs, Friday, Aug. 31, 2018, in Philadelphia. (AP Photo/Matt Slocum) (Matt Slocum/AP)
PHILADELPHIA -- Rhys Hoskins is arguably the Phillies' biggest star and the most marketable player on a rising young team.His new agent should help him make a lot of money someday. A source confirmed an NBC Philly report that Hoskins has signed with powerhouse agent Scott Boras, who represents some
PHILADELPHIA -- Rhys Hoskins is arguably the Phillies' biggest star and the most marketable player on a rising young team.
His new agent should help him make a lot of money someday. A source confirmed an NBC Philly report that Hoskins has signed with powerhouse agent Scott Boras, who represents some of the biggest stars in the game.
Legacy Agency previously represented Hoskins.
The news should not have an immediate impact on the Phillies because Hoskins is not eligible for salary arbitration until after the 2020 season and will not be eligible for free agency until after '23. But in the short term, maybe the signing could help the Phillies.
Superstar slugger Bryce Harper will become a free agent after the 2018 season. He also is represented by Boras. Maybe Hoskins and teammate Jacob Arrieta, Nick Williams and Vince Velasquez, whom Boras also represents, can make a sales pitch to Harper in the offseason. Harper and Hoskins chatted on the infield at Citizens Bank Park last week, when a game had to be postponed because of wet grounds.