Renteria hopes White Sox embrace spoiler role
Moncada misses second straight game, but skipper says injury not serious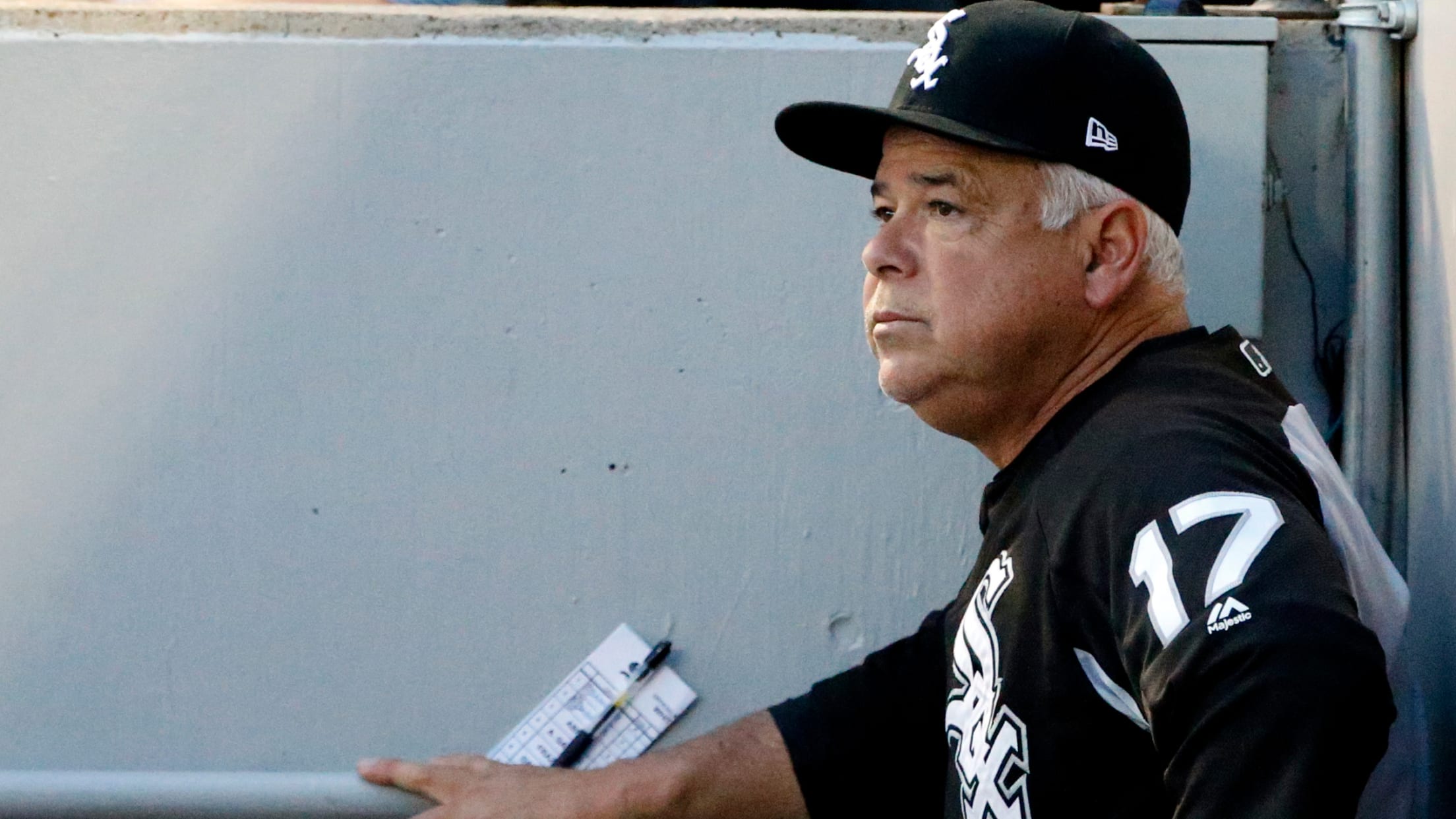 White Sox general manager Rick Hahn said manager Rick Renteria is the right guy for the job, as the team goes through a rebuilding process. (AP)
ARLINGTON -- The White Sox begin a stretch where they'll play 18 of their next 21 games at home with Monday's doubleheader against the Twins at Guaranteed Rate Field. They also play eight against the Twins and three against the Rays in their next 14, giving them a chance to
ARLINGTON -- The White Sox begin a stretch where they'll play 18 of their next 21 games at home with Monday's doubleheader against the Twins at Guaranteed Rate Field. They also play eight against the Twins and three against the Rays in their next 14, giving them a chance to play spoiler in the race for the second American League Wild Card spot.
"If you need to use that as a motivation, you use it as a motivation," White Sox manager Rick Renteria said. "Our motivation should always be simply we go out there to play a really good, clean baseball game and give ourselves a chance to come out on top. The results in and of themselves are results.
"There are consequences of good or bad actions in terms of winning or losing. Sometimes two good clubs play each other. One has to win, one has to lose. You try to be the one that makes the least amount of mistakes and see if you can come out on top."
While the White Sox could have an influence on the AL postseason race, their biggest concern even at the big league level remains player development in the rebuild.
"Honestly, as clubs continue to transition with younger and younger players, and you are trying to maintain rosters that are going to be fluid because you are trying to maximize everybody that you have, there's always going to be a lot of teaching going on at the Major League level," Renteria said. "It doesn't stop.
"Believe it or not, even veteran players learn things that they might not have understood previous. They become a little better."
Moncada out, but available
Yoan Moncada missed a second straight game on Sunday with right shin splints, but Renteria said he was available Sunday and should be ready for Monday's doubleheader.
"We're just keeping him out to see if we can calm that shin splint a little bit," Renteria said. "We have a doubleheader tomorrow, so I'm hoping it will be enough to carry him through what is going to be a pretty trying week this week, a lot of games."
Delmonico moves to first
All of Nicky Delmonico's Major League action had taken place either in left field or at designated hitter until he started at first base for Sunday's series finale against Texas. Delmonico has made his presence known with the bat, but he certainly is not considered a prospect without a position.
"He's athletic enough to play a lot of different places, whether it's first base, whether it's third base, whether it's the outfield," White Sox assistant general manager Buddy Bell said. "He's a really good first baseman.
"But I like him at third, and I think eventually he's going to be a really good defensive third baseman. He has some errors in Charlotte, but a lot of those were throwing because of his feet. [Triple-A Charlotte manager Mark Grudzielanek] cleaned him up a little bit, but I don't think there's any question that there's a position for him. He's not going to be a DH."