Future of MLB on display at Aaron Invitational
Manfred 'tremendously encouraged' by visit to high school event
VERO BEACH, Fla. -- Catcher Chase Call had a message for Commissioner Rob Manfred, who's visiting the Hank Aaron Invitational to speak with him and the other players set to impact his league soon. After Manfred autographed his jersey and they posed for a picture, Call said, "Hopefully it's not
VERO BEACH, Fla. -- Catcher Chase Call had a message for Commissioner Rob Manfred, who's visiting the Hank Aaron Invitational to speak with him and the other players set to impact his league soon.
After Manfred autographed his jersey and they posed for a picture, Call said, "Hopefully it's not the last picture I take with you."
Call, a junior from Porter Ranch, Calif., was presumably joking about the MLB Draft, where a handful of the top picks grace MLB Network's Studio 42 stage every June to shake the Commissioner's hand.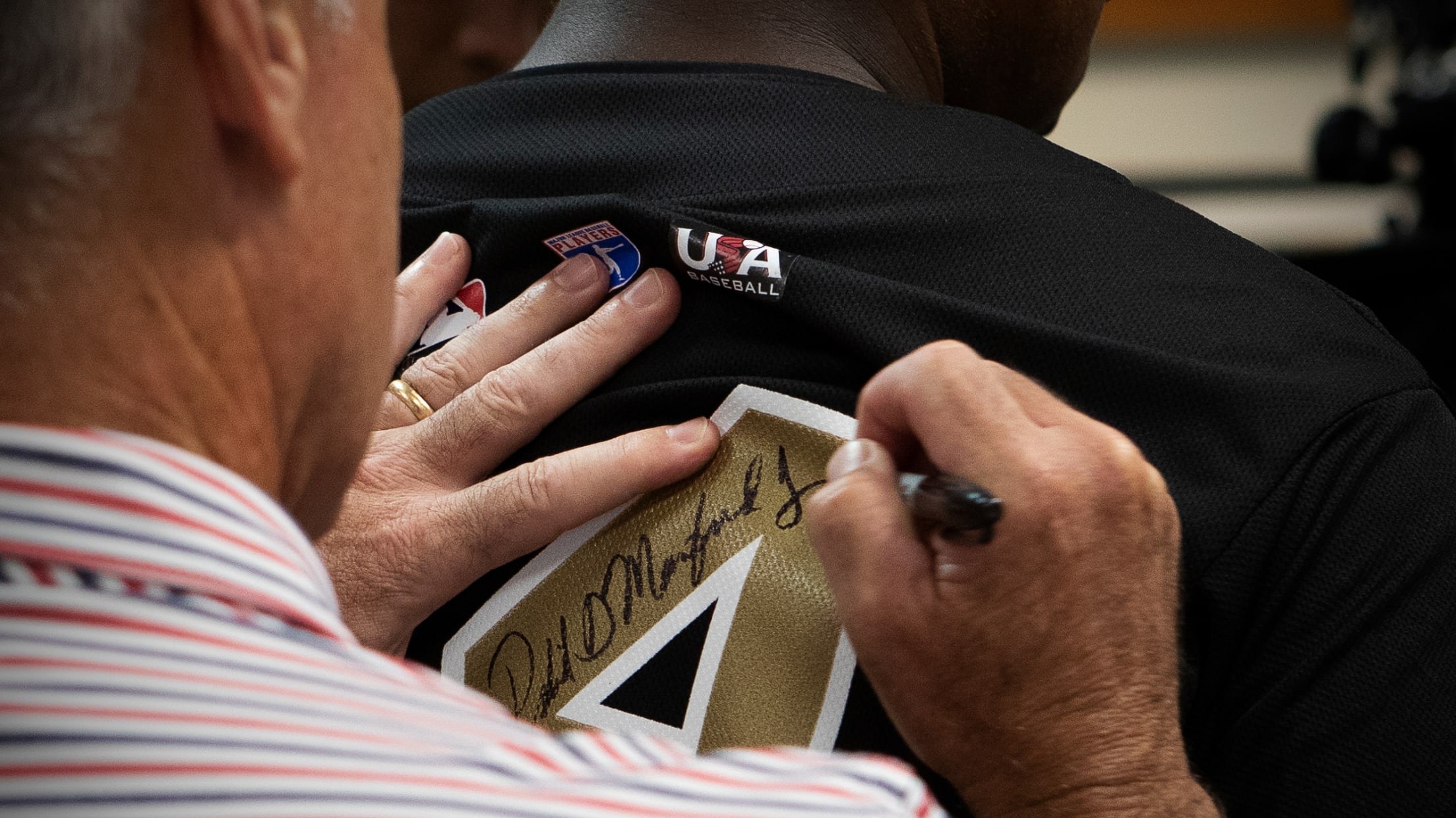 But he's at the right event to turn that quip into reality.
Nearly 130 high schoolers from across the U.S. and Puerto Rico are participating in Week Two of the Hank Aaron Invitational, a program MLB and the MLBPA created to promote amateur baseball development. They're here trying to impress MLB scouts, college coaches -- and the Commissioner himself.
Many alumni of the event have done just that, with 21 getting drafted in 2019 and more than 100 currently playing in the Minor Leagues or at the college level.
"I think the kids here give you a great feeling about the future of our game -- very athletic, really engaged and passionate about baseball," Manfred said.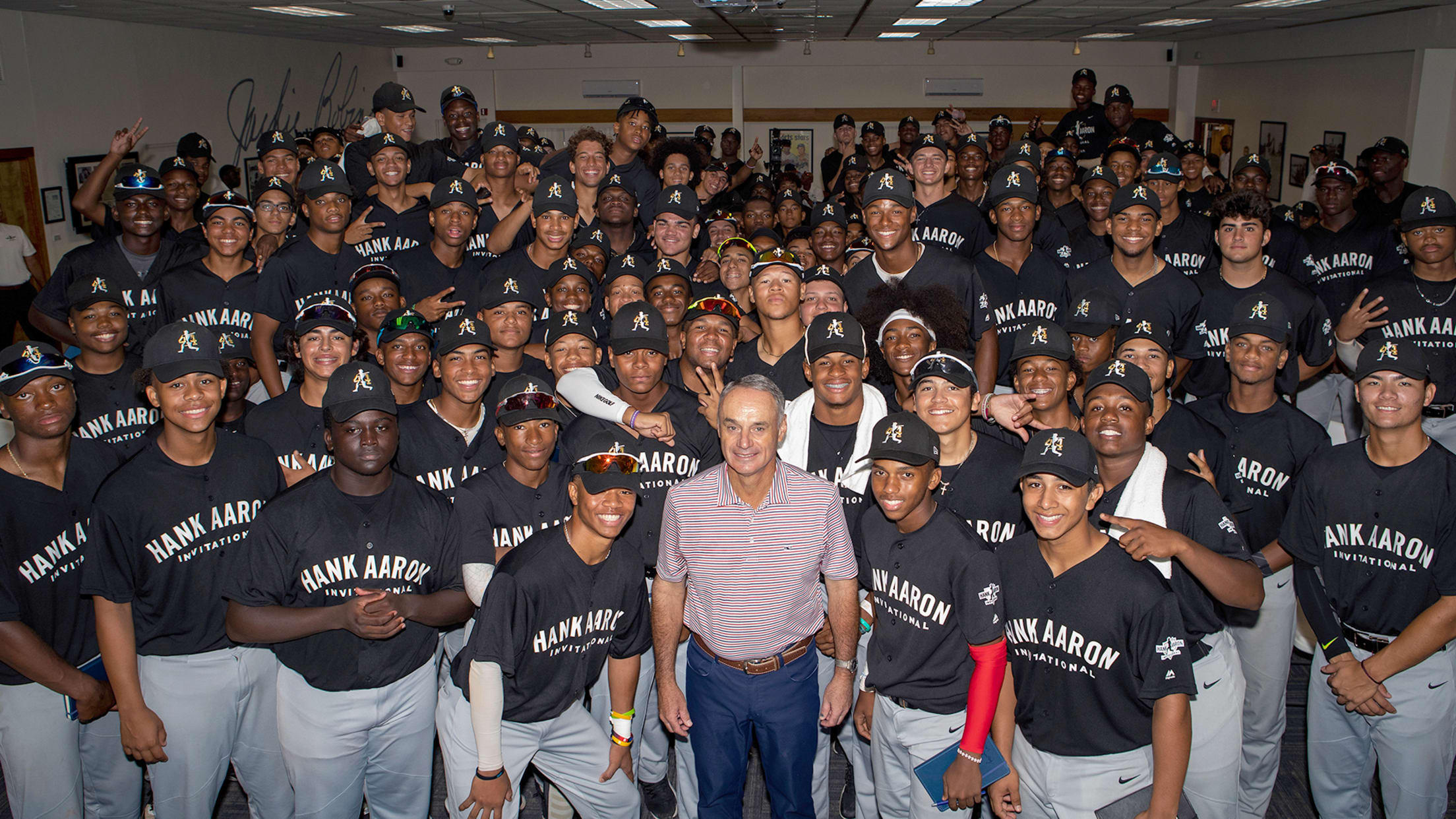 Where the Hank Aaron Invitational is different from other baseball development camps is its emphasis on promoting diversity. Not only are most of the players African-American, so are the coaches and guest speakers -- including luminaries like MLBPA executive director Tony Clark and Hall of Famer Ken Griffey Jr.
Even the event's location, the Jackie Robinson Training Complex in Vero Beach, Fla., emanates the message; it was the first fully integrated Spring Training headquarters in the south.
"We feel that this program is part of preserving a really important tradition of diversity and inclusion in the game," Manfred said. "We need a diverse product on the field, and we're making an investment to make sure that happens."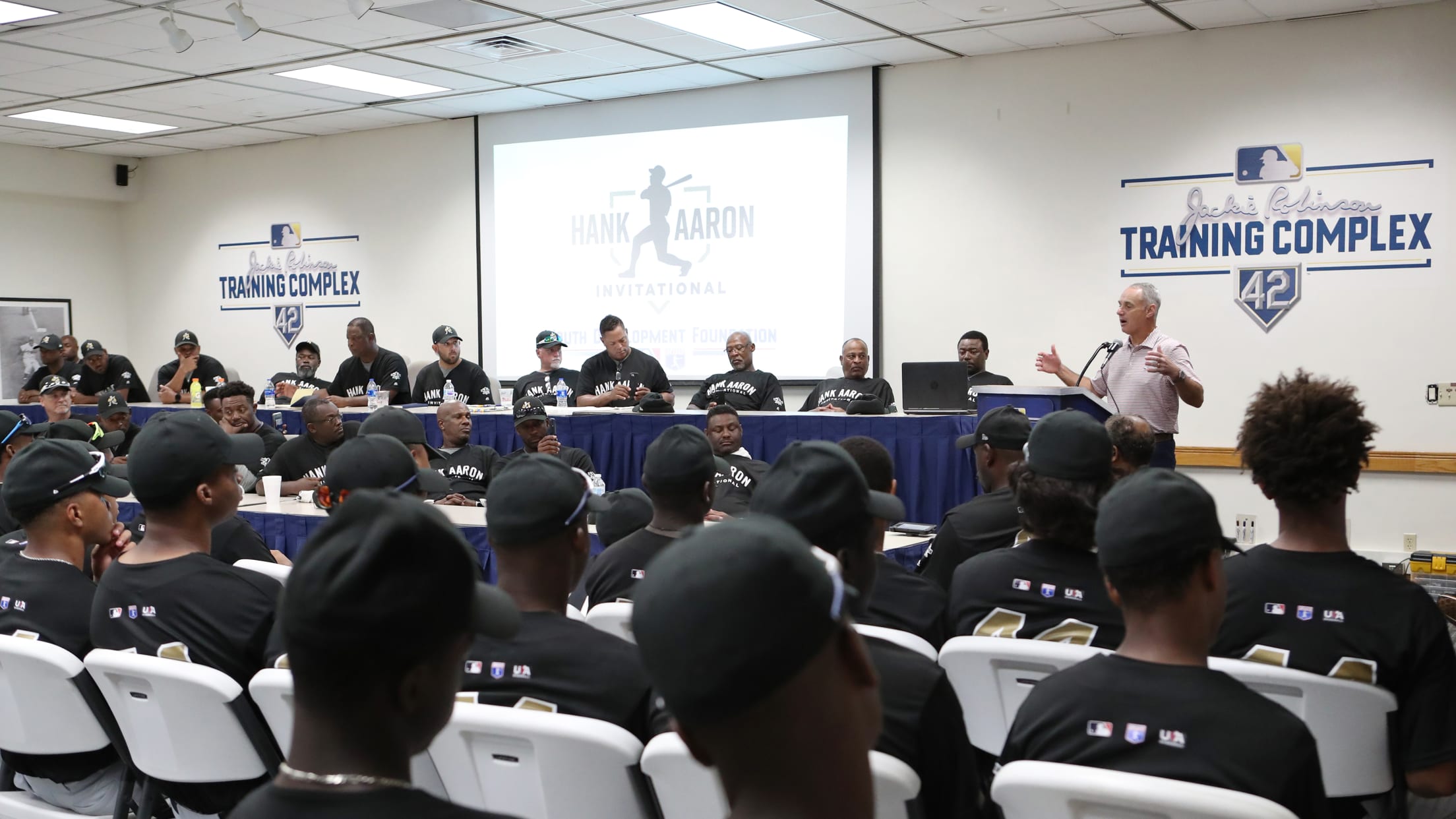 Some of the players' biggest contributions to the game will be off the field, though. And Manfred says he's facilitating career opportunities -- both at the club level and the Commissioner's Office -- for those to aspire to.
"I'm just tremendously encouraged about the future of our game," Manfred said. "I think the young men in this room, some of them are going to be Major Leaguers, but others are going to be coaches out there helping the next generation, and maybe just parents, passing the game on to their kids -- all of which is important to our future."
During Manfred's Q&A session, in which players asked him about everything from "robot umpires" to league expansion, the Commissioner marveled at their enthusiasm. There wasn't a shortage of questions, and when he was done speaking, the line of kids waiting for autographs and selfies stretched wide across the meeting room.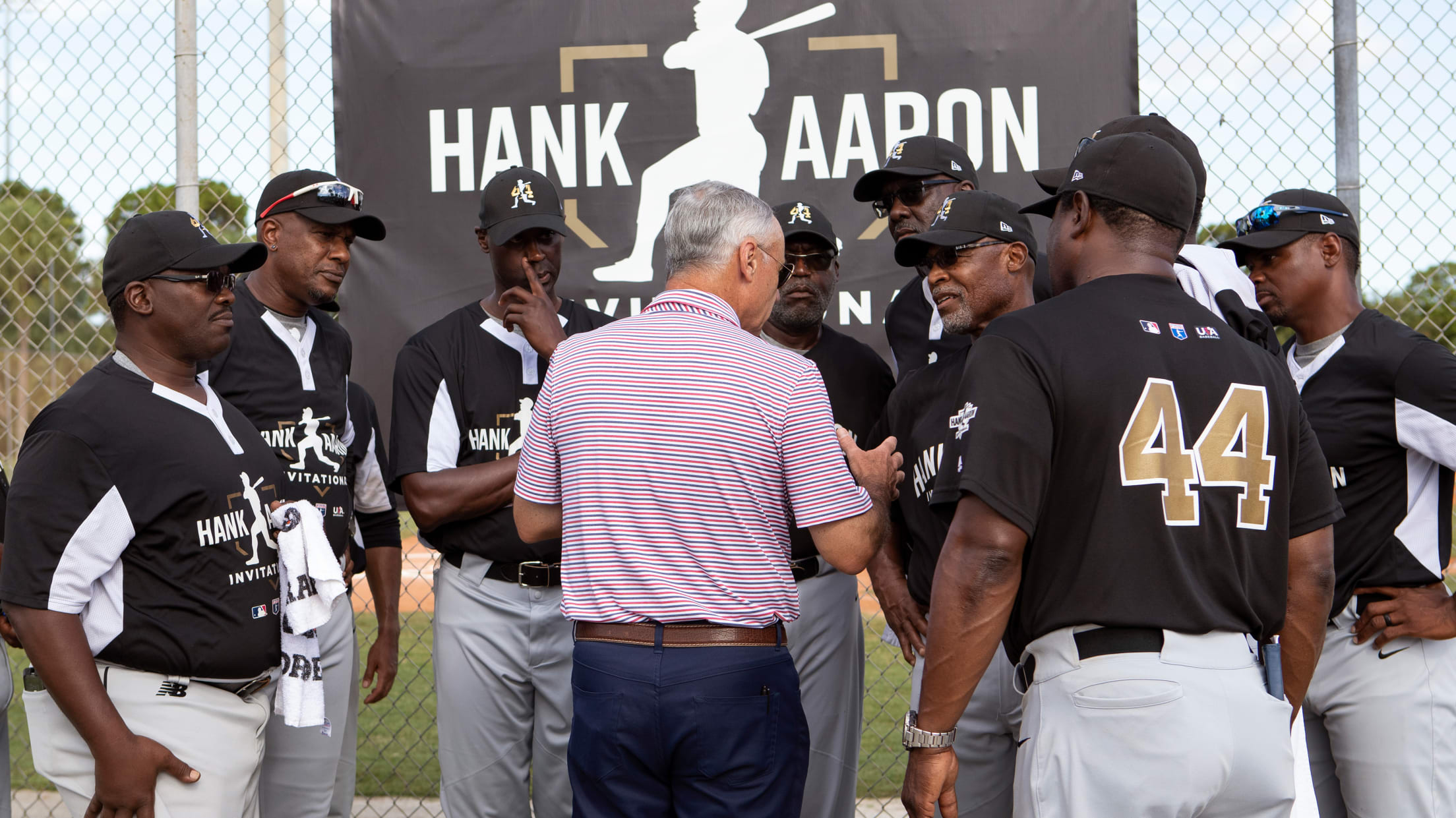 "It was really awesome, that he cared enough to come out here and talk to us about how baseball works, and what it means to him," said Binyam Gebhardt, a shortstop from Valley Center, Calif. "And what he does for the game is special."
Those moments, every signature and smiling face, aren't lost on Manfred. In fact, they remind him why he loves the game.
"It makes you remember how important baseball is in people's lives, and we should always go out of our way to encourage that," Manfred said.