Rox happy with achievements, note 'room to grow'
Bridich commends players for stepping up, believes team can do more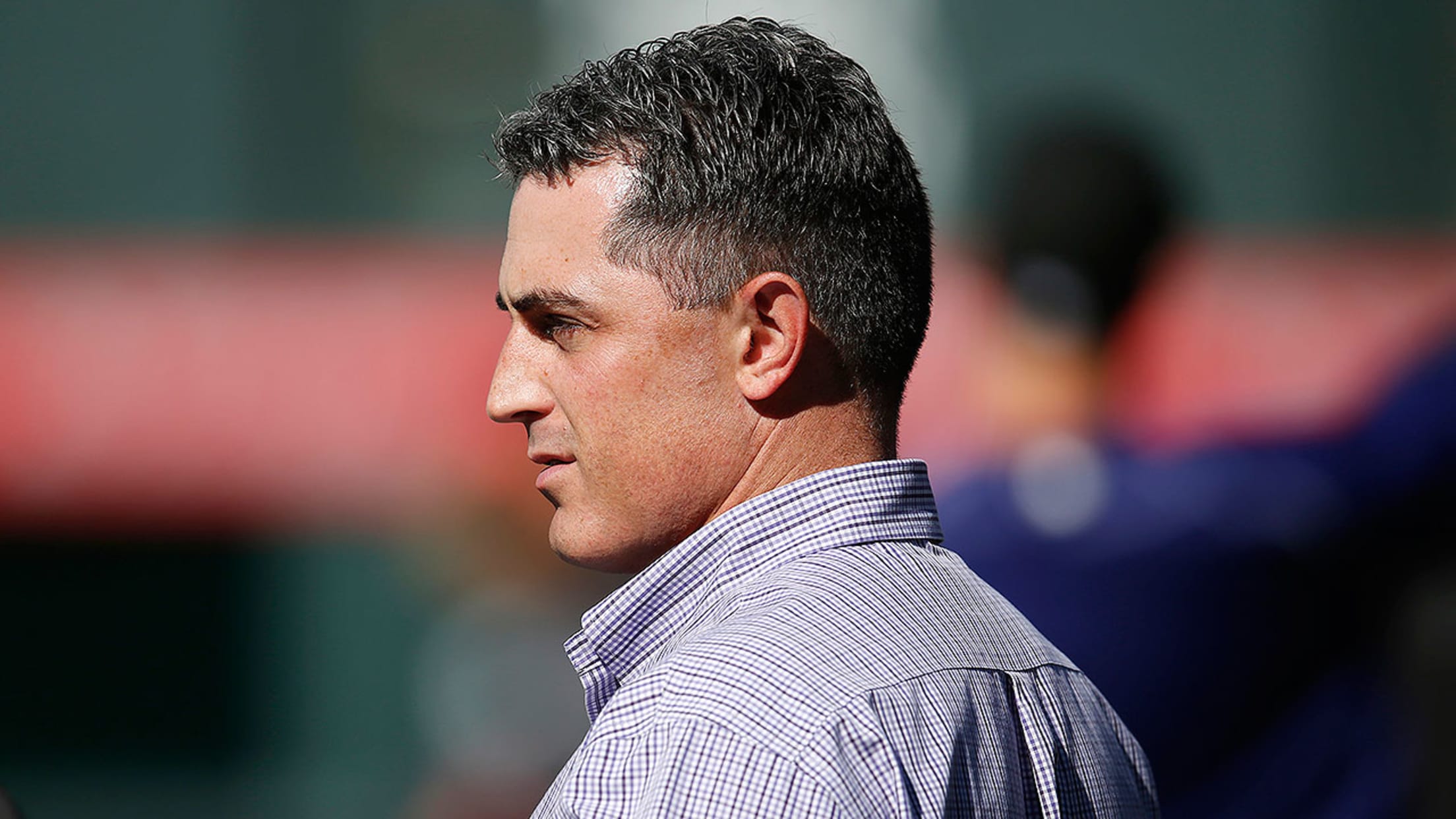 GM Jeff Bridich believes the Rockies have the club to contend for the postseason this year. (AP)
DENVER -- The best part about the Colorado Rockies' stretch is they believe there's more. They've weathered 27 straight days of action, and they will go into a four-game series with the Marlins on a four-game win steak and an 8-for-10 run.General manager Jeff Bridich said the words of third
DENVER -- The best part about the Colorado Rockies' stretch is they believe there's more. They've weathered 27 straight days of action, and they will go into a four-game series with the Marlins on a four-game win steak and an 8-for-10 run.
General manager Jeff Bridich said the words of third baseman Nolan Arenado nearly two weeks ago still ring true, but the Rockies are working on it.
"We still have room to grow here," Bridich said. "I agree with the statements Nolan made a couple weeks ago. To a certain degree, this team is underachieving. But it's only to a certain degree. We have achieved in a lot of areas, but I do think there is room for growth and room for us to be better.
"With the talent, we still have ways we can grow and be better and be more consistent -- especially offensively, in terms of executing. You'll probably hear me say that forever and ever. You look at some of the consistently talented teams that are winning a lot, and they still do some of the things offensively better and more consistently than we do."
Colorado can afford to look at its offensive warts because the team's pitching has reached solid ground, especially with lefty Jorge De La Rosa and righty Chad Bettis coming off good starts after rough patches and lefty Tyler Anderson coming off a strong Major League debut Sunday. Righty Tyler Chatwood's 0.65 road ERA is one of the reasons the pitching staff's .668 road OPS against was fourth best in the National League going into Thursday.
Rookie righty Jon Gray, who is 3-0 with a 2.30 ERA in his past four starts going into Friday's against Miami, personifies a team that seems to only be improving. Gray boasts a .279 strikeouts-to-batters faced percentage and a 10.31 strikeouts-per-nine-innings ratio despite having two starts in which he didn't tally four innings or four strikeouts.
"I see a guy that's starting to grow into an adult, a big leaguer, a man -- a guy that's really, truly starting to believe in himself at this level," Bridich said, "not wonder if he can do this and [if] he's good, but actually know that he's good and can go toe-to-toe with the league's best and come out on top. That's a good thing. That's right where he should be."
The two-game sweep of the Yankees, which saw the Rockies score 12 runs from the fourth inning to the eighth Tuesday and fashion a four-run fifth Wednesday, revealed signs of the situational consistency Bridich is pushing.
Injuries have led to opportunities. De La Rosa's early left groin injury allowed righty Eddie Butler to step into a swingman role, and lefty Chris Rusin's left shoulder soreness will give Anderson another chance in the rotation. Since closer Jake McGee went to the disabled list last Saturday with left knee inflammation, rookie Carlos Estevez has gone 3-for-3 on save chances. A left ankle sprain suffered by left fielder Gerardo Parra on Tuesday could make the Spring Training signing of Ryan Raburn, who has six homers in a part-time role, pay off more.
The Rockies enter the series againset the Marlins at 32-33, eight games behind the NL West-leading Giants, knowing they'd be in better shape if not for records of 5-7 against the Padres and 2-5 against the Reds -- the last-place clubs in the West and Central, respectively.
"We've been competitive for the majority of the season thus far," Bridich said. "We've suffered some injuries. We've weathered those injuries to this point. Guys have stepped up. It's good to see from an overall team perspective."