Sunday's best: Rodgers extends streak to 19 games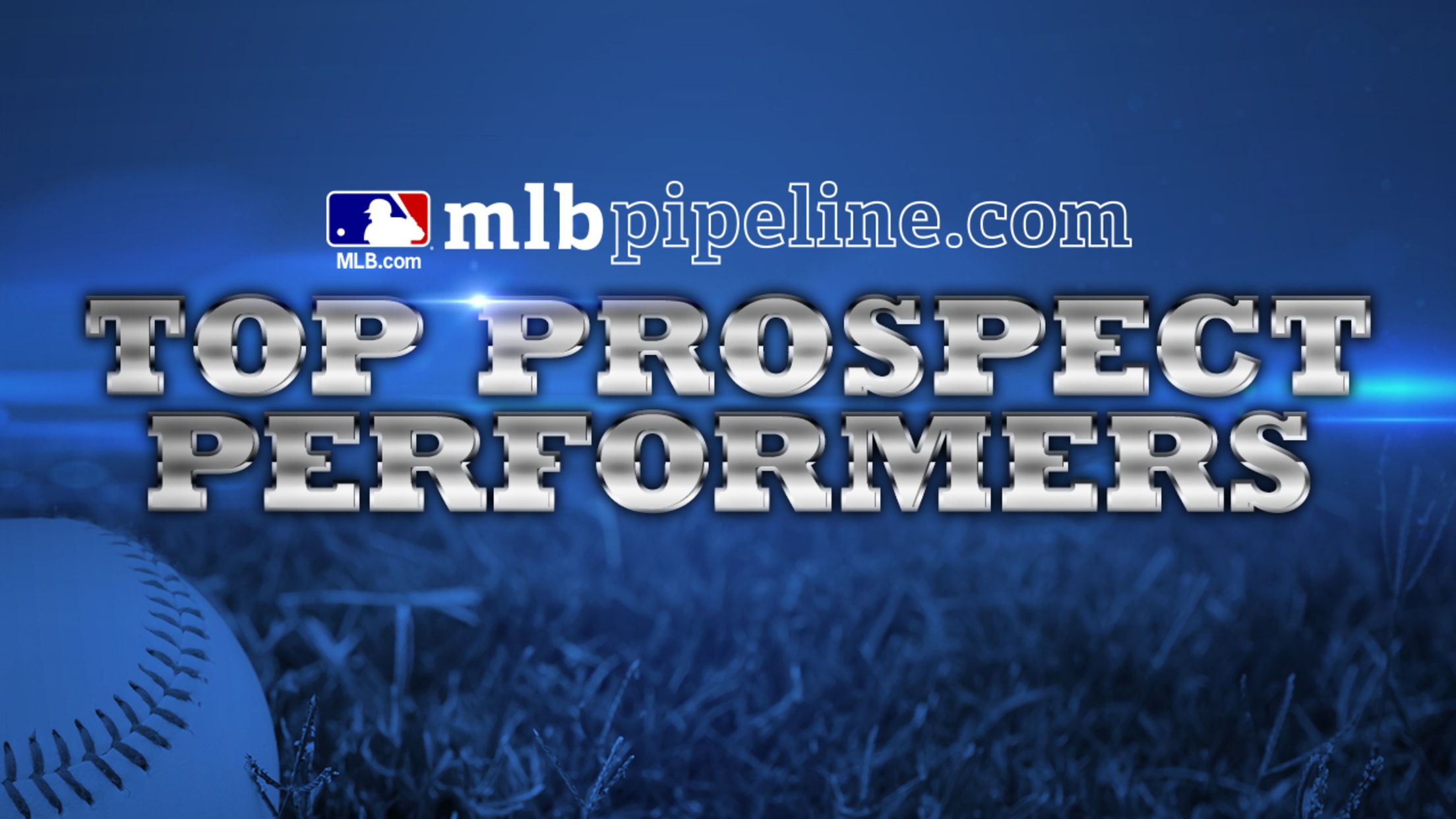 Brendan Rodgers continues to hit.The Rockies top prospect (No. 11 overall) extended his hitting streak to 19 games on Sunday with another multihit performance in Class A Advanced Lancaster's 13-10 loss to Inland Empire.Rodgers wasted no time extending his streak as he doubled in the first inning on the way
Brendan Rodgers continues to hit.
The Rockies top prospect (No. 11 overall) extended his hitting streak to 19 games on Sunday with another multihit performance in Class A Advanced Lancaster's 13-10 loss to Inland Empire.
Rodgers wasted no time extending his streak as he doubled in the first inning on the way to a 3-for-5 day at the plate. The 20-year-old has 12 multihit games during his 19-games streak, including one stretch of nine in a row.
The streak has certainly helped boost Rodgers' numbers, but it's not as if he was struggling prior to the streak. Rodgers got off to a fast start this season, hitting .320 in April and then raising his average to .365 on May 20, the last time he went without a hit.
Nineteen games later, Rodgers is hitting a blistering .402 with a 1.130 OPS through his first 42 games at the Class A Advanced level.
Other top prospect performances from Sunday's action:
• No. 6 overall prospect Austin Meadows (Pirates' No. 1) helped lead Triple-A Indianapolis to a win over Columbus with a trio of hits and three RBIs. Meadows, who finished 3-for-5, cleared the bases with a three-run double in the fourth and later added a pair of singles. Meadows' teammate Eric Wood (Pirates' No. 26) also had a big day, going 3-for-4 with a walk and four RBIs.
• No. 35 overall prospect Francisco Mejia (Indians' No. 2) put together his fifth consecutive multihit game for Double-A Akron as he went 4-for-5 in a win over New Hampshire. Mejia hit .342 in 102 games across two levels last season and has continued to rake this year. The 21-year-old is hitting .369 through 38 games with eight homers and 24 RBIs.
MILB Video - Title: Mejia's fourth hit - Url: http://www.milb.com/r/video?content_id=1489870483
• No. 95 overall prospect Franklin Perez (Astros' No. 6) posted his fourth scoreless start of the season in a win for Class A Advanced Buies Creek. Perez threw 50 of his 80 pitches for strikes in the outing, striking out six and giving up just two hits and two walks in five innings.
• Braves' No. 24 prospect Bryse Wilson led Class A Rome to win a win with seven innings of one-run ball. Wilson threw 64 of his 91 pitches for strikes, striking out eight -- a season high -- and surrendering just one hit.
• Brewers' No. 16 prospect Ryan Cordell is scorching hot offensively over the past three games for Triple-A Colorado Springs. Cordell combined to go 6-for-9 with two homers and six RBIs in a doubleheader Saturday and followed that up with a 1-for-3, two-RBI game that included another homer, his 10th, on Sunday.
• Mets' No. 13 prospect Marcos Molina was a tough-luck loser as Class A Advanced St. Lucie fell 1-0 to Lakeland. Molina gave up one earned run on three hits across seven innings and has now allowed one earned run or fewer in four of his five starts this season.
• Nationals' No. 5 prospect Andrew Stevenson has struggled since his promotion to Triple-A, but has five hits over his past eight at-bats after going 3-for-4 for Syracuse. Stevenson hit .350 in 20 games at Double-A this season and is hitting .201 in the 35 games since being called up.
• Padres' No. 20 prospect Joey Lucchesi put up double-digit strikeouts for the second time in as many starts for Class A Advanced Lake Elsinore. Lucchesi, 24, struck out 10 over seven innings, while giving up two runs on four hits. The lefty threw 68 of his 98 pitches for strikes and has fanned 22 over his past 13 innings on the mound.
• Phillies' No. 4 prospect Nick Williams needed just 61 games to hit 13 homers, the same amount he hit in 125 games last season for Triple-A Lehigh Valley. Williams, who went on a power surge and hit eight homers in May, hit his fourth homer of June as part of a 2-for-4 day in the IronPigs win over the RailRiders.
MILB Video - Title: Williams' 13th homer - Url: http://www.milb.com/r/video?content_id=1489777883
• Rangers' No. 24 prospect Scott Heineman matched his career high with four hits for Double-A Frisco in an 11-5 win over Midland. In addition to collecting four hits, all singles, Heineman drove in a run, scored three times and stole his seventh base of the year.
• Rays' No. 14 prospect Lucius Fox reached base four times as Class A Bowling Green cruised to a 17-6 win over Lake County. Fox set a season high with four hits and tied his season high with three RBIs in the game and also hit his third homer of the season.
• Red Sox No. 9 prospect Nick Longhi used a pair of doubles to extend his hitting streak to six games and lead Double-A Portland to a win. Longhi finished 2-for-4 and also matched his season high with three RBIs.