Rockies to play it safe with injured Dahl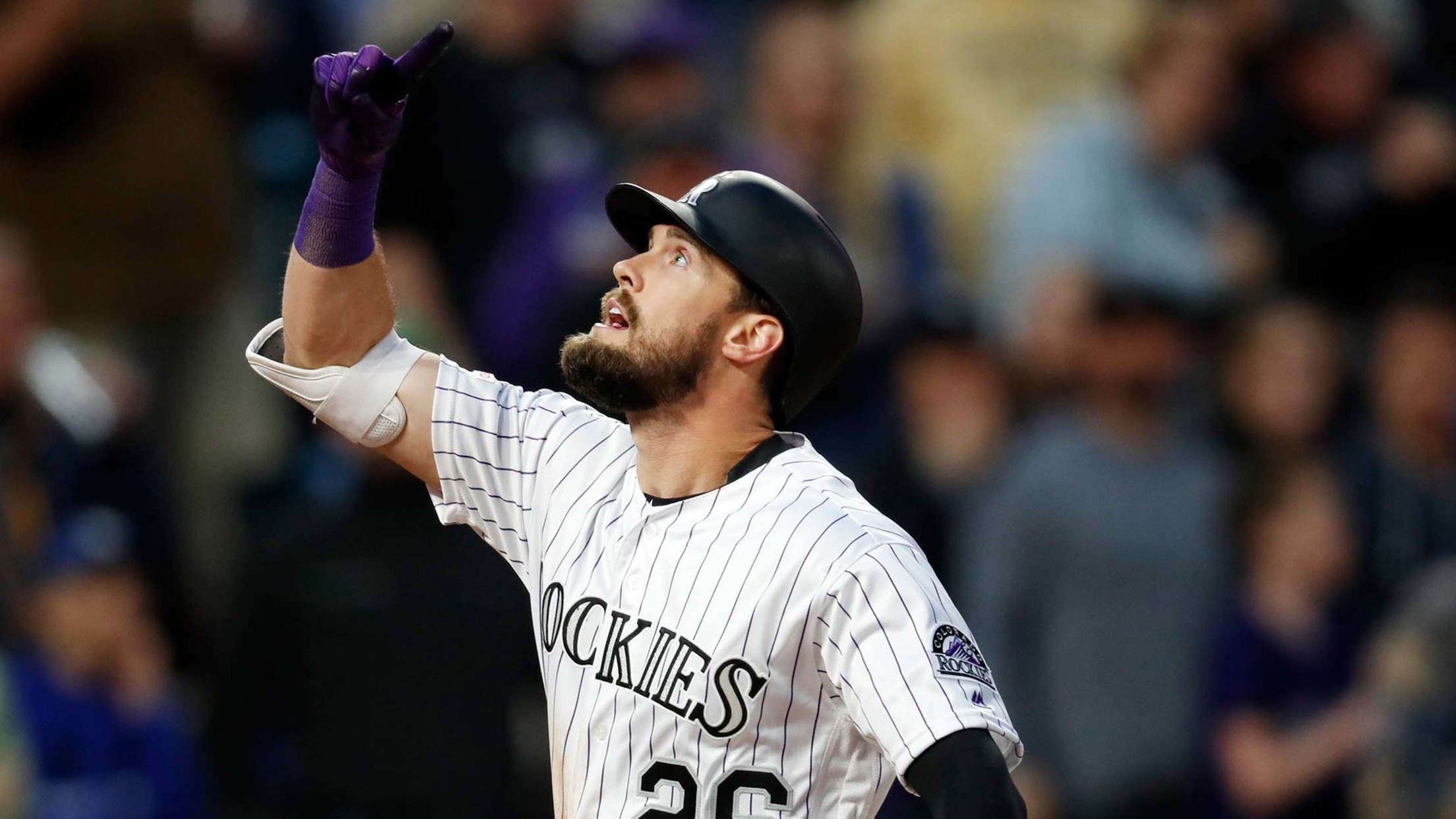 SAN FRANCISCO – Rockies manager Bud Black simultaneously sounded optimistic and cautious regarding the outlook for David Dahl. The outfielder went on the injured list last Tuesday (retroactive to Monday) with discomfort in the left side of his core. Dahl is rehabilitating his injury at the Rockies' training complex in
SAN FRANCISCO – Rockies manager Bud Black simultaneously sounded optimistic and cautious regarding the outlook for David Dahl. The outfielder went on the injured list last Tuesday (retroactive to Monday) with discomfort in the left side of his core.
Dahl is rehabilitating his injury at the Rockies' training complex in Scottsdale, Ariz. Black said that Dahl's activities on Thursday included running and throwing.
"Very encouraging," Black remarked.
However, Black indicated that the nature of Dahl's injury is such that the Rockies' medical staff won't clear him to play until he's completely fit. Players with core issues tend to aggravate the ailment far too easily.
Dahl had contributed handsomely before being sidelined, recording a .343/.385/.629 slash line with two home runs and six RBIs in 10 games.
"We're going to be sure that he's healed and that he goes through practice at a high effort," Black said. "He has to prove that running, throwing and full-intensity swings are in order. This is not one where you can sort of nurse him through and get better each day while he's playing."
Bon mots for Bochy
Black had sincerely high praise for Giants manager Bruce Bochy, the man he succeeded as manager of the Padres following the 2006 season. Bochy, of course, announced that this will be his final season.
Black and Bochy -- the latter of whom managed the Padres for 12 seasons (1995-2006) before joining the Giants -- frequently cross paths in the offseason and have become good friends.
"There's no better in-game strategist than Bruce," said Black, whose Padres and Rockies teams owned a 113-102 edge on Bochy's Giants entering this series. "I'm going to miss him. I think the game's going to miss him. I've not wanted to say that, because I don't want to believe it's happening. Because I like him on the other side. I think he's good for the game. He's a throwback. He's good with people, he's great with players, he's got a great baseball mind and he's a great conversationalist. I'm a Bochy fan -- except for the 19 times [each season] we play them."
Chris Haft has covered the Major Leagues since 1991 and has worked for MLB.com since 2007. Follow him on Twitter at @goodforball.