Gardy holds team meeting to address losses
Lewicki called up, Stumpf sent to Minors; Hicks lands on DL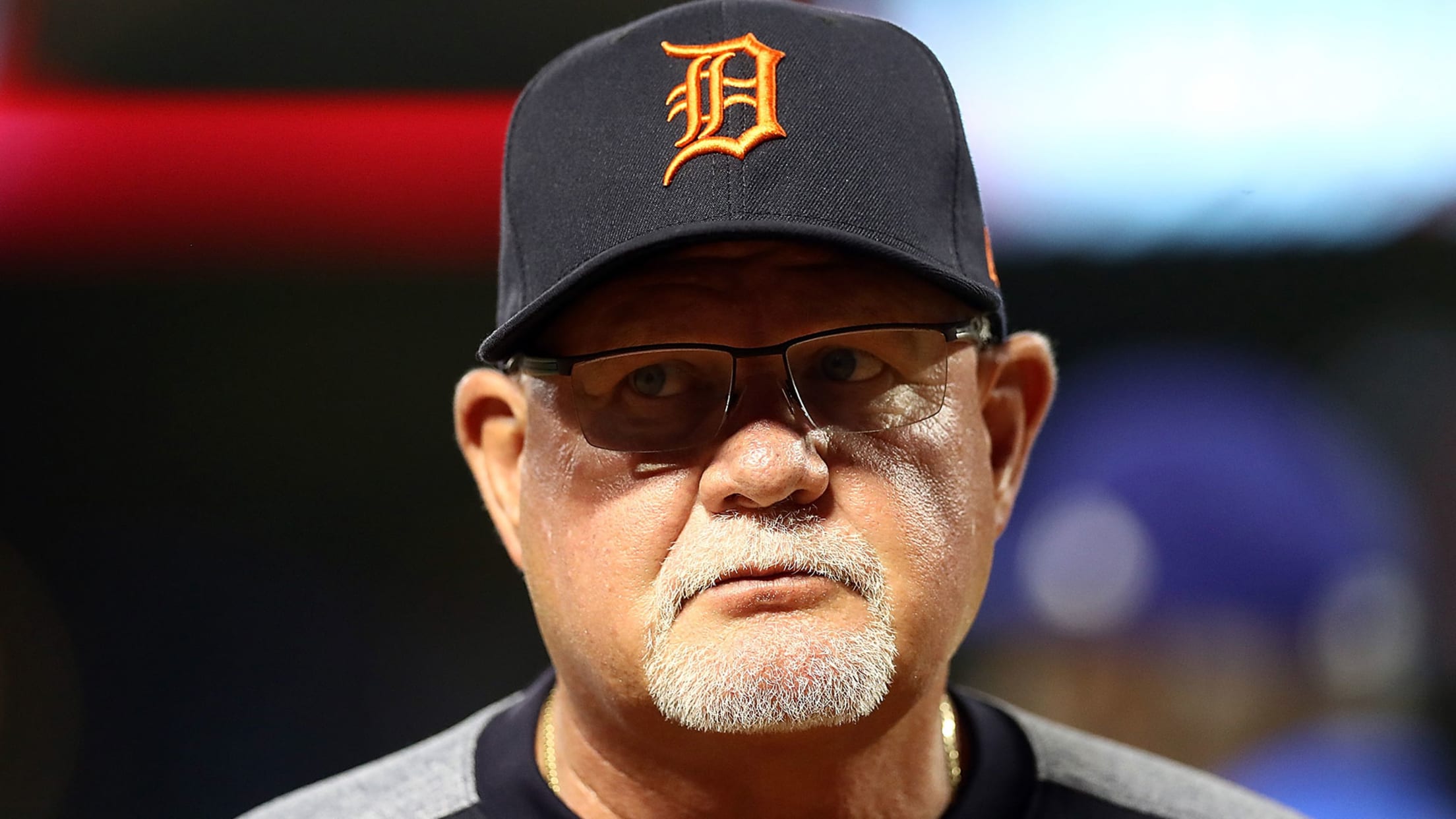 ANAHEIM -- The Tigers came into the season with low expectations around the Majors, but they made an impression for the first half of the year with their high effort level. Win or lose, their never-quit style raised eyebrows for a rebuilding team.As they head down the home stretch with
ANAHEIM -- The Tigers came into the season with low expectations around the Majors, but they made an impression for the first half of the year with their high effort level. Win or lose, their never-quit style raised eyebrows for a rebuilding team.
As they head down the home stretch with losses piling up, manager Ron Gardenhire wants to make sure they remember that. He also wants to make sure all these struggles aren't for nothing. So he met with players this week and gave them a reminder, admittedly yelling at them for the first time this season.
"I just wanted to talk about the game," Gardenhire said. "We're young, and we're learning. Understand and pay attention to what's going on. What do you need to work on? What can make you better? I yelled at them about that, because I felt like they were starting to waver. And I don't want that to happen.
"There's too many good young players out there that have a chance. We have to finish the season off here. I don't care about wins or losses, but we have to finish it the way we started, and that's playing the game hard. We're going to make some stupid outs, but just keep playing. They do that pretty hard."
The tone, catcher James McCann said, was appropriate.
"That's exactly what we needed," McCann said. "He's not the type of manager that's going to come in and light you up because you lose a game. He's the kind of guy that's going to light you up because you didn't run hard down the line, or because you made a mental mistake. It's the little things, not running a ball out, not covering first base, not backing up a base, not being in the right spot on cutoffs and relays. That's his message."
The message comes amidst one of the rougher stretches the Tigers have suffered this season. They scored one run over three games last weekend in Oakland, their lowest offensive output for a three-game series since being shut out for three straight games at the end of the 1995 season. However, they battled vs. the A's, losing the opener in 13 innings and a one-run game the next night before faltering in the finale.
Though Detroit's offense broke out for five runs Tuesday night after the talk, their frustrations have followed them. Fill-in starter Jacob Turner suffered a seven-run first inning with virtually no help from his defense, including a double-steal for the seventh run.
"I can handle a lot," Gardenhire continued. "These guys play. They really get after it out there. What I can't handle is sloppy [baseball], like last night. That's a donation. …
"You have to play the game, no matter what the score is. We're writing it all down. This is all going to have to change."
Two of the seven runs off Turner in his inning were unearned. Though the Tigers called up Artie Lewicki, who could join the rotation in Turner's place, it would not be a surprise if Turner gets at least another start so that the Tigers can make a better evaluation of the righty with better play behind him.
Said left-hander Blaine Hardy: "That's the toughest thing about going into the last month and a half of the season. Some people kind of go through the motions because it's been such a long season, but with this team, you can't. Everyone's fighting for a job next year; I'd say Gardy's talk was much-needed."
The struggles coincide with the Tigers trading away two influential veterans for prospects. Last week's trade of center fielder Leonys Martin particularly hurt, Gardenhire said, since Martin was a vocal presence in the clubhouse and dugout.
"Leo's an extremely high-energy, vocal teammate," outfielder Nicholas Castellanos said. "He can keep things light and keep things fun, because he knows he's going to kick you on the butt whenever you're sulking."
Tigers option Stumpf, DL Hicks
Lewicki's return from Triple-A Toledo was one of two roster moves the Tigers made Wednesday morning. The right-hander replaces lefty reliever Daniel Stumpf, who was optioned to Triple-A Toledo after retiring one of four batters, including two hits to left-handed hitters, in Tuesday's loss.
In another move, the Tigers placed catcher/first baseman John Hicks on the 10-day disabled list with a right groin strain. Catcher Grayson Greiner was recalled from Triple-A Toledo.
Though Stumpf was the lone lefty in the Tigers bullpen with Blaine Hardy back in the rotation, his struggles were too much to continue. Stumpf has given up eight runs on 12 hits over five innings in his last eight outings. Left-handed batters improved to .321 (18-for-56) against him this season.
"It's all about his pitches," Gardenhire said. "He's got arm strength. His slider's kind of flat right now. He's kind of scuffling through it. The best thing that can happen for him is to go down and get innings in and try to find the feel for the slider again, and location with his fastball.
"He's got a good arm. He can get people out. But he's not doing it right now."
Hicks has been dealing with the ailment since last homestand, Gardenhire said. He had tried to play through it, but team officials decided to not risk worsening the injury. He'll see a doctor to make sure there's nothing worse going on.