Royals searching for discipline at plate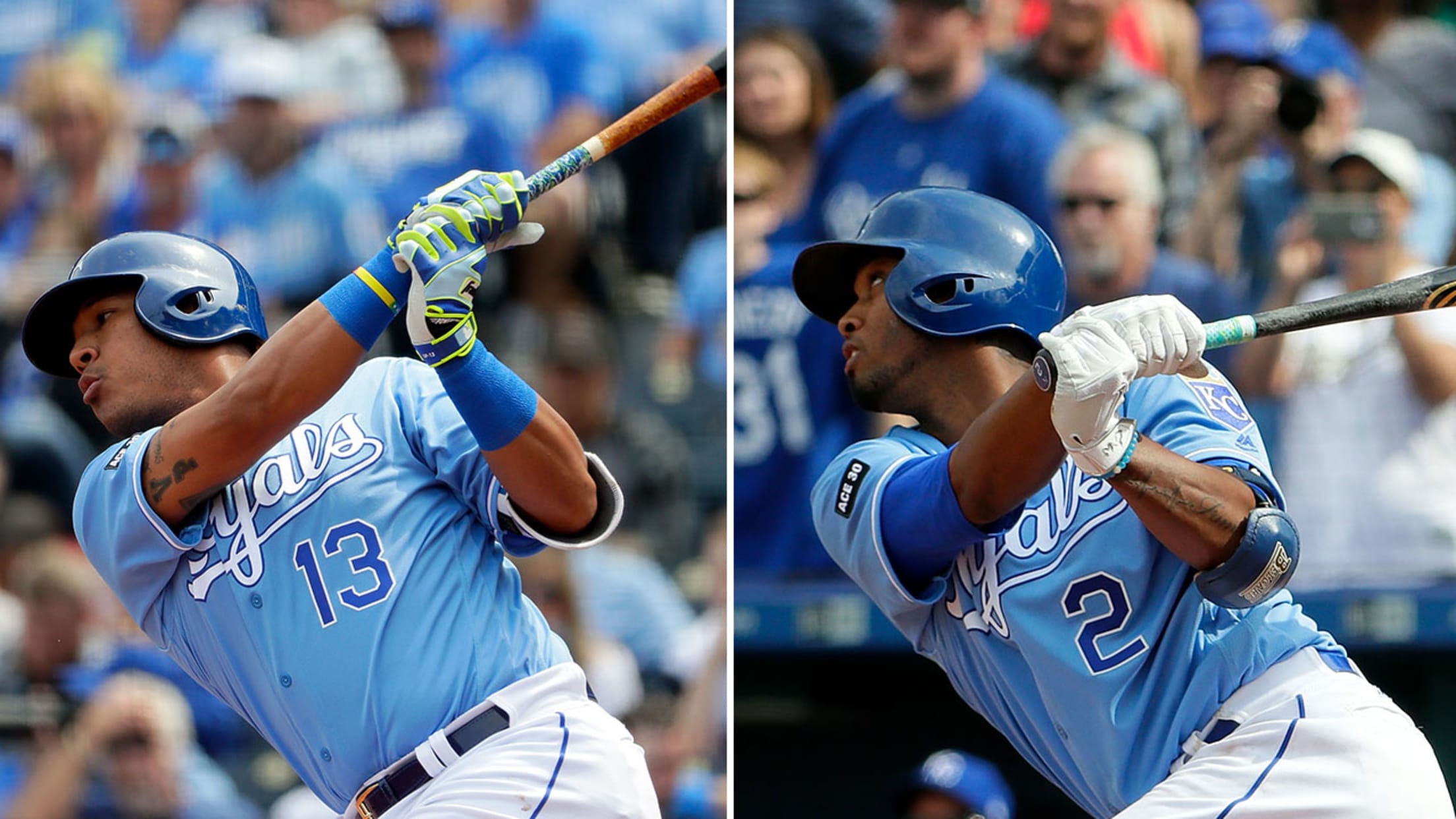 Sal Perez has chased 43.2% of pitches outside the zone, 2nd-most in baseball, while Alcides Escobar is 9th-most at 39.4%. (Getty)
CHICAGO -- Going into Wednesday's game with the White Sox, it is no secret what is holding the Royals back in 2017: Their offense.The Royals are last in baseball in scoring, averaging 2.6 runs a game with a .586 OPS. They recently set a franchise record with eight straight games
CHICAGO -- Going into Wednesday's game with the White Sox, it is no secret what is holding the Royals back in 2017: Their offense.
The Royals are last in baseball in scoring, averaging 2.6 runs a game with a .586 OPS. They recently set a franchise record with eight straight games of scoring two runs or less.
One glaring reason for the struggling offense, per Statcast™, is the team's penchant for swinging at pitches outside the strike zone. Right now the Royals are swinging at a MLB-worst 31.9 percent of pitches out of the zone.

That number is what is haunting Royals hitting coach Dale Sveum right now.
"We're swinging out of the zone at an alarming rate," Sveum said. "It's not mechanical. When we get ahead in the count, we're still not swinging at strikes.
"Sometimes it takes a little longer in the season for an aggressive team like us to understand how we're being pitched. It doesn't matter the work you put in if you swing at bad pitches."
But anyone who follows the Royals knows that this core group is an aggressive one at the plate that always is near the bottom of the league in drawing walks. In fact, the Royals led baseball last year, too, in swinging at pitches out of the zone at 32.4 percent.
"It's who we are in terms of being aggressive," Sveum said. "But there are smarter ways to do it. It's no secret that the good hitters get good pitches to hit. It's not just bat speed or a lot of that stuff -- it's swinging at good pitches to hit."
The Royals are hitting .132 when swinging at pitches out of the zone. Then again, the Royals haven't been very good at swinging at pitches in the zone, either, hitting .234, which is 29th in baseball.
That is the definition of a slump.
"All teams go through this," Sveum said. "And eventually you snap out of it. It'd be one thing if the guys didn't have track records. But these guys are good hitters who have track records, so you know they'll snap out of this."