Royals' Zimmer has sutures removed
Former top prospect expected to resume throwing by end of year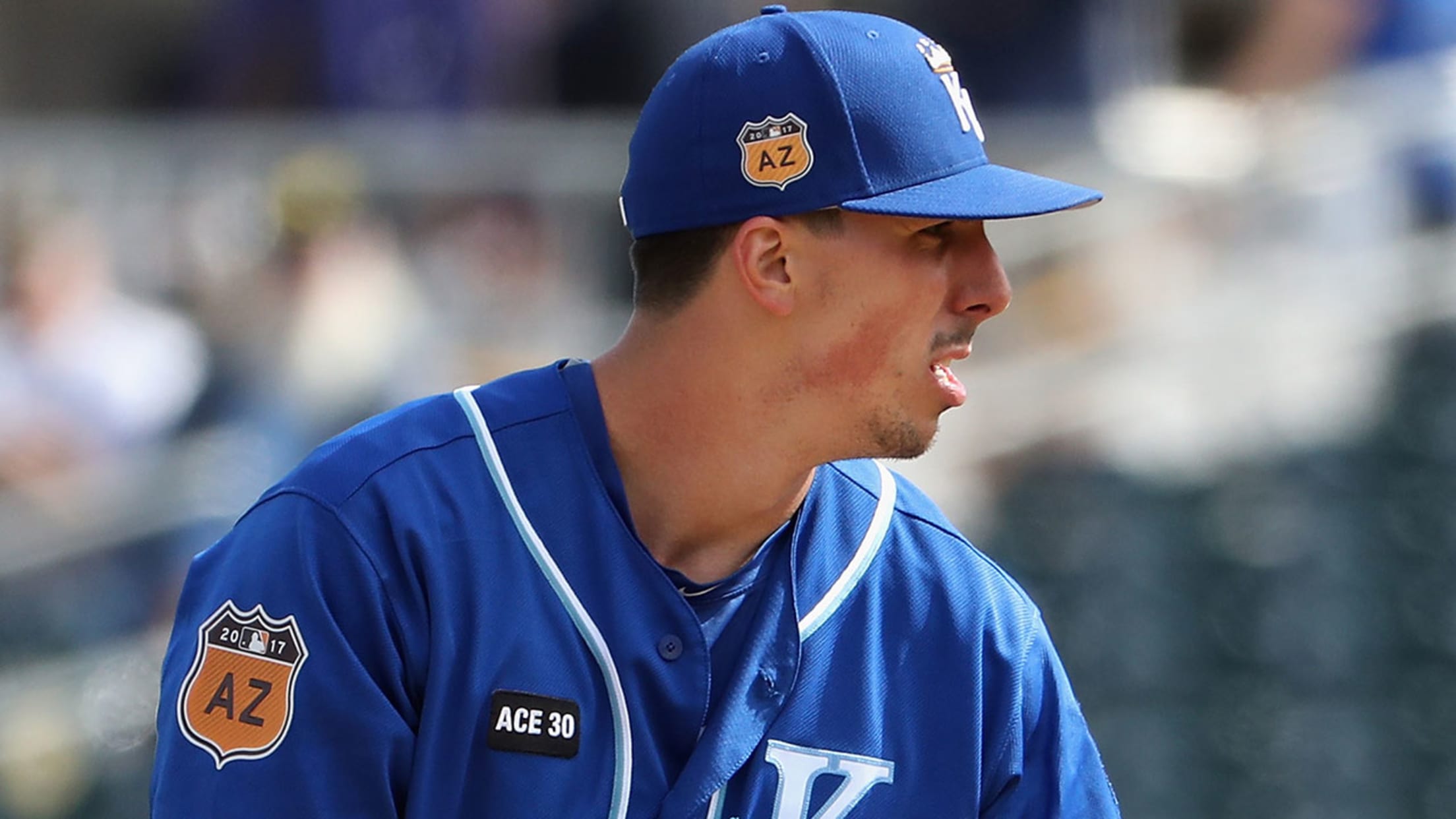 Kyle Zimmer has gone 12-19 with a 3.54 ERA in 85 career Minor League games, including 49 starts. (Getty)
KANSAS CITY -- The Royals remain hopeful that right-hander Kyle Zimmer, once their top prospect, can rebound from numerous injuries and contribute soon in the big leagues.Of course, Royals fans have heard this song before. Zimmer, 26, was the Royals' first-round Draft pick in 2012, but he has rarely been
KANSAS CITY -- The Royals remain hopeful that right-hander Kyle Zimmer, once their top prospect, can rebound from numerous injuries and contribute soon in the big leagues.
Of course, Royals fans have heard this song before. Zimmer, 26, was the Royals' first-round Draft pick in 2012, but he has rarely been healthy enough to pitch for a full season. In the middle of the '16 season, he underwent thoracic outlet syndrome surgery, which seemed to alleviate the discomfort and numbness on his right side.
Zimmer was impressive early this past Spring Training until fatigue -- which is common for post-TOS patients -- set in. He eventually pitched in 20 games and posted a 5.79 ERA for Triple-A Omaha in 2017.
Zimmer spent the past few weeks at the Royals' facilities in Surprise, Ariz. While there, he had sutures removed from a surgery he had several years ago. Zimmer then left the facilities to resume conditioning in California.
"He's in a good position to go back home, start throwing around Christmas time," Royals assistant general manager J.J. Picollo told MLB.com. "He'll be ready for Spring Training.
"One of the past procedures he had, there were sutures purposely left in to promote healing. At some point, the surgeon knew they would have to come out. I don't want to say the sutures caused pain, but at times they caused discomfort. So we had them taken out. Very minor. We knew that back in May this would happen in the offseason. So he's fine and ready to go."