Jayhawks a popular choice among Royals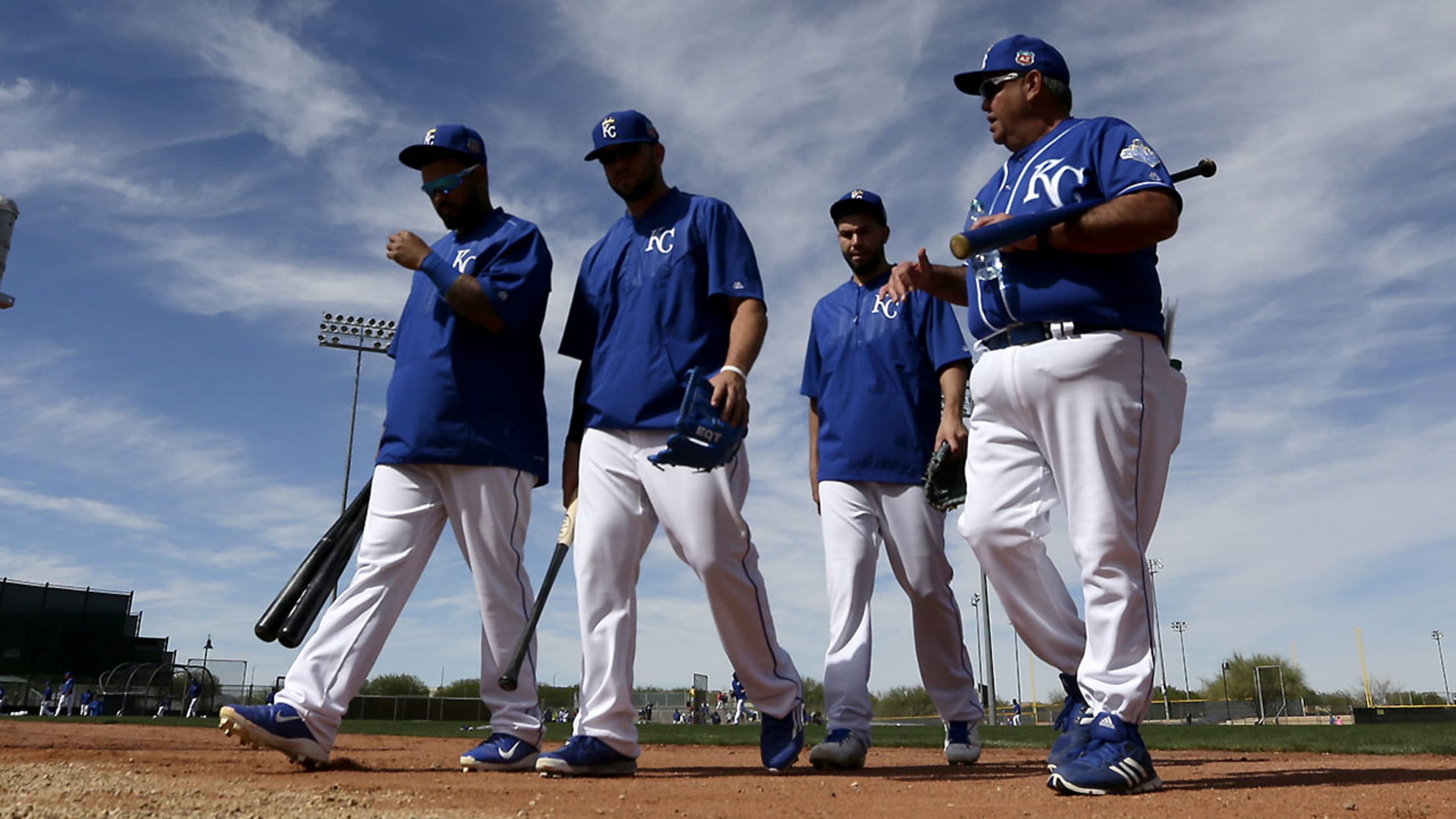 The hometown Kansas Jayhawks will be a common pick in the Royals' clubhouse. (AP)
SCOTTSDALE, Ariz. -- With Selection Sunday upon us, some of the Royals weighed in on their rooting interests for the upcoming NCAA tournament.We all know George Brett is a big Kansas fan (he attends several games a year at Allen Fieldhouse) but who do Royals players cheer on?Well, Kansas is
SCOTTSDALE, Ariz. -- With Selection Sunday upon us, some of the Royals weighed in on their rooting interests for the upcoming NCAA tournament.
We all know George Brett is a big Kansas fan (he attends several games a year at Allen Fieldhouse) but who do Royals players cheer on?
Well, Kansas is a popular choice.
"Yes, that's my team," said infielder Christian Colon, a former first-round pick from Cal-State Fullerton. "I root for KU. Fullerton is never too good in basketball. I think a couple of years ago we snuck in and won a little bit. But it's not a real basketball school.
"For me, it's KU."
Outfielder Bubba Starling, the team's first-round pick in 2011, grew up in Gardner, Kan., but committed to play football at Nebraska.
Does Starling still keep an eye on the Cornhuskers?
"No, not really," Starling said. "Not in basketball. I follow Nebraska in football still."
When it comes to hoops, Starling, too, is a Kansas fan.
"Definitely," he said. "I've been a KU fan since I was a kid. They look strong again this year."
Another first-round pick in 2013, third baseman Hunter Dozier, went to Stephen F. Austin State University. The Lumberjacks won the Southland title and an automatic bid to the NCAA Tournament on Saturday night.
"We've always had a good hoops program," Dozier said. "... I don't follow it all that closely. I'm not a big hoops fan, but I have to follow my school. Definitely will follow them if they make it."
Is there another team Dozier keeps an eye on?
"Yeah, the [Dallas] Stars," Dozier said, smiling. "I'm a big hockey fan. I'm more into that."