Yost could reveal Opening Night starter soon
Candidates for April 3 game vs. Mets include Volquez, Ventura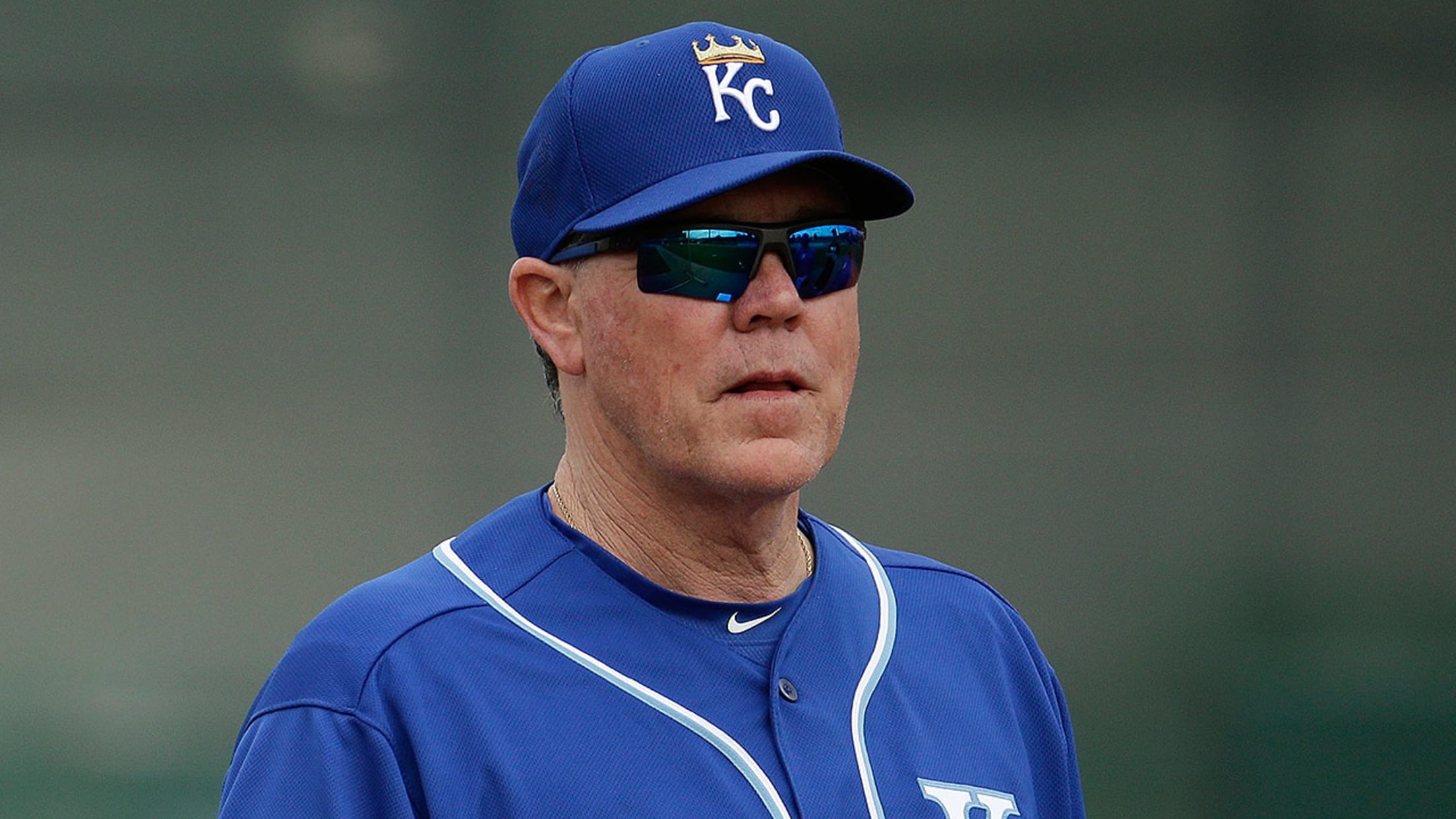 "Maybe Saturday," Ned Yost said playfully about when he might reveal the Royals' Opening Night starter. (AP)
SURPRISE, Ariz. -- The one question in Spring Training that always will get Royals manager Ned Yost going is, "Who's your Opening Day starter?"Unlike many other managers, Yost traditionally waits until the very end of camp to make that announcement, though he is frequently pressed about it by reporters.• Spring
SURPRISE, Ariz. -- The one question in Spring Training that always will get Royals manager Ned Yost going is, "Who's your Opening Day starter?"
Unlike many other managers, Yost traditionally waits until the very end of camp to make that announcement, though he is frequently pressed about it by reporters.
• Spring Training: Schedule | Tickets | More info
"I know you guys can't sleep without knowing," Yost said, rolling his eyes, "but I've always done it that way."
On Wednesday, though, Yost did suggest he may reveal his Opening Night starter and rotation a little earlier this camp, as in this weekend. Maybe. Possibly.
"Maybe Saturday," Yost said, somewhat playfully.
Even pitching coach Dave Eiland got in on the fun. Asked who the Opening Night starter would be, Eiland deadpanned, "[Bret] Saberhagen."
"Yeah, we're bringing him out of retirement," Yost added.
Told that many teams already have announced their Opening Day starters, Eiland jokingly snapped, "But there's only one world champion. We do what we want."
The candidates for the Opening Night starter remain Edinson Volquez, who started Games 1 and 5 of the 2015 World Series, and Yordano Ventura, who started last season's opener.