Braun (back) not in lineup; Yelich gets day off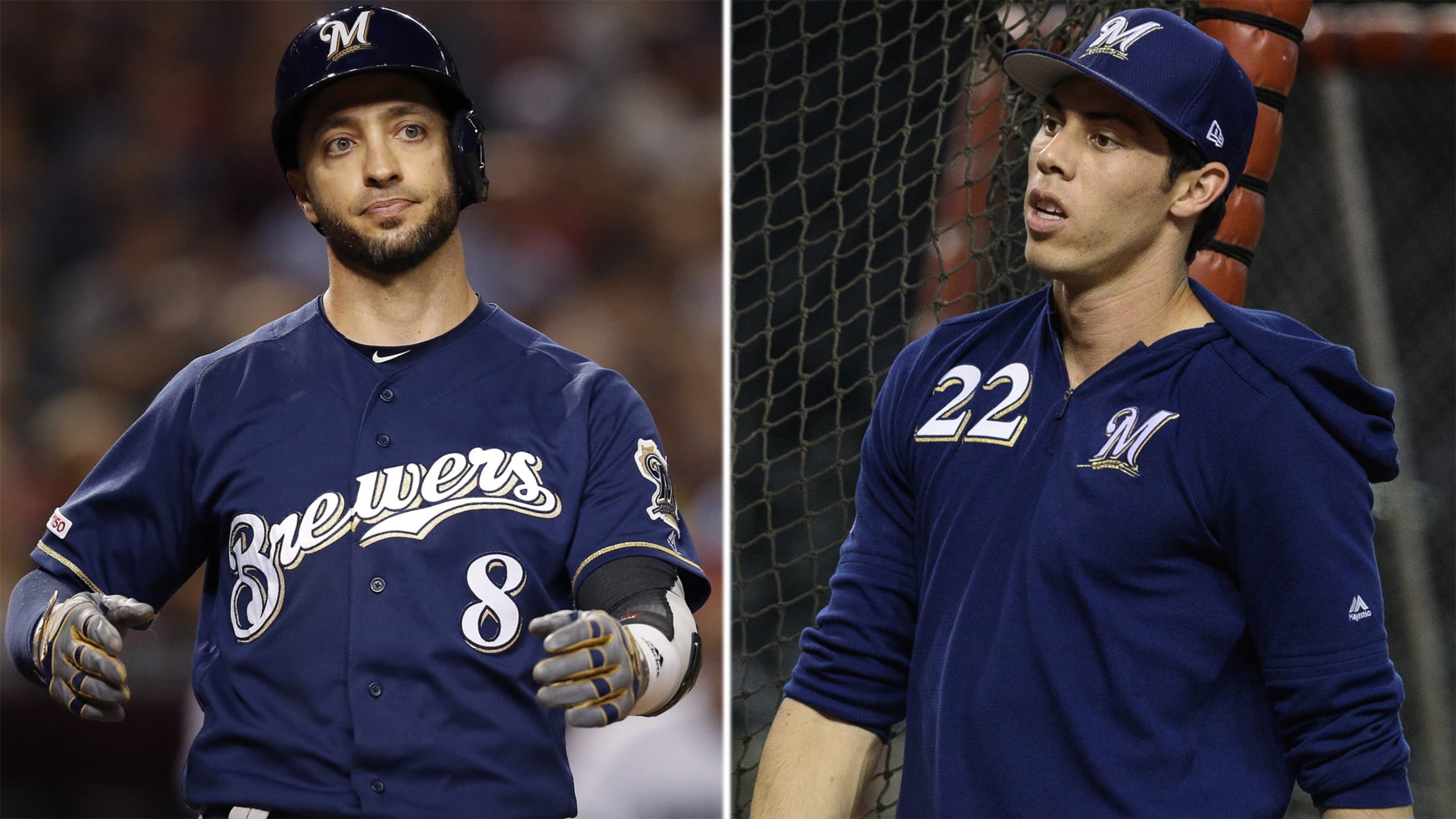 PHOENIX -- Ryan Braun was scheduled to be in the Brewers' lineup for Sunday's 7-4 win over the D-backs, but plans changed when the veteran outfielder's back locked up on him overnight. "He wasn't feeling good this morning," manager Craig Counsell said. Counsell noted that nothing happened during Saturday night's
PHOENIX -- Ryan Braun was scheduled to be in the Brewers' lineup for Sunday's 7-4 win over the D-backs, but plans changed when the veteran outfielder's back locked up on him overnight.
"He wasn't feeling good this morning," manager Craig Counsell said.
Counsell noted that nothing happened during Saturday night's game to cause Braun's back pain and that the outfielder felt fine when he left Chase Field. Braun was available to pinch-hit on Sunday, and he did, flying out to right field to lead off the ninth inning.
Braun won't have any physical activity on Monday. He won't be with the Brewers when they return home because he's traveling to the Los Angeles area to attend the funeral of former Angels pitcher Tyler Skaggs. It's uncertain if Braun will be in Milwaukee's lineup on Tuesday night against the Reds.
In 93 games this season, Braun is batting .277/.327/.476 with 14 homers and 46 RBIs.
Reigning National League MVP and MLB home run leader Christian Yelich was also out of the Brewers' lineup for a scheduled day off. Even with Braun not starting, Counsell decided to keep Yelich out for rest.
"It's important that Yeli gets these days off for the other 145 games," Counsell said. "That's my feeling on it, and watching Yeli work, I think that's the best way to do it and a good formula for him that keeps him in a good place every day."
With Braun and Yelich out, Tyler Saladino started in left field while Ben Gamel patrolled right. Counsell noted that Eric Thames could also play either corner-outfield spots if needed during Braun's absence.
Nelson makes first rehab appearance
Right-hander Jimmy Nelson (elbow) made his first rehab appearance on Sunday afternoon, pitching an inning of relief for Class A Wisconsin. He allowed one run on two hits with one strikeout, closing out the Timber Rattlers' 6-3 win over West Michigan.
Nelson has been on the injured list since June 28. After missing all of 2018 while recovering from right shoulder surgery, he is 0-2 with an 8.36 ERA in four games (three starts) for the Crew this season.
Counsell said Nelson will make "multiple" rehab appearances before he returns and that the righty will be used as a reliever moving forward.