Flaherty optioned to Triple-A Norfolk
Move comes in light of Gausman's reinstatement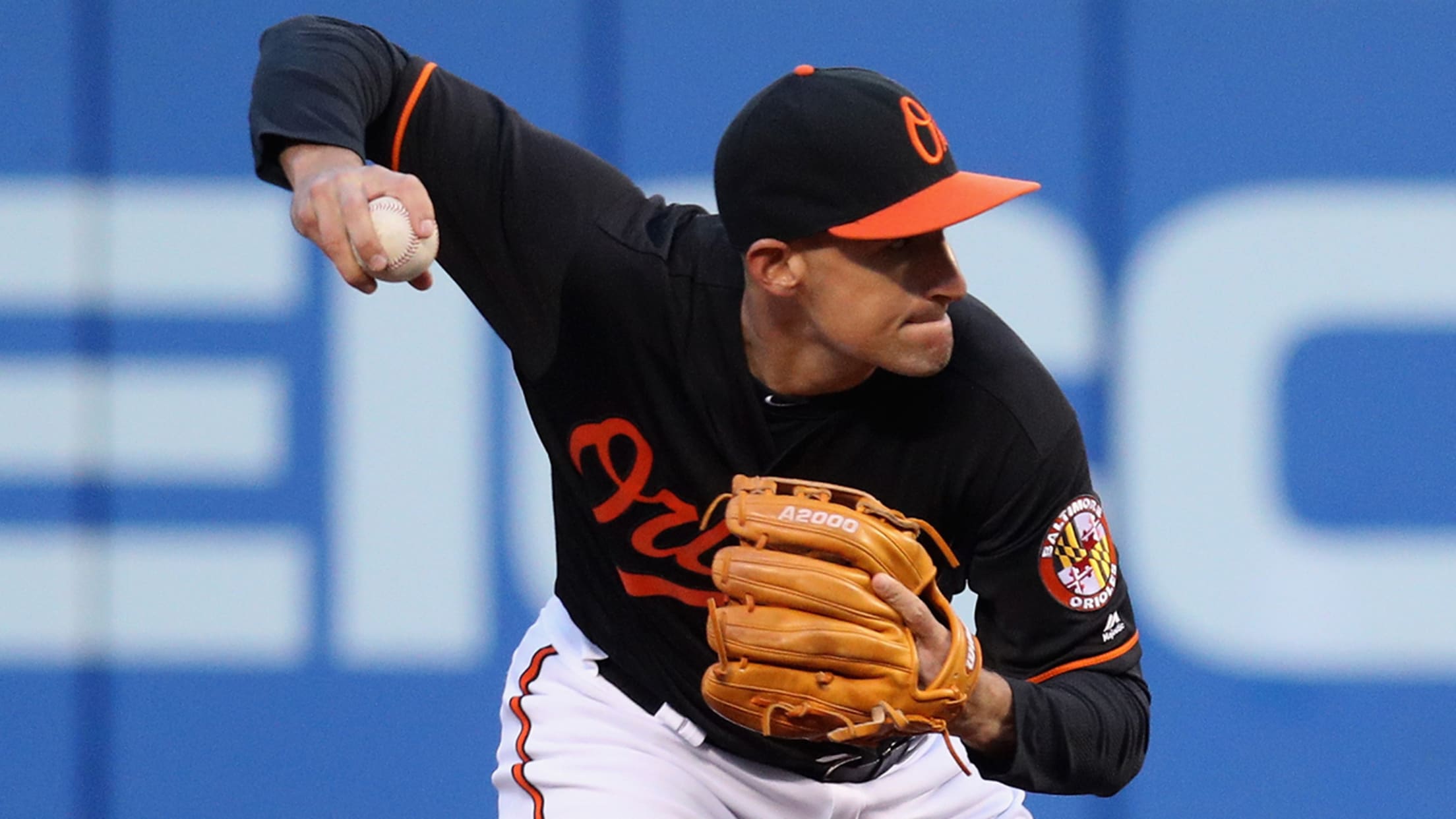 Infielder Ryan Flaherty has played in four games for the O's this season. (Getty)
ST. PETERSBURG -- The Orioles, who reinstated Kevin Gausman from the 15-day disabled list on Monday, optioned infielder Ryan Flaherty to Triple-A Norfolk to clear a roster spot.The move, which comes as a bit of a surprise, leaves the O's with a three-man bench: Hyun Soo Kim, Caleb Joseph and
ST. PETERSBURG -- The Orioles, who reinstated Kevin Gausman from the 15-day disabled list on Monday, optioned infielder Ryan Flaherty to Triple-A Norfolk to clear a roster spot.
The move, which comes as a bit of a surprise, leaves the O's with a three-man bench: Hyun Soo Kim, Caleb Joseph and Nolan Reimold. Barring an injury to someone on the 25-man roster, Flaherty will have to stay in the Minors for the minimum of 10 days.
The Orioles keep all eight of their bullpen guys, including long men T.J. McFarland and Vance Worley, a move that's necessary given the struggles of the team's starting rotation.
The versatile Flaherty batted .200/.273/.200 (2-for-10) in four games with the Orioles this season.