Howard, MLB meet about Al Jazeera America report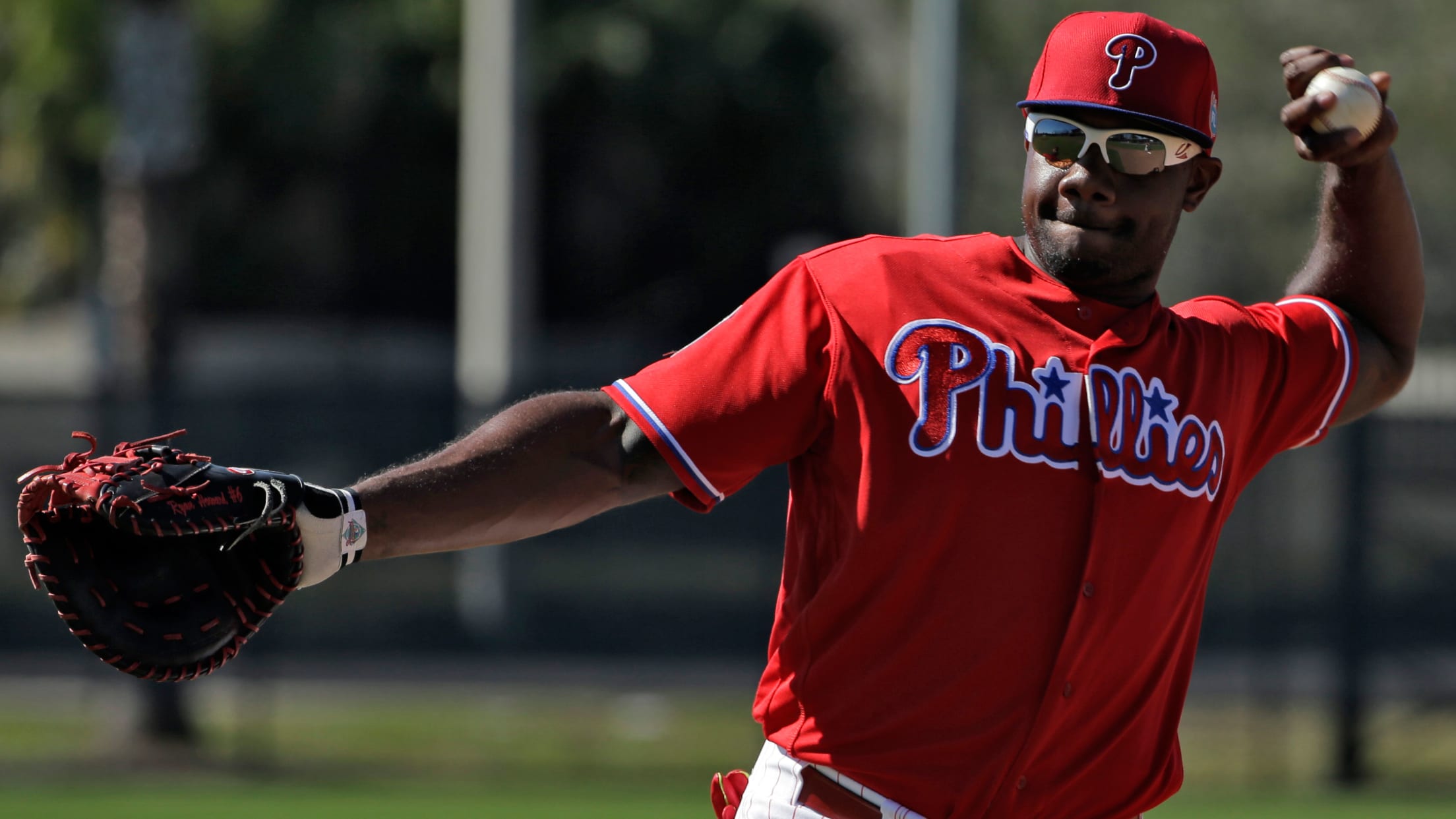 Ryan Howard has strongly denied the Al Jazeera America report linking him to performance-enhancing substances. (AP)
CLEARWATER, Fla. -- Phillies first baseman Ryan Howard has not played in a Grapefruit League game since Friday.Howard missed the first few days because of the flu, which has been running through Phillies camp this spring, but the team said he missed Thursday's game against the Tigers at Bright House
CLEARWATER, Fla. -- Phillies first baseman Ryan Howard has not played in a Grapefruit League game since Friday.
Howard missed the first few days because of the flu, which has been running through Phillies camp this spring, but the team said he missed Thursday's game against the Tigers at Bright House Field because of personal reasons. Sources said Howard met with MLB investigators about the Al Jazeera America report from late December that linked him to performance-enhancing substances.
MLB said at the time that it would investigate the claims, which Howard has vehemently denied. In fact, Howard filed a defamation lawsuit in early January against the network, which announced a short time later that it will shut down at the end of April.
"I haven't spoken to anybody as of yet," Howard said last month. "I know, I guess there's an investigation underway, so I'm sure that's probably going to take place."
Howard also said last month he has no idea why his name is one of the names that appeared in the report.
"I haven't the faintest idea," he said. "I really can't tell you. I really don't know."
Howard is expected to be in the Phillies' lineup Friday when they play the Braves in Lake Buena Vista, Fla. He has just eight at-bats this spring.
"He needs to get his bat going," Phillies manager Pete Mackanin said. "He needs to get at-bats. It's getting later and later."