Zimmerman to ramp up spring outings in '19
Nats seeking right workload balance to ensure veteran stays healthy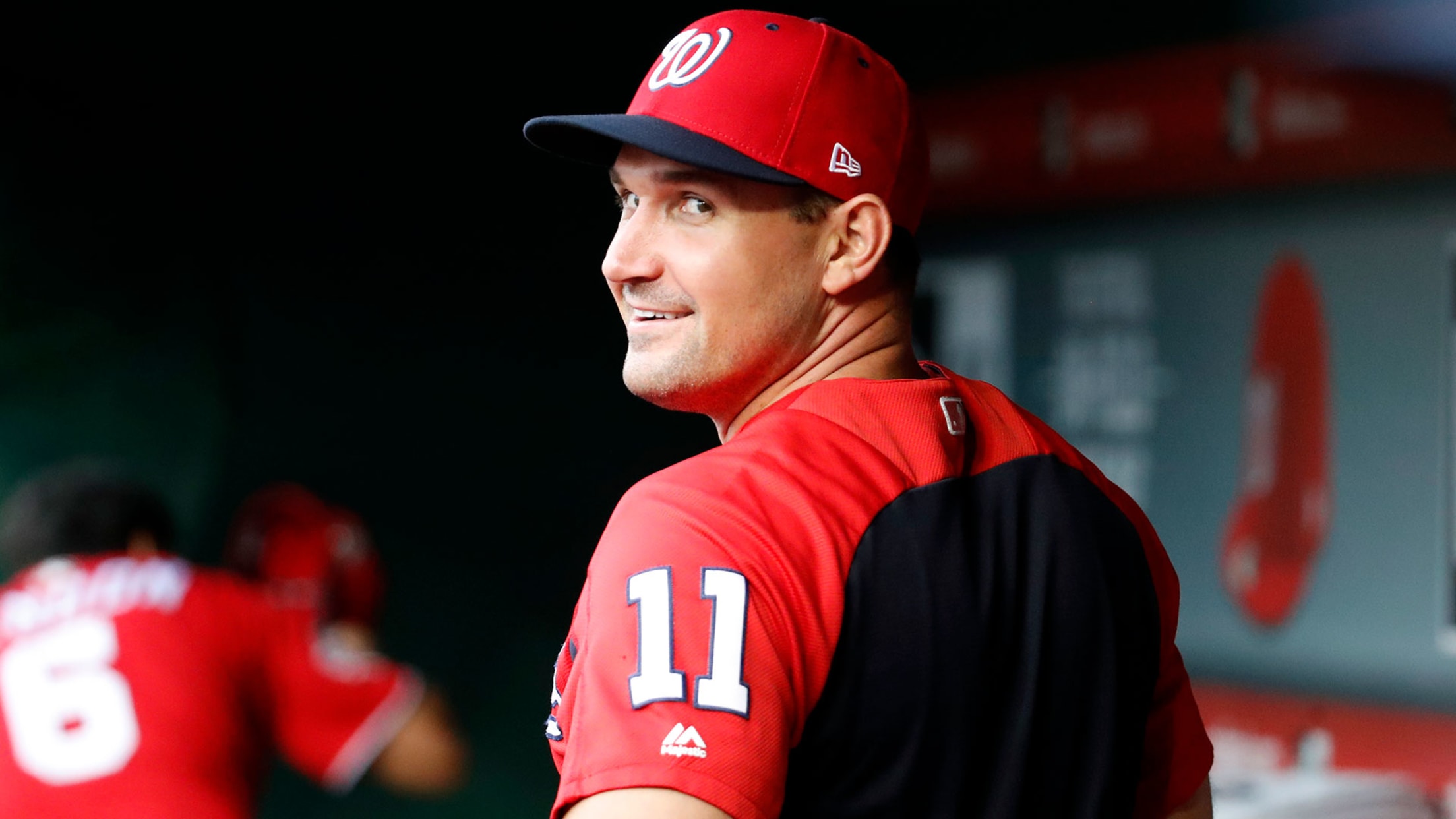 WEST PALM BEACH, Fla. -- Ryan Zimmerman and the Nationals attempted a rather ambitious approach to Spring Training a year ago for the veteran first baseman. In an attempt to preserve his body and keep him healthy entering the season, Zimmerman spent most of his time during the spring working
WEST PALM BEACH, Fla. -- Ryan Zimmerman and the Nationals attempted a rather ambitious approach to Spring Training a year ago for the veteran first baseman. In an attempt to preserve his body and keep him healthy entering the season, Zimmerman spent most of his time during the spring working on backfields and getting at-bats in Minor League games.
He appeared in just one Spring Training game and received two at-bats, despite the fact that he and the team repeatedly insisted he was perfectly healthy. Naturally, it opened Zimmerman up to criticism when he started the season out slow at the plate and eventually missed about half a season with injuries anyway.
:: Spring Training coverage presented by Camping World ::
The start of this spring brings the same challenge for the Nationals and one of the cornerstones of their franchise. They know Zimmerman, who is 34 years old and entering his 15th season in the Majors, can still be a productive hitter when he is on the field. But both he and the Nationals are still searching for the best way to accomplish that.
"I think it changes every year, especially as you get a little older," Zimmerman said Sunday. "The key for me is to stay on the field. ... When I stay on the field, I still feel like I'm a really good player. And that's the goal. Everything we do in the offseason, and during the season, is geared toward that."
In 85 games last regular season, Zimmerman hit 13 home runs with an .824 OPS and was worth 1.4 Wins Above Replacement, per FanGraphs. He was productive during that limited time, but he missed nearly two months with an oblique strain.
It's unlikely a few more at-bats during the spring would have helped that at all, but the Nats do want Zimmerman to play more frequently this spring, especially to make sure his legs are ready to hold up on defense.
"The biggest thing is he's really got to be honest with me [about how his body feels]," manager Dave Martinez said. "We want to keep him on the field. We are really good with him on the field and we are going to monitor him."
Zimmerman has been receptive to more Grapefruit League action and estimated he needs about 50 at-bats to be ready for the season. However, there is still a balance that the Nats will attempt to strike between aiming to keep Zimmerman healthy, but also getting him enough playing time.
"It's not so much that you have to play nine innings," Zimmerman said. "It's more just playing, rebounding, coming back day after day doing that. Four or five days in a row, even if you only play four or five innings, you still have to go through the whole routine of getting ready to play a game and then going out there for those four or five innings.
"We play enough during the season. There's no reason to come out and play 20 nine-inning games down here. That's detrimental. I don't think that helps anybody. But to be able to go through the whole process, start the game, get out there, even if it's only 4-5 innings. You're on your feet, getting your legs and your body ready for every pitch. Running to first base when there's ground balls. Yeah, I think that makes a difference."