Alderson: Warthen part of pitching solution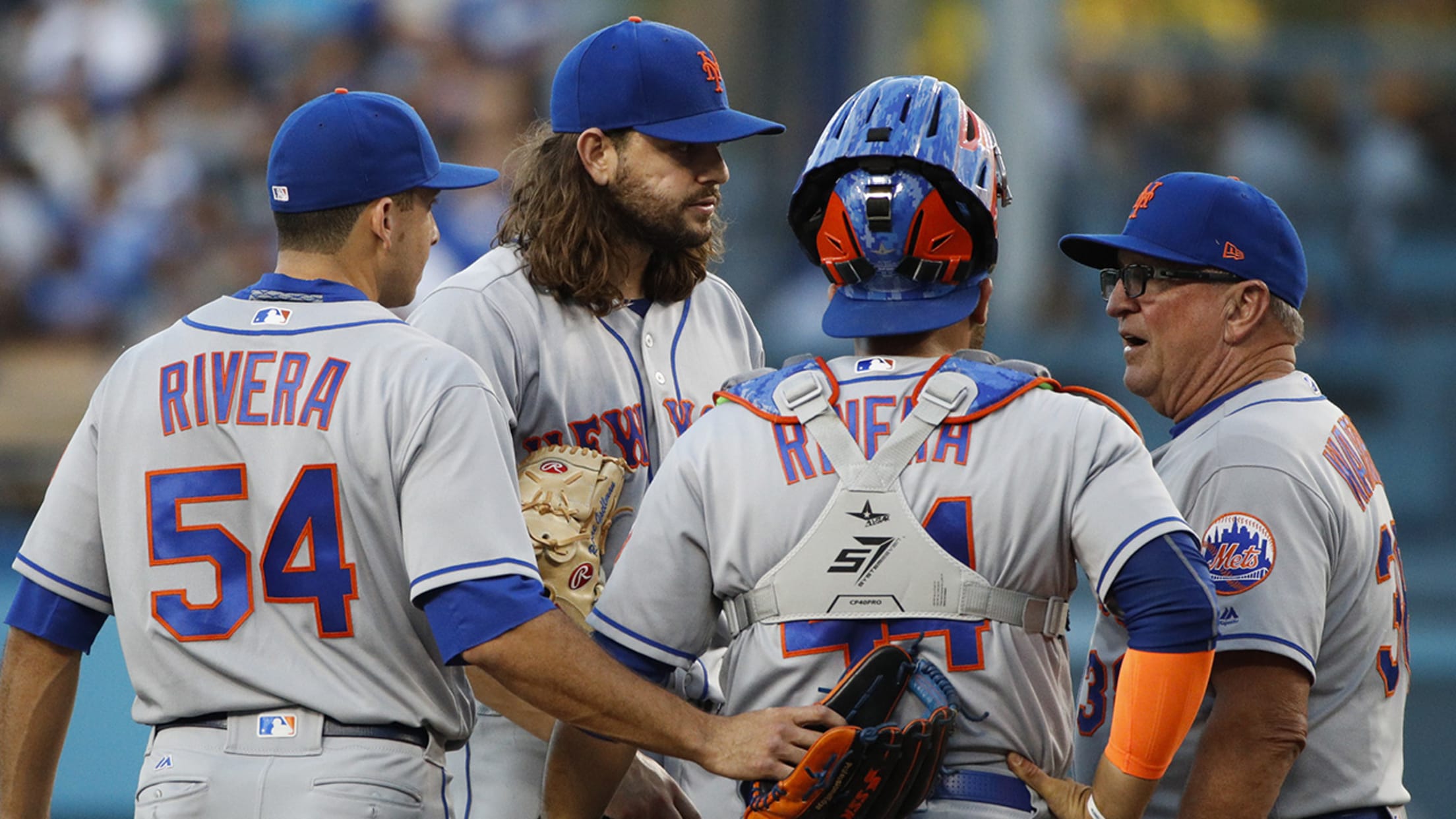 Mets general manager Sandy Alderson said pitching coach Dan Warthen's job is safe. (AP) (Jae C. Hong/AP)
LOS ANGELES -- Entering Spring Training, the Mets' pitching staff was the envy of baseball, with multiple potential Cy Young Award winners in Noah Syndergaard and Jacob deGrom, a presumably healthy supporting cast in Matt Harvey, Steven Matz and Zack Wheeler, and talented youngsters in Robert Gsellman and Seth Lugo.Four
LOS ANGELES -- Entering Spring Training, the Mets' pitching staff was the envy of baseball, with multiple potential Cy Young Award winners in Noah Syndergaard and Jacob deGrom, a presumably healthy supporting cast in Matt Harvey, Steven Matz and Zack Wheeler, and talented youngsters in Robert Gsellman and Seth Lugo.
Four months later, the Mets entered Wednesday's game against the Dodgers, ranked 28th in MLB with a 5.01 ERA, including a 5.11 mark from their starting pitchers. Despite that, general manager Sandy Alderson said that pitching coach Dan Warthen is in no danger of dismissal.
"He's part of the solution," Alderson said. "He's part of the group of people, including the pitchers, as well as the coaching staff, who are trying to figure out how to get this staff back to where we expected it to be."
Warthen, 64, has been the Mets' pitching coach since June 17, 2008, when he took over for Rick Peterson on the day the team also dismissed manager Willie Randolph. He survived two managerial changes and a front-office makeover, earning accolades along the way as one of baseball's top coaches.
From 2014-16, the Mets ranked third in MLB with a 3.50 ERA.
Warthen has also overseen the promotion of every current Mets homegrown pitcher, including all five members of the rotation.
"I think each team has to evaluate their own situation," Alderson said. "Some teams are quick with the trigger. Some are maybe overly cautious. What I want to do is make sure that we're addressing the problem and that we're doing so fairly, so that ultimately we can end up with a solution, rather than just a reaction without substance."